Hey mommy-to-be, get your Nursery ready before baby arrives.  

Click here

.                                                                   
Decorating Kids Room
...Buying Guides
All you need to know BEFORE decorating kids room
(We have included third party products with the goal to help you navigate the web easily so you can focus on what matters to you. Purchases made through links on this page may earn us a commission.)
With your bedroom decor ideas in hand, you are raring to go on your shopping spree.
There is something very exciting about decorating your home especially if it is the baby nursery decor that makes you want to get into it right away.
Buying new furniture sets, wading through crib bedding catalogs, browsing kids wall decor art and stickers is very thrilling. The wide range of colors, adorable bedroom themes, fancy kids beds and more are so pleasing that you can spend hours just looking at them.
But the final buying decision rests on more than the brightness of the colors or the cuteness of the themes.
There are safety issues when it comes to baby nursery decor or toddler room decor. There are the options of using different materials of bedding. Decisions on whether to opt for organic mattress. Knowing the benefits (or otherwise) of going for bunk beds in the shared child room decor.
Many more such concerns are important to understand and heed. Check our Buying Guide for Decorating Kids Room to understand such issues.
Basic Decorating Tips - Learn the Basics of Decorating allow your budget and functionality to meet your dreams.
Bedroom Designs Tips - Bedroom designs tips to know BEFORE decorating the kids room
Baby Cribs - Choosing the right one from an array of baby cribs can be a daunting task.
Baby Beds - All baby beds must follow prescribed safety standards. First step is to read the 'Crib Recalls'
Crib Safety Features - Know the major crib safety features to look out for.
Crib Accessories - Use crib accessories to decorate and personalize your baby's crib.
Baby Crib Bedding - Essential tips on baby crib bedding, especially for first time parents.
Baby Boy Nursery - Need help with the baby boy nursery design? Create your own vision board today.
Children's Bed Sheets - The bed sheets for the kids rooms need to go beyond the color and print on the fabric.
Kids Comforters - Select the duvets, quilts or kids comforters that work for your kids rooms.
Painting Tips - Read these practical painting tips to help you choose wall colors and buy wall paints.
Shared Bedroom Ideas - Great Bedroom Ideas for shared rooms that benefit both kids.
Kids Bedroom Themes - Are themes worth the money and effort?
Toddler-Baby Shared Room-1  - Creating Safe Kids Room Design for Toddler and Baby Sharing a Room.
Toddler-Baby Shared Room-2 - How to make Themes to create a Fun Environment
Toddler-Baby Shared Room-3 - Two sleepy kids in one room – solving conflicts.
Two Girls Shared Room - Follow these basic bedroom design steps.
If you keep the functionality and affordability matters in hand while decorating kids room, your imagination and creativity can soar.
As you can understand, this section is a work-in-progress. If you have any particular topic that you would like us to discuss or if you have an article to contribute...please get in touch with us right away.
---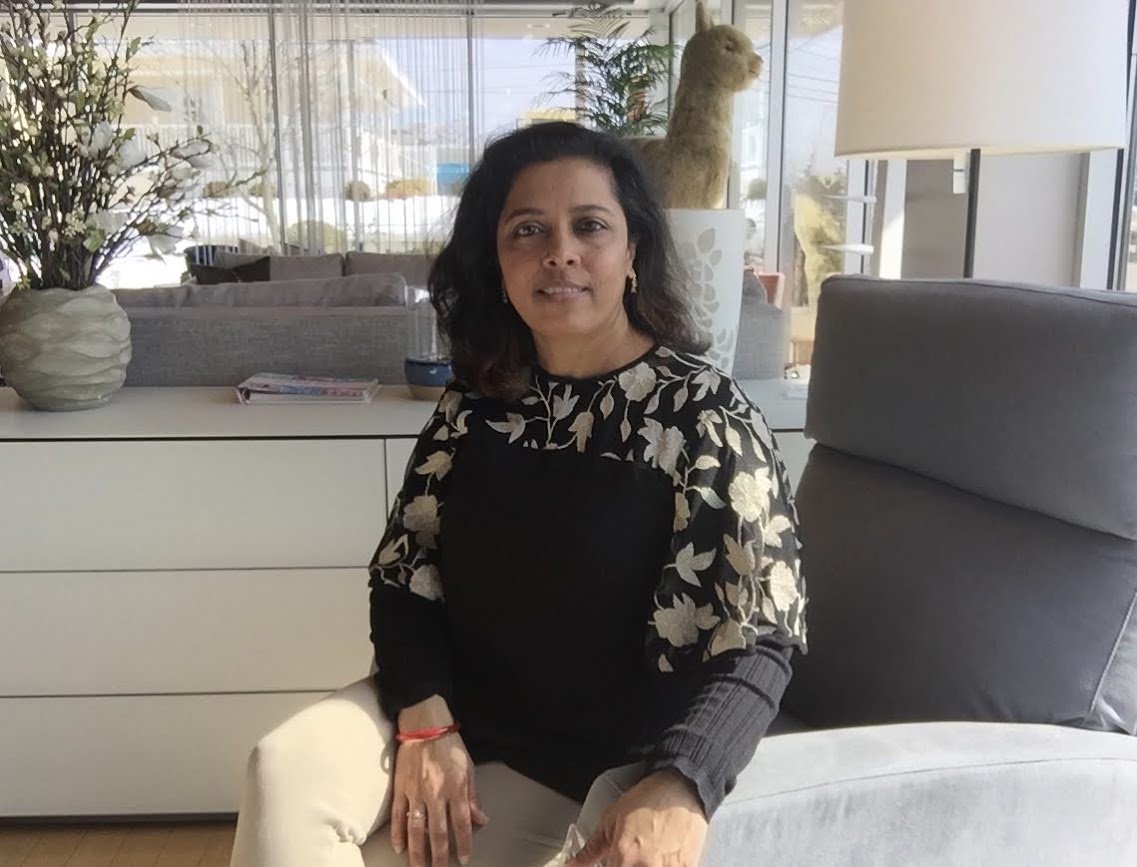 Hi, I am Richa and am super excited to see you here. I enjoy interior designing so much I went back to study it. Now armed with knowledge, passion and a vision to make 'happy homes', I hope this site will give you all the tools you need to make your kid's room happy too.   Read More...

---
Return from Decorating Kids Room to Decorating Ideas Home Page