Hey mommy-to-be, get your Nursery ready before baby arrives.  

Click here

.                                                                   
Kids Halloween Party - Ideas, Decor, Photo!
Planning a Kids Halloween party?Here are The Ideas...
---
Dump the cheesy Halloween decor and invitations. Having the time of their lives comes easy for the kids...all you really need, is to get into the Spirit of things (yeah...not very original, I know.)
Hey, how about this one, then:

"Mirror, mirror on the wall,
Which is the spookiest house of all?"
Okay then! Let's get on with business, shall we?
(We have included third party products with the goal to help you navigate the web easily so you can focus on what matters to you. Purchases made through links on this page may earn us a commission.)
The point I am trying to make is: once your kids grow old enough to really enjoy Halloween, you might need to do more than simply putting a black cloak on them or making them whiskers with your eye-liner! (I've done both.)
Did you check out the popular Halloween costumes this year? We have some homemade costume ideas too. 
---

The Zombie of Montclaire Moors Garden Statue
---
Now they will compare the Halloween décor in their house with that of their friends, they will compare costumes, they will compare their parents' costumes...and they will absolutely LOVE to have a kids Halloween party.

You might have picked up some Halloween decor post-Halloween last year. Some of the best deals do happen then. If not, you can take your pick now and look for best bargains.

Tip: Remember to prepare a budget (even if it is approximate) and then work to stay within the guidelines.
Here are some of our Halloween party ideas...
1. Halloween Invitations:
For a professional look, head on to sites like Tiny Prints where you can either select from their amazing collection or customize with their designers on hand to help you.
On the other hand, if you are artistically inclined, why not design your own card, print on card-stock and voila! Your perfect Halloween Invitation cards are ready.
You can customize the entire Halloween decor based on your invitation card design - to give it a more professional look. Use the same design for the Thank You cards to give at the end of the party, glue the design on the goody bags, create a pennant. 
Just carry the theme throughout the kids Halloween party.
If your child's birthday is close to Halloween, it makes perfect sense to join the two together. Use an old Halloween photo as the main design.
I even had a Halloween themed birthday party for my January born and the kids loved the extra chance to put on their costumes!
Here is what his party invite read...
Abracadabra, sizzles, frizzles and scares;
On (date), there will be magic in the air;
Put on your Halloween Costumes again
And join (name) for fun, food and games.
As the haunted house awaits,
for the clock to strike (time of party)
At (venue)
All witches, ghosts and ghouls come alive.
'Twill be an e'ning to remember for all
So rap on the table and answer the call
(phone number/email) before Jan 15th
You can also find a great many ideas and fonts in an online search.
2. Halloween Party Ideas - Decor
Oh my! Where do I start? There is outdoor decor and indoor decor; there are animated props and decorative lights. There are Halloween Party ideas that have just about everything you need to spook people.
For a quick and easy, no stress formula, I would recommend browsing around Costume Express. I used their Halloween decor for my party (along with some stuff I made myself) and the transformation was quite amazing.
Yes, it is super easy to make stuff yourself too.
* A bunch of white paper plates (regular kind) can be cut up to hang like ghosts. 
* If you have some hanging decor, glue cutouts of spiders, bats and skulls.
* You can buy a Halloween party pack of supplies for tableware or
* Buy plain orange plates and plain black ones and set them alternately. Spend that money instead on outdoor decorations or a stand up piece. It will lend more flavor to your Halloween party.
* Likewise you could indulge in printed paper lanterns or buy regular paper lanterns and stick spiders, bats and pumpkins on them. 
* White helium balloons with faces drawn on them and covered with cheesecloth make awesome flying ghosts.
The Halloween decor you decide to go with depends on your budget, your time constraints and whether you enjoy making the crafts yourself.
3. Kids Halloween Party Ideas - Games
What is a kids Halloween party without some fun and spooky games?
Feed the Monster - re-create the simple game of beanbag toss. Make an image of a monster or Frankenstein or a ghost with a big gaping mouth (or make all three and have three big holes).
Pin the Tail - Instead of a donkey, have a black cat!
Skeleton Puzzle - Put pieces of a skeleton (you can make them from paper plates) in a bag and get the kids to re-create the skeleton.
Decorate the Pumpkin - you can, of course, have the regular activities and crafts such as decorating the pumpkin.
Toilet Paper Roll Mummy - Super easy, super fun. Put two googly eyes on the toilet paper, randomly cut strips of paper towel and stick around the toilet paper roll, covering part of one eye. Make yucky teeth as well. Kids can get very creative with this one.
Magic Show - hold a Magic Show and see how a group of crazy costumed kids can sit quietly in one place (you will need the rest!)
The secret to hosting a successful kids Halloween party is to make sure the kids get spooked, have fun (think spooky games) and, of course, eat a lot of candy.
Actually, we hope the kids do NOT eat too much candy. Our local school accepts left over candy to send to troops abroad. You can start something similar in your neighborhood.
And next year, why not throw a kids Halloween party at a local hospital (or do one for the senior citizens).
We hope you have a really fun time planning and hosting your party. And don't forget to save the Halloween decor for next year. 
---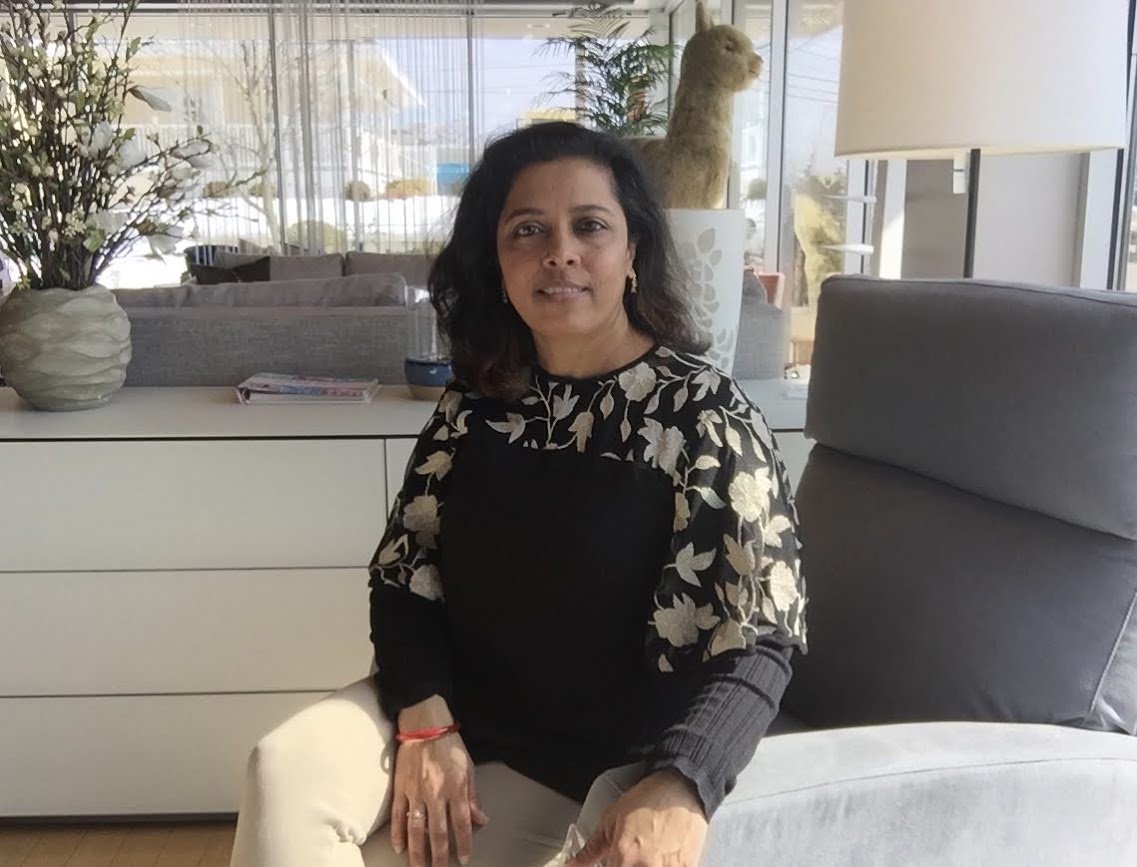 Hi, I am Richa and am super excited to see you here. I enjoy interior designing so much I went back to study it. Now armed with knowledge, passion and a vision to make 'happy homes', I hope this site will give you all the tools you need to make your kid's room happy too.   Read More...

---
Return from kids Halloween party to Fall Decorating Ideas Page