Hey mommy-to-be, get your Nursery ready before baby arrives.  

Click here

.                                                                   
Baby Crib Safety...Key Concerns
Your Baby Crib Safety Concerns Answered!
(We have included third party products with the goal to help you navigate the web easily so you can focus on what matters to you. Purchases made through links on this page may earn us a commission.)
Do you look at the cribs in a store or the photos online and think…all these cribs look alike?
Is choosing the one to match your baby room ideas and décor just a matter of the color and shape?
Should you choose based on the crib's visual appeal or that gut feeling?
The answer to all the above questions is a simple… "Yes and No."
Confused? Let us start with the 'Yes' first.
Yes, at first glance, all the cribs do look alike.
Yes, the color and shape of the crib are important for the overall décor and baby room ideas.
Yes, you must choose based on the visual appeal and above all, your gut feeling.
---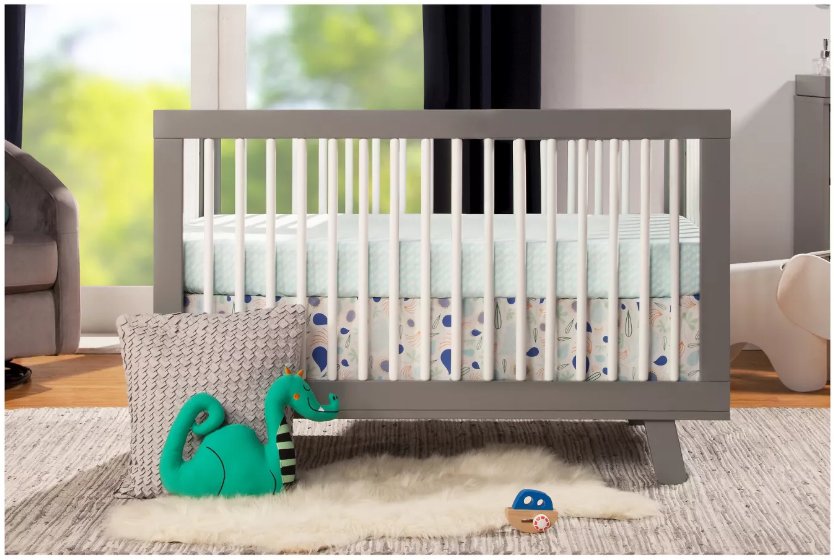 Babyletto Hudson 3-in-1 Convertible Crib
---
Now let's get to the interesting part… the 'No'.

No, while all cribs might look alike, there might be subtle differences that can dangerously affect the crib safety.
No, color and shape are only a part of the features you need to look out for.
No, choosing a crib needs more than just your gut feeling.
Industry Standard for Baby Cribs?
"So what are these oh-so-important features that I need to check? Isn't there an industry standard or something that all crib manufacturing companies need to adhere to? Why do I have to bother with all the statistics?"
Yes, I know just what you are thinking.
True. There IS an industry standard that all manufacturing companies need to adhere to…and they usually do. But they are manufacturing a large number of baby furniture cribs… and besides this is your baby.
Your infant safety concerns cannot be left in strange hands.
Learn more about the New Crib Standards from CPSC. 

Thus the need to note the baby crib safety concerns. So here goes…
1. How Low Should The Drop Sides Be?
No. No. No. Drop side cribs are not for sale any more. According to the latest Consumer Product Safety Commission (CPSC) regulations in USA, the baby furniture cribs manufacturers are banned from producing drop side cribs.
If you are purchasing an old crib (though not recommended), please double check all the hardware is in perfect working order. Better still, invest in one with no drop sides.
---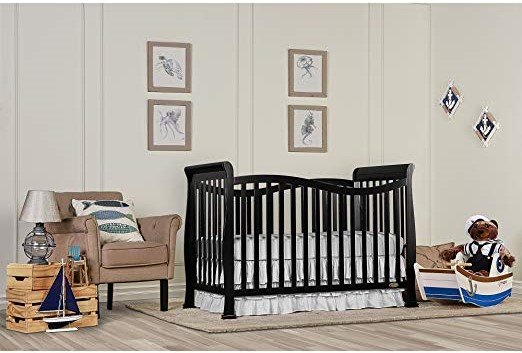 Dream On Me Violet 7 in 1 Convertible Life Style Crib
---
2. Adjustable Mattress Height
Most cribs offer this feature. You can raise or lower the mattress support to adjust the height of the mattress.

Once your child starts to sit up, you will need to lower the mattress height. Check the crib to make sure the mechanism is foolproof.
3. Give The Crib A Good Shake
Baby cribs need to be sturdy and stable. Shake it to check for any wobbles or rattles. If there is, it might need to be re-assembled properly. Which is why we recommend that you install the crib well in advance before the baby is due.

You could check other stores for the same model. But if that is a design fault, it could become a serious baby crib safety issue. You need to find a different model instead.
4. What's the Standard Frame Size?
Most cribs come in the standard size. Quality baby cribs manufactured in the US generally follow the prescribed safety standards.

However, it pays to make your own checks on the piece you intend to buy. The crib interior should snugly accommodate a standard crib mattress — at least 51 ¾ inches long by 27 ¾ inches wide.
(Baby Crib Safety Tip: Slide your fingers between the mattress and crib. If you can fit two fingers in, the mattress is too small. This can be dangerous for your baby. Make sure that even with a mattress in place, the crib sides are tall enough to keep your baby safely inside.)
---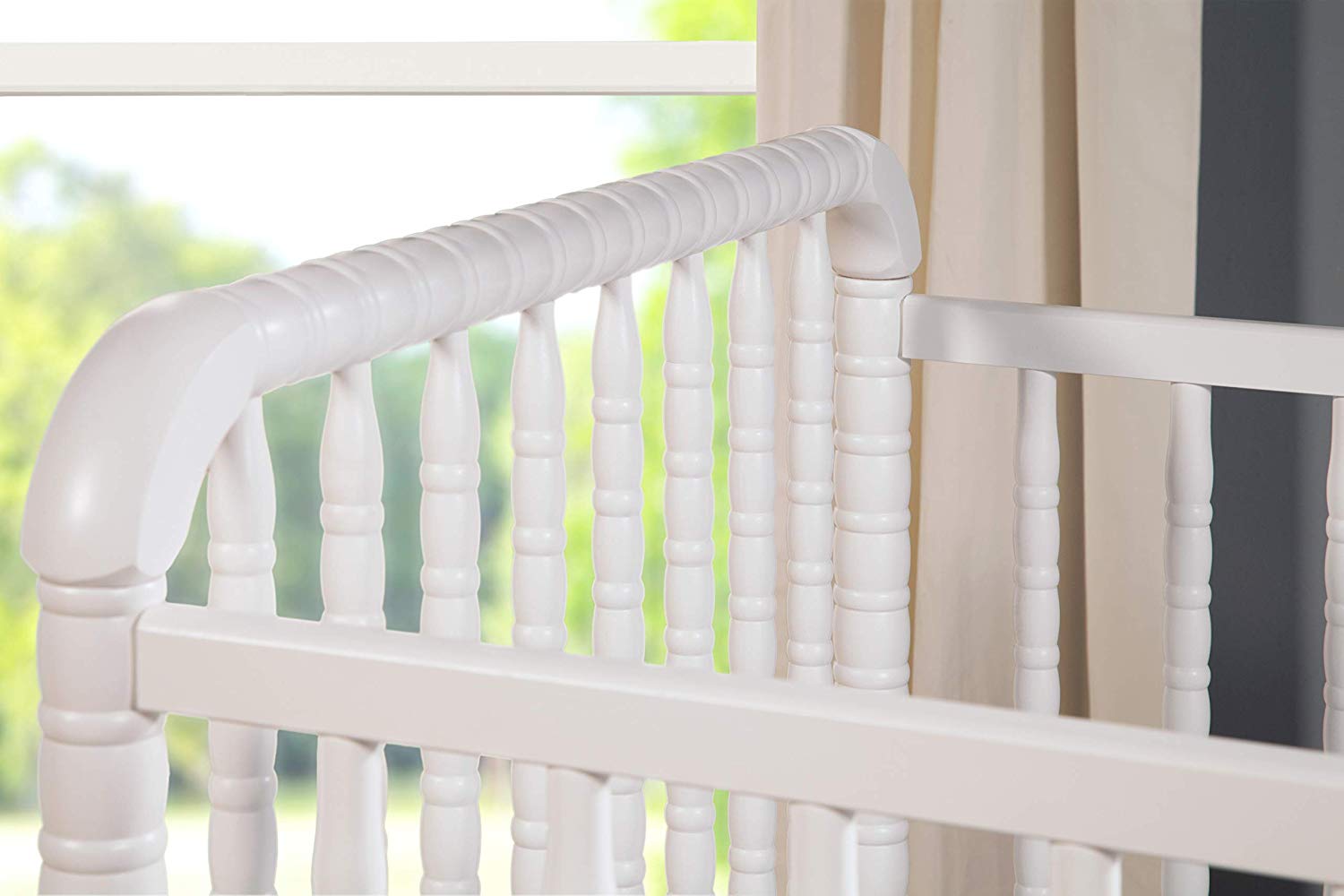 Standard Slat Size - DaVinci Jenny Lind Crib
---
5. What's the Standard Slat Size?
Slats are the thin narrow strips or bars of wood found on all sides of the crib.

The distance between any two crib-slats must be no more than 2 3/8 inches (about the width of a soda can).
6. Check for Ease of Release
Found the one you were looking for? First, give it a thorough hands-on inspection. Raise and lower the sides of each model several times to see if it is easy to operate.

Imagine you are holding a sleeping baby in your arms. Is the release easy and noise-free? Can it be operated with one hand?
(Infant Safety Concern: If the release is too easy, your baby may learn to lower the sides himself. Check the locking system)

A quality crib manufacturer constantly tests and retests its products to ensure the crib safety of each crib. Most of the cribs in stores today do comply with the mandatory industry safety standards. 
To check whether your chosen baby crib qualifies, look for the certification by the Juvenile Products Manufacturers' Association (JPMA).
Download your copy of JPMA's informative booklet - Safe and Sound for Baby...a guide to baby product safety now.
If you find baby furniture cribs manufactured earlier than 5 years ago, double check all the baby crib safety concerns mentioned above. You might also need to ensure that the paint finish on the crib is lead-free.
If you happen to find a crib that has safety issues, do try to help out by informing the CPSC. They can test the product and decide if it needs to be recalled. Sharing important information and baby care tips make parenting more fun.
There are other infant safety products that you will need to invest in.
Now that the baby crib safety features have been thoroughly inspected, how about some decorations on and around it?
Return from Baby Crib Safety to Baby Nursery
Return to Decor Mom's Home Page
---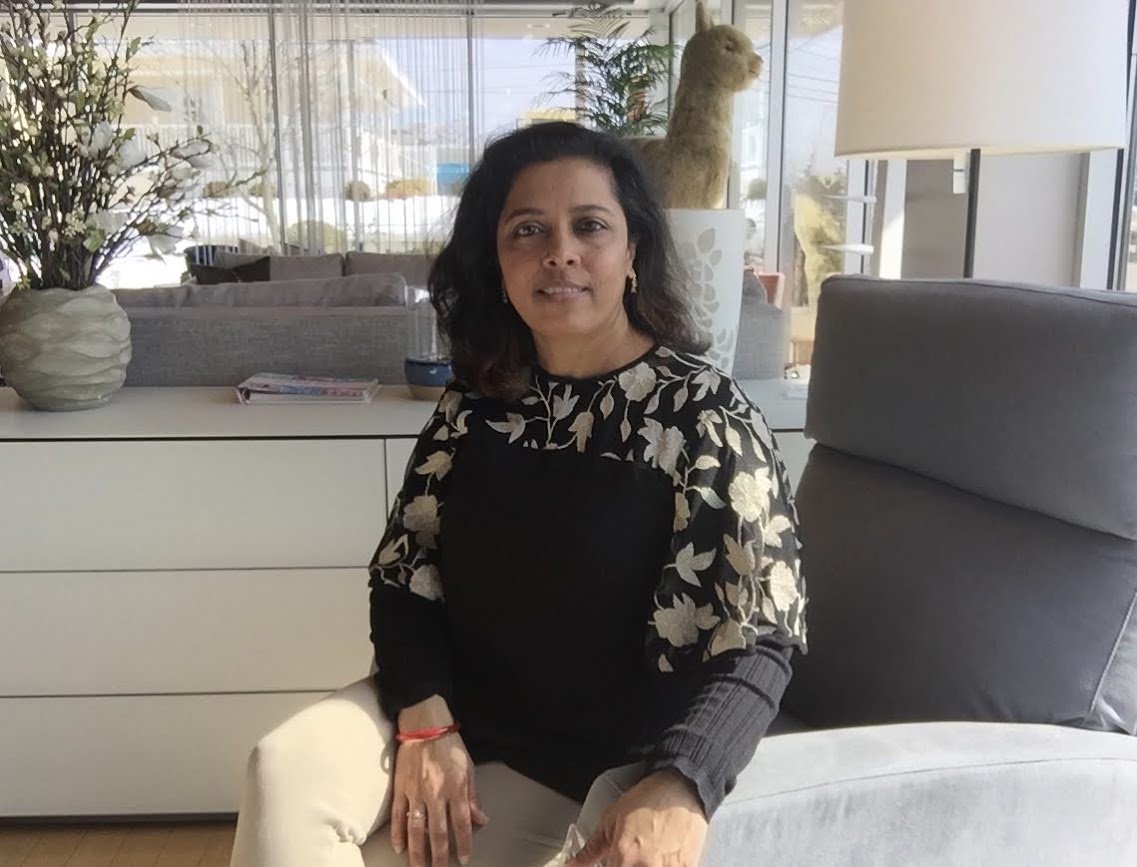 Hi, I am Richa and am super excited to see you here. I enjoy interior designing so much I went back to study it. Now armed with knowledge, passion and a vision to make 'happy homes', I hope this site will give you all the tools you need to make your kid's room happy too.   Read More...

---
Return from Baby Crib Safety to Buying Guide