7 Dorm Room Decor Ideas You Never Thought Of
Dorm Room Decor has Evolved! This is Exciting.
(We have included third party products with the goal to help you navigate the web easily so you can focus on what matters to you. Purchases made through links on this page may earn us a commission.)
If you are a decorating buff, one look at your drab dorm room and you will be itching to start. Right?

Decorating dorm rooms means more than simply adding dorm room furniture, bedding, college posters and other dorm supplies.
The style of your college dorm room is a reflection of your individual personality. 
---
*Disclosure: This post contains affiliate links, meaning I will receive a small commission if you purchase something through one of the links. This comes at no cost to you and helps me to continue making This Decor Mom even better!*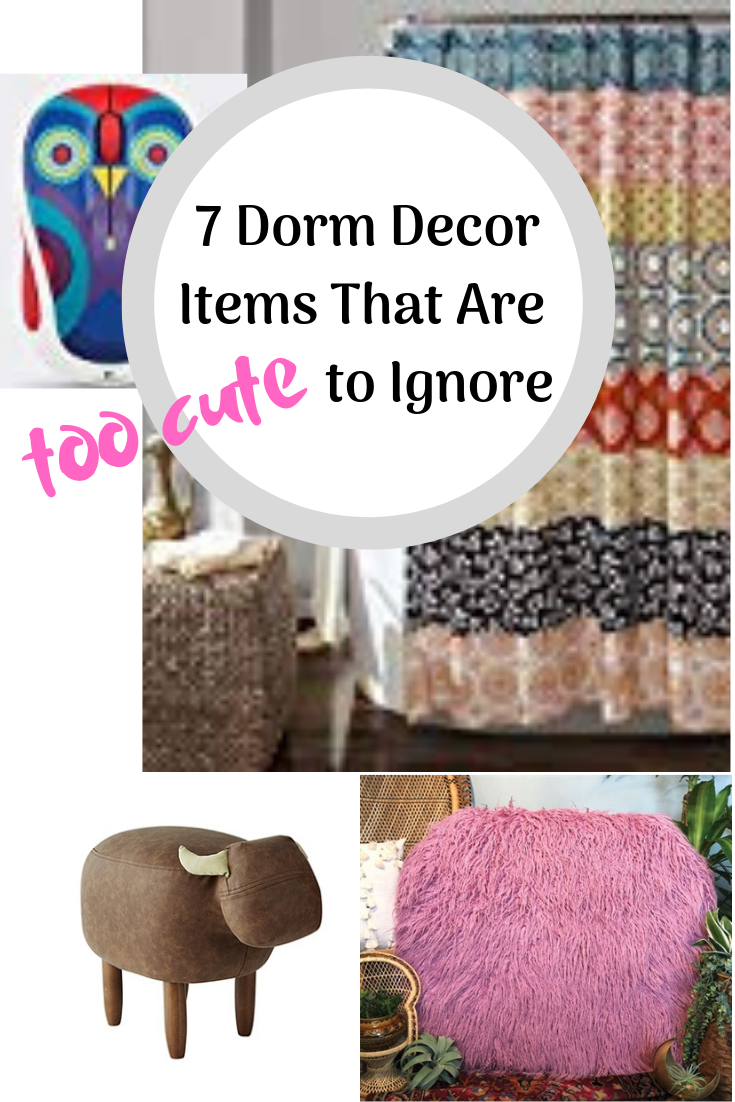 Sign up for Amazon Prime Student and discover a world of discounts and bonuses.
Looking for something specific? Check out our individual articles on each.
---
Ready? Set! Dive In To The Hidden Jewels Of Dorm Room Decor

1. The Owl Mouse
Are you a Night Owl? 
How about this adorable and very colorful owl-mouse? Ha ha. Now that's an oxymoron I think (You know, owls eat mice...that kind of thing). Anyways, it's an eye-catching addition to your desktop.
You should also check out the Skate Burger Mouse. LOVE the dorkiness of that one.
---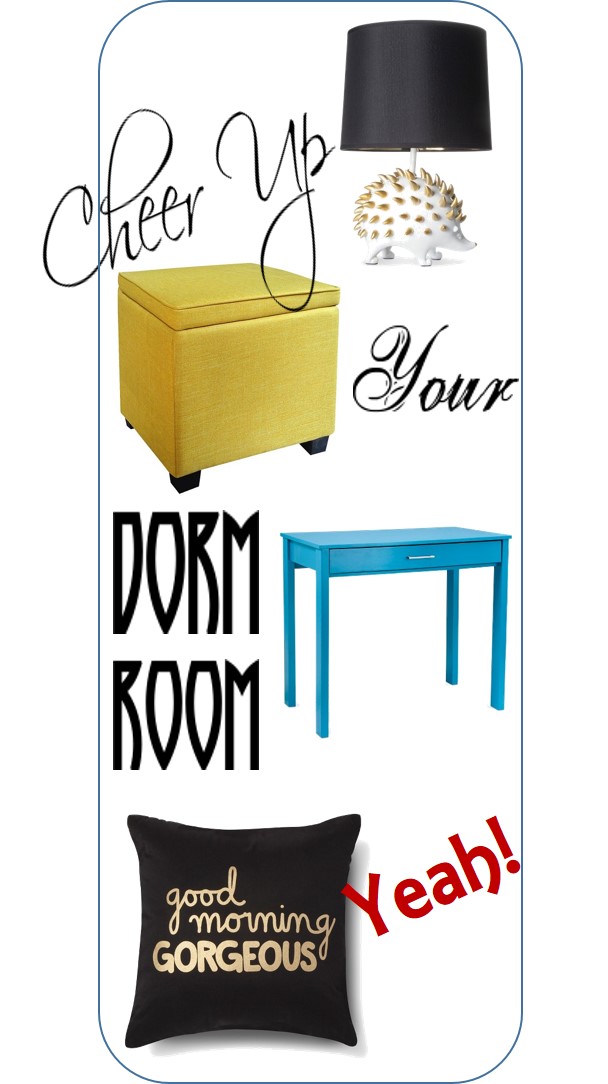 Do you have a theme or color scheme in mind for your dorm room? Look for the dorm bedding that most inspires you and design your room around it.
I am currently working on some great freebies and a host of other resources to help you get all your dorm room decorating questions answered right here. If you would like to stay tuned for when they come up for grabs, feel free to sign up to my free e-zine, Richa's Nook. 
You will have access to
50 Cool Ways to Transform Your Dorm Room;
The best dorm room 

checklist 

ever; 
My favorite simple and easy d-i-y tutorials for Dorm Decor from all over the web;
10 amazing Dorm Room 

Printable

 Wall Art you will not find anywhere else;
My personal touch of Dorm Room Creative Collections 2019 (along with some of the best resources available today)
A Facebook group for you to ask questions, offer ideas, rave about your dorm room, and more.
There will be a special offer in the e-zine that I will not be offering once my e-catalog becomes public.
---
2. Post It Dispensing Cat
This beauty of a post-it dispenser will have you purring and your friends drooling.
For a more sophisticated look you can check out this bear post-it dispenser too. He looks so deep in thought. Could trigger some deep thoughts in you too!
---
3. Bulletin Board or Wall Art?
Why can a bulletin board not be a wall art too? This neat print makes a boring bulletin board come alive, don't you agree? You can find these and many more prints to choose from at Target too.
---
4. Unique Headboards Anyone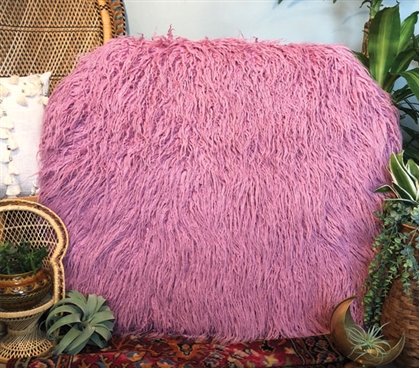 Give your dorm room a high end look with a unique headboard that will make your room the talk of the dorm!
You can find an eye-catching selection of headboards to suit just about any color scheme you can think of.
---
5. Extra Seating Musical Chairs
Okay, I think I knocked this one out of the park. What say?
Who can resist Marco, the gorgeous brown cow stool as additional seating in your dorm room? I mean, I might just buy it for my living room right now!
Or maybe I'll go for this Teal Elephant instead. Oooh, the possibilities.
---
6. Fabric Curtains for Closets
 Do you have open closet space in your dorm room? That can be quite a damper on your dorm room decorating ideas. Regular drapes can be quite expensive and yes, a lot boring too.
Why not check out fabric shower curtains? They come in such delightful colors and prints, it could be another giant wall art in your dorm room! They are also much sturdier and durable as they are made to withstand humid bathroom conditions.
---
7. Multi-tasking Wall Mirror
 Let your over-the-door full-length mirror do all the heavy lifting for you.
This awesome mirror has a lockable jewelry cabinet behind it. Making all your get-up, make-up and out-the-door an easy and quick routine.
---
Well, what do you think of these unexpected finds? These are all items you would purchase anyways, why not make them fun, artistic and crazy too.
Have you come across any item that you think we could add to this list? Post a picture or add a comment below or through our Facebook page. We love such out-of-the-box yet functional ideas.
---
Return from Dorm Room Decor to Decor Mom's Home Page
---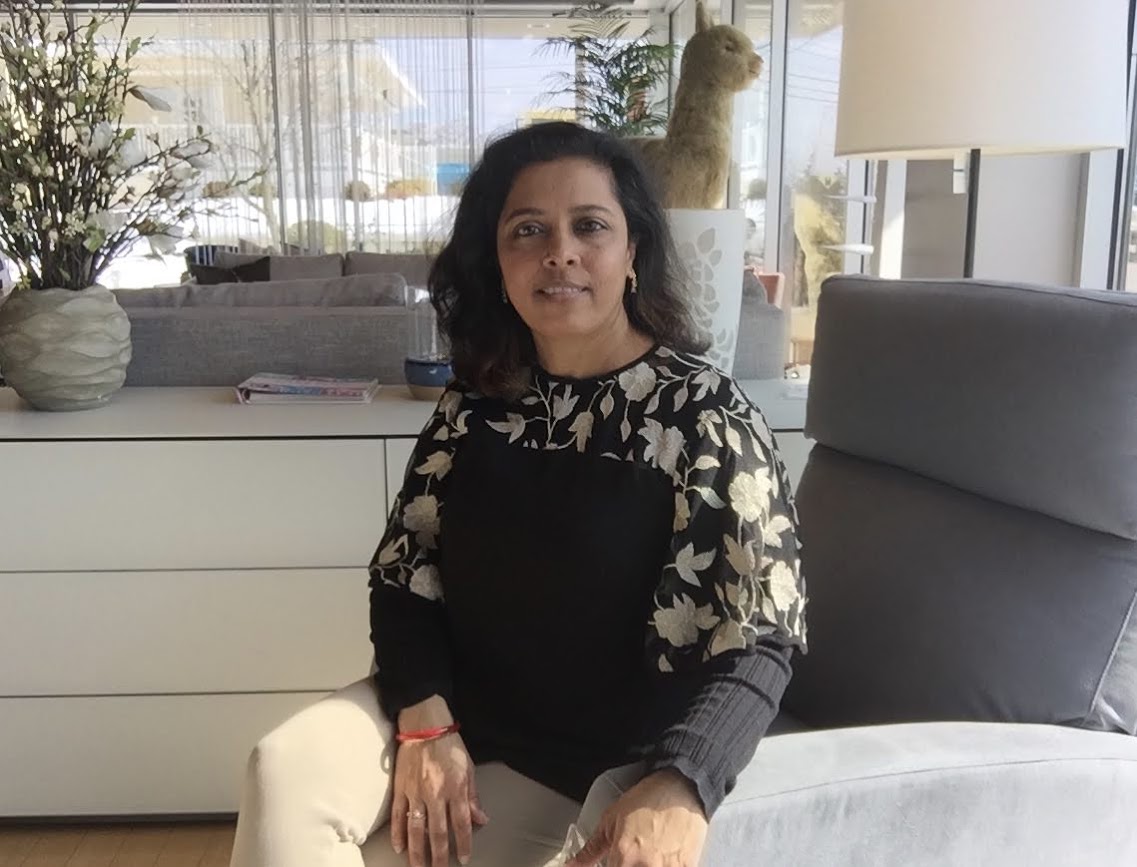 I am Richa and am super excited to see you here. I enjoy interior designing so much I went back to study it. Now armed with knowledge, passion and a vision to make 'happy homes', I hope this site will give you all the tools you need to make your kid's room happy too.   Read More...

---
Did you enjoy this article? Was it informative? Tell us in a comment below.
---
Want More Decor?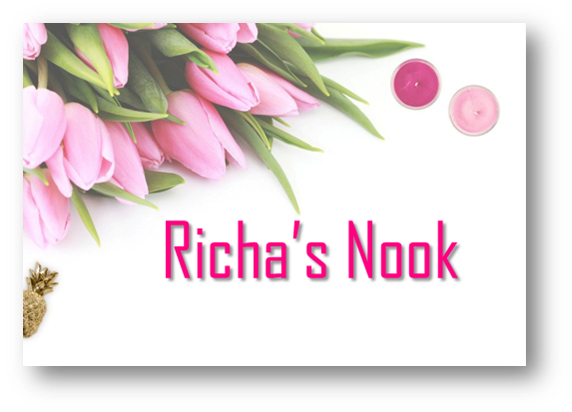 You can sign up for my free bi-monthly e-zine, Richa's Nook.
This is a great resource of ideas, information and a casual fun read to help you relax and unwind.
---