Hey mommy-to-be, get your Nursery ready before baby arrives.  

Click here

.                                                                   
Baby Girl Nursery...Your Vision Board
Follow Your Heart Designing Your Baby Girl Nursery
(We have included third party products with the goal to help you navigate the web easily so you can focus on what matters to you. Purchases made through links on this page may earn us a commission.)
Now that you know you are having a girl, your mind is probably filled with images of flowers, butterflies and fairies in a swirl of pinks and purples.
Nothing wrong with that, but you might want to take a step back before you commit to anything.
Step 1: Look into the Future
I don't mean just in terms of when she grows up. I certainly don't want you fantasizing about her graduation party.
But you do need to see beyond this moment. Before you know it she will be toddling around, starting school, calling friends over for play-dates and more.
It helps to be prepared. Let us be clear about a few other things:
Is this your permanent home or are you on rent?
Will this nursery some day belong to another baby?
Are you a decorating fanatic who likes to change the look every so often?
---
Lambs & Ivy Disney Baby Nursery Crib Bedding Set - Minnie Mouse
---
Do you have the most chic baby girl nursery in town? Share it with us here!
Any decorating you decide for your baby's nursery will ultimately depend on these factors.
Step 2: Select the Theme
Yeah, that is a no-brainer, right? And yet, this is the part that would take up most of your decorating time. A girl bedroom has many options.

Find a theme and buy nursery furniture sets that incorporate that theme. You can check our selection of Girl Themes for creative decorating ideas.  OR
Select a color scheme and find complementary colors.   OR
Check out other inspiring girl bedroom ideas and put your own spin on them.
There are many ways to go about selecting the theme, the important point is to finalize. Once you have decided, do NOT go back to the design vision board for a change.
Tip: The next logical step would be the Shopping List. Check out our article on the do's and don'ts of how to go about shopping for all the baby nursery furniture.
Step 3: Some DIYW Decorating
Creating a beautiful girl bedroom is super easy today. Buying the perfect nursery furniture sets, choosing the adorable girl baby theme comforters, adding some sparkling wall decals...and the nursery is ready.
Do you know what really makes your nursery stand out? Something that you handmade for your little one, of course.
DIY decorating is not as difficult as it used to be. There are a ton of ideas available online. 
Make your own crib mobile - 35 different ideas to inspire you.
Re-paint the furniture and/or stencil a design.
A few frames or embroidery hoops in different sizes + fabric = amazing personalized art.
You could even custom make your own lamp shade! How cute is that?
Your baby girl nursery is now all set and eagerly awaiting its important occupant!
Return from Baby Girl Nursery to Girl Themes Main Page
Return to Decor Mom's Home Page
---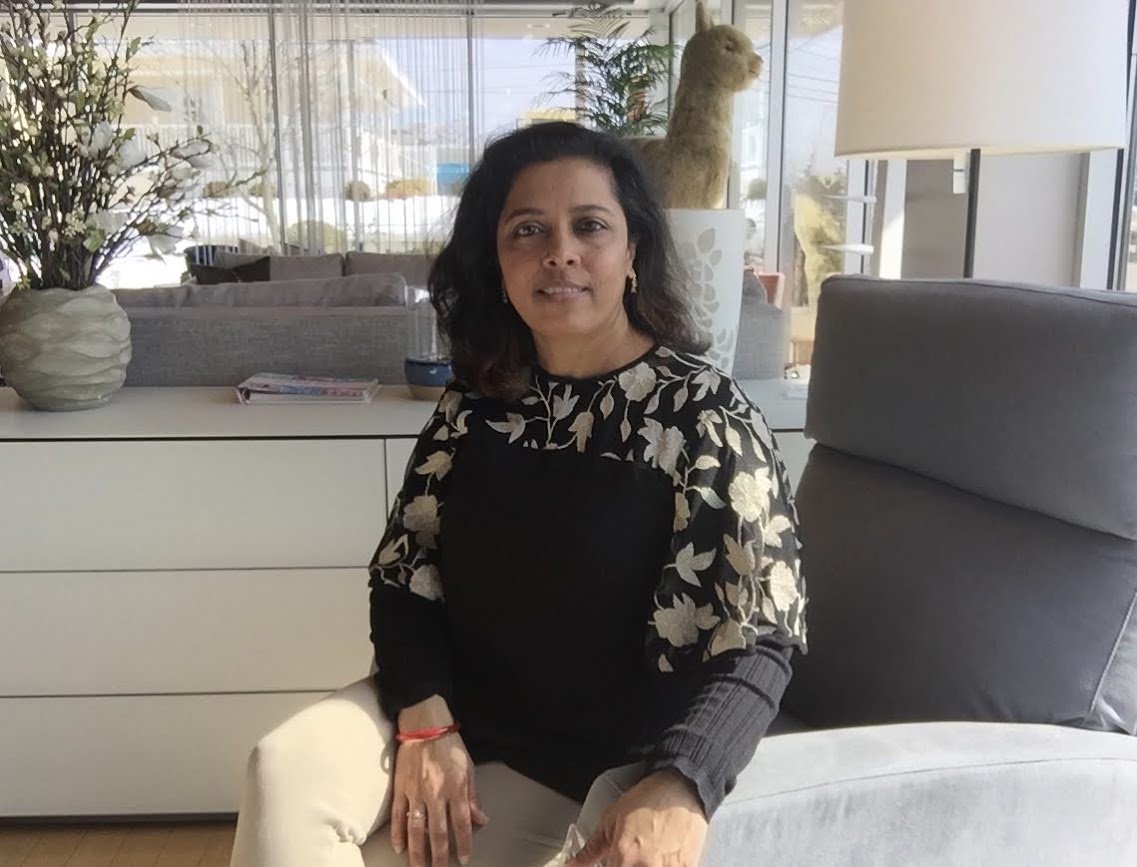 Hi, I am Richa and am super excited to see you here. I enjoy interior designing so much I went back to study it. Now armed with knowledge, passion and a vision to make 'happy homes', I hope this site will give you all the tools you need to make your kid's room happy too.   Read More...

---