Hey mommy-to-be, get your Nursery ready before baby arrives.  

Click here

.                                                                   

Basic Nursery Decorating Ideas For Boys
All that you need to remember when figuring out your boy nursery decorating ideas. These translate to any decorating project at any age. Scroll to the end for themed ideas. 
Last updated: March 12, 2021
(We have included third party products with the goal to help you navigate the web easily so you can focus on what matters to you. Purchases made through links on this page may earn us a commission.)
The secret is out...you are going to have a baby boy. Yayy! Did the baby shower transport you to a world of blues in every hue? After all, blue is traditional. Think that decorating a baby boy nursery is not as much fun as a baby girl nursery? Think again.
---
---
There is no limit to the cool nursery decorating ideas for baby boys. Pick your theme from occupations (firefighters, pirates), activities (construction, transportation), sports (soccer, baseball) and animals (jungles, rainforest)…and we have not yet mentioned cartoon characters (Peanuts, Diego) and the all time favorite DINOSAURS!!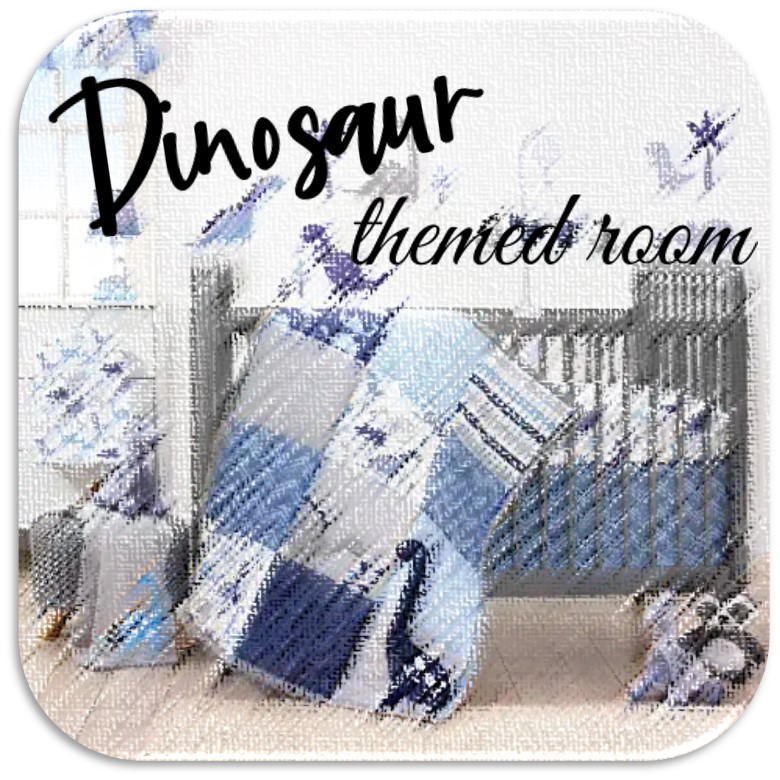 Little boys have an utter fascination for all things dinosaur. For some unknown reasons (to this logical female mind, at least), the massive, ferocious creatures bond instantly with boys of all ages.
From a roaring T-rex bursting through the walls of a teenager's bedroom to the super friendly Buddy of Dinosaur Train...you are sure to find something to fit your vision.
Of course, this is a nursery. Your baby will not begin to appreciate the baby boy crib bedding and other nursery design until he reaches his toddler years.
Do you have the coolest baby boy nursery in town? Share your story with us.
Then what exactly should you concentrate on for the baby boy nursery?
Remember ! Before Nursery Decorating Ideas...Safety First.
---

Jay Franco Disney Mickey Mouse 90th Stripe Bed Set, Twin
---
Whether it is the furniture, bedding or accessories, your first priority has to be the safety of your baby. In these early months, he depends completely on you to keep him from harm.
It's a BIG responsibility.
Avoid nursery decorating ideas that seem unsafe such as long drapes that could smother a baby or lamps with stuck-on beads that could choke him.

On the floor, add kids rugs. Not only do they give the floor added theme and texture, they are great for cushioning soft baby bottoms.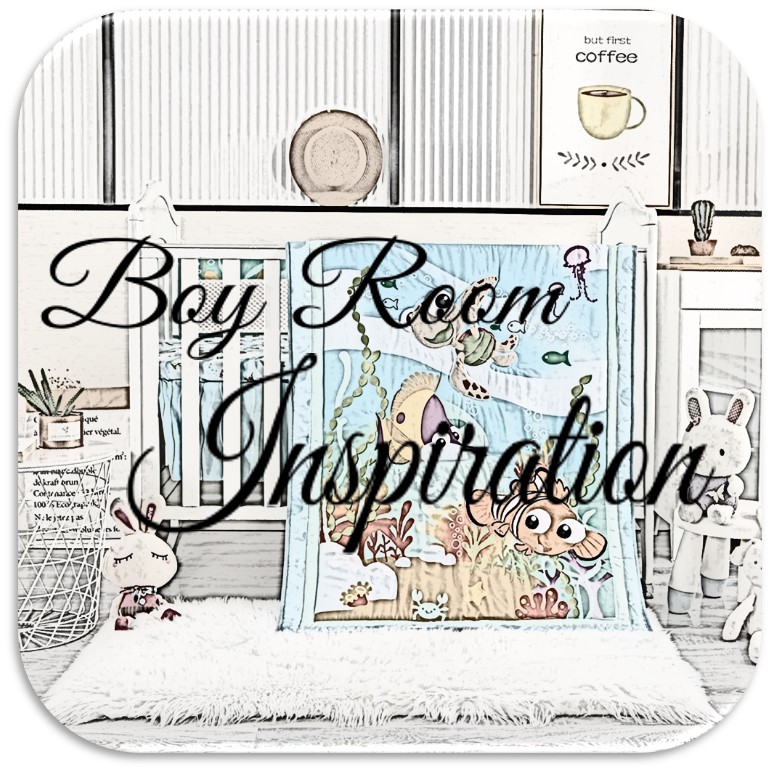 We have found some cool baby boy rooms with different moods. And added some links to help you re-create the look. Use these inspirational photos as the basis to kick start your design project.
Plus, go from start to finish in 5 simple steps.
Remember! Dark Walls and Light Furniture
The most part of your decorating budget will be invested in the wall colors and nursery furniture. You must get them right if they are to serve you for a long time. Darker wall colors are more suitable for the baby boy nursery.

A deep shade of green would suit sports as well as animal themes. A blue wall would be the perfect backdrop for an ocean theme. In keeping with the darker walls, lighten up the furniture. Go for whites or lighter shades of wood.
Some parents worry about the cost of creating a themed nursery. They want a room that can grow with the baby.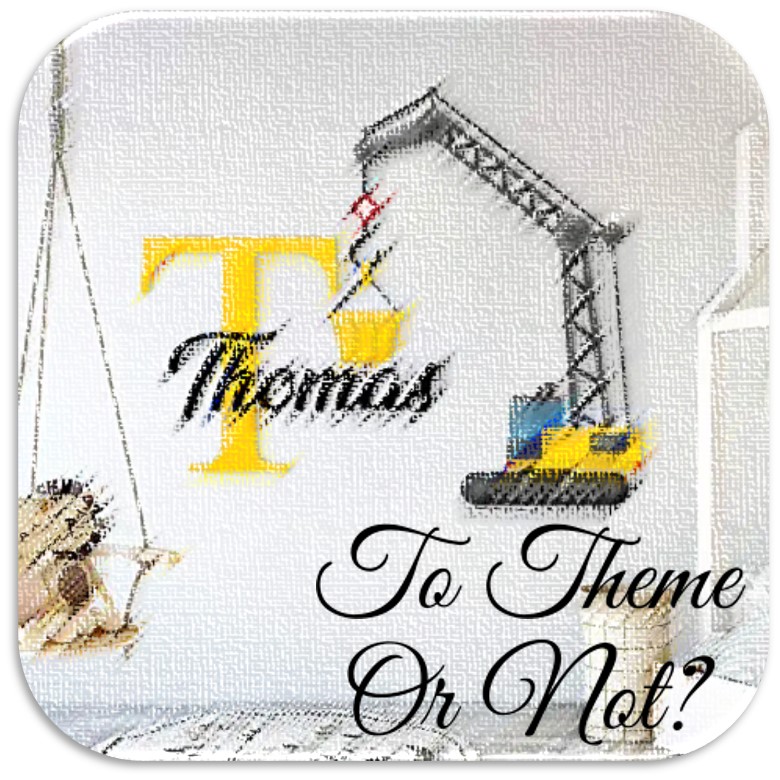 To Theme Your Kids Room Or Not?
Themes can be very tempting but at the same time, very temporary. From kid rugs to painting murals for your kids rooms, doing up the rooms in fun themes can be a rather expensive proposition.
Is it worth your time and money? Let's explore.
 Remember! Nursery Decorating Ideas to Brighten Up the Walls
---

Monifith Vintage Superhero Tin Sign Bundle
---
There are many nursery decorating ideas that will brighten up the room. Painting the walls a neutral color will certainly last across future changes in themes.

Neutral walls do NOT have to mean boring walls. You can paint the walls in stripes, stencil in theme specific designs or choose from a wide range of wall murals, stickers, posters and borders.

Even putting up framed photos of your baby, yourself, siblings and other relatives helps stimulate the baby's senses too.
 Remember! Organizing the Kids Room
---

Delta Children Multi Bin Organizer Patrol
---
Your tiny bundle of joy is going to need enormous quantities of products – several changes of clothes in a day, umpteen diapers, creams, wipes, bed sheets...in short tons of nursery storage! Not to mention the generous array of toys that are bound to find their way in.

A good nursery decorating idea would be to introduce loads of shelving and storage in the room right away. Make sure all items needed at a moment's notice are within easy reach of you (but not within easy reach of your baby). Having plenty nursery storage will also allow you to get the clutter out of sight in no time.
 Remember! Not a Theme Person?
Choosing a particular theme for your baby is your personal decision (the baby cannot speak for himself...yet!). It is important that you feel just as comfortable in your baby boy's nursery.
If themes are not your favorite way to decorate the room, choose a color scheme. It usually helps to have an inspirational item (crib bedding or toy) or photo. It would give you the visual idea of how harmonious the chosen colors are.
There are many masculine shades in colors other than blue. Talk to the experts at the paint centers to find the right shades for you.
Adding kids rugs, like this super fun Kids Traffic Playmat and Rug, will provide your little one loads of fun time and could even be the focal point of the room.
Remember! Personalize Their Space
Simply add large wall letters to spell out the child's name and hang on the wall. You could also decorate with other knick-knacks such as baby clothes, booties and frames of your baby's hand and foot prints or art created by your toddler.
There are many artists who specialize in painting newborn babies. Of course some of these designs will have to be incorporated after the baby arrives. But it is a great nursery decorating idea that creates a unique space for your baby.
Embroidering their name on pillows or buying personalized chairs is another cool way to show whom the room belongs to.
Popular Boy Nursery Themes
Airplanes
Sports
Firefighter
Space /Rockets - Star Wars Theme
Transportation
Construction
Boy cartoon characters
Return from Boy Nursery Decorating Ideas to Home Page
---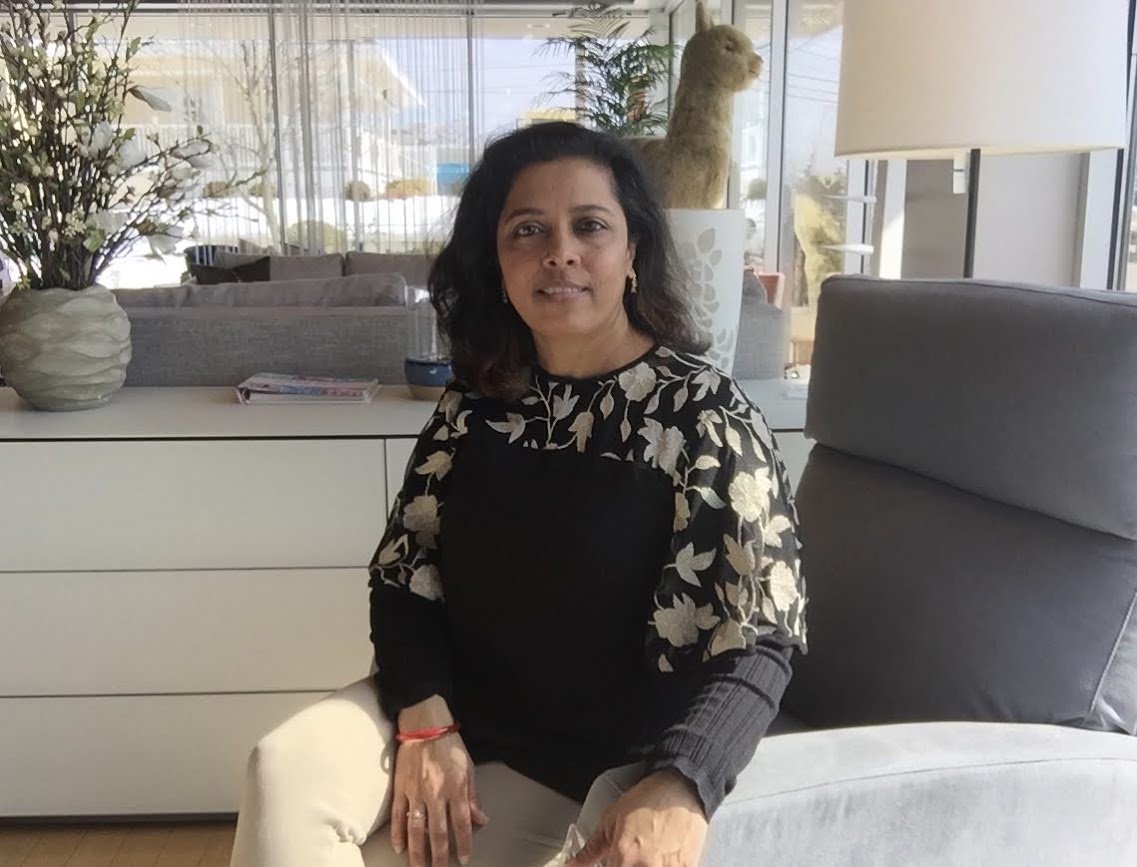 Hi, I am Richa and am super excited to see you here. I enjoy interior designing so much I went back to study it. Now armed with knowledge, passion and a vision to make 'happy homes', I hope this site will give you all the tools you need to make your kid's room happy too.   Read More...

---