Hey mommy-to-be, get your Nursery ready before baby arrives.  

Click here

.                                                                   
Baby Crib Bedding...First Timer Tips
Tips on baby crib bedding for first time parents
(We have included third party products with the goal to help you navigate the web easily so you can focus on what matters to you. Purchases made through links on this page may earn us a commission.)
Isn't this the most exciting part of decorating the nursery?
You could go through seas of catalog pictures of divine baby bedding sets; look them up online; visit baby specialty stores. You can never tire of looking at them. This truly is one of the FUN activities.
But (yeah…there is always a BUT, isn't there?) you do need to keep things in perspective.

As a first time parent, there are bound to be several things you do not realize the importance of, until after the baby has arrived. It just does not matter how many babies you have seen or the amount of advice you may be receiving.
Nothing will put things in perspective like a healthy dose of baby reality. (Believe me...I have been there!)
---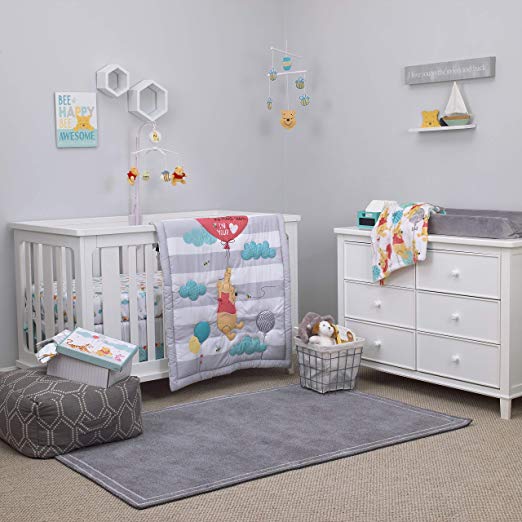 Winnie the Pooh Nursery Crib Bedding
---
The fact that you have found this page is a point in your favor. You realize that you need to know more. So without further ado, here goes...

1. Stick to Your Budget
Baby crib bedding manufacturers offer a multitude of items including sheets, comforter/blanket, pillow, crib skirt, bumper pads, diaper stacker…the list could go on endlessly. You need to be realistic. Know your budget (check our page on the Basic Rules) and what you really need.

The themed boy crib bedding such as monkey bedding or little girls bedding like Tinkerbell bedding are adorable and alluring. But do you  really need it?
2. Baby Bedding sets vs. Separates
As you have seen by now, crib bedding sets seem to be all the rage. Getting everything that ties-in your theme in one go really does seem like a good option and saves you time too.

There are reasons why you might want to go for separates though. For one, your budget may not allow any extravagances (after all, you have to keep in mind other baby related necessary expenses such as medical bills, diapers etc.). For another, comforter, pillow and even bumper pads are unnecessary and should not be kept in the crib anyways.
(Tip: The quilt could be used as themed wall décor and pillows turn into instant stuffed toys on the floor for the baby)
3. Buy Soft Sheets that are Machine Washable
---

Breathable Cozy and Hypoallergenic Baby Crib Sheet
---
You could opt for luxury or discounted baby crib bedding depending on your budget. In either case, you should make sure that the sheets and other crib bedding that touch baby's skin is very soft.

See our Buying Guide on Child Bed Sheets. Choose baby crib sheets that are machine washable (you won't have time for hand-washing or spot-treating).
Modern day baby cribs generally subscribe to a standard size. Most baby crib bedding sheets are designed to fit a wide variety of crib mattress sizes. It's a good idea to check that everything is the right size before washing the bedding for baby's arrival.

For your baby's safety the sheets must fit the crib mattress snugly. For extra security, clip elastic straps to the crib sheet under the mattress to hold the sheet in place.
5. Extra Sheets...Yes please!
We have covered this point before, but it is too important a point and cannot be stressed enough.

Babies make a lot of messes in their early months. Having plenty of crib sheets will ensure clean sheets available at all times (you can't imagine what a stress-buster this can be!).
Just ensure that the extra crib sheets are in colors that match the overall theme. Simple neutral solids would work very well too.
Tip: Buying a mattress protector to put under the crib sheet keeps the crib mattress dry, clean and in longer use.
6. When Should You Purchase?
If you are ordering online or the store does not stock the baby crib bedding you have chosen, it could take up to 12 weeks from the date you place your order to receive it.

Place your order well before the 12 week deadline to give you time to check that the size and quality are exactly what you had asked for…and just in case you need to re-order.
7. How Long Will You Use It?
Consider the answer carefully before purchasing the baby crib bedding set. Most toddler beds use the same standard crib-size bedding. If you plan to carry the theme of the nursery into the toddler years, or plan to re-use these for the next baby, a good quality crib bedding set would be more durable.

If you enjoy changing baby's nursery decor often, or you don't intend to use a toddler bed, inexpensive crib bedding would be the way to go.
8. Colors and Patterns. Finally!
---

Brolex 2 Pack Portable Crib Mattress Topper
---
We could hardly wait to get to this point!

The baby crib bedding is where you can add those splashes of bold colors. Bright reds, oranges, sunny yellows...or simply black and white! Get creative here. For patterns, knowing the gender of the baby would be a big help (if you plan to go traditional).
Else geometric or organic shapes such as polka dots, patchwork squares are more popular today. Choose fun colors and patterns that will stimulate your baby's mind and senses.
Experts recommend gender-neutral baby crib beddings so you can use the same for the next baby down the line. But hey! Wouldn't you like to buy some new sheets for the new baby? The older sheets can be kept as keepsake, used for emergencies or donated.
The colors and theme you choose for the baby nursery reflect your personality. Go with your own vision of what the nursery should look like, even if it clashes the pre-set notions of others. It has to be a room that you will be comfortable in…for you will be spending endless hours here.
We mentioned standard size cribs and crib sheets above. But what if you have a round crib or a portable crib or even a cradle? And what about the latest craze…organic bedding? We will shed light on some of these non-standard issues too.
---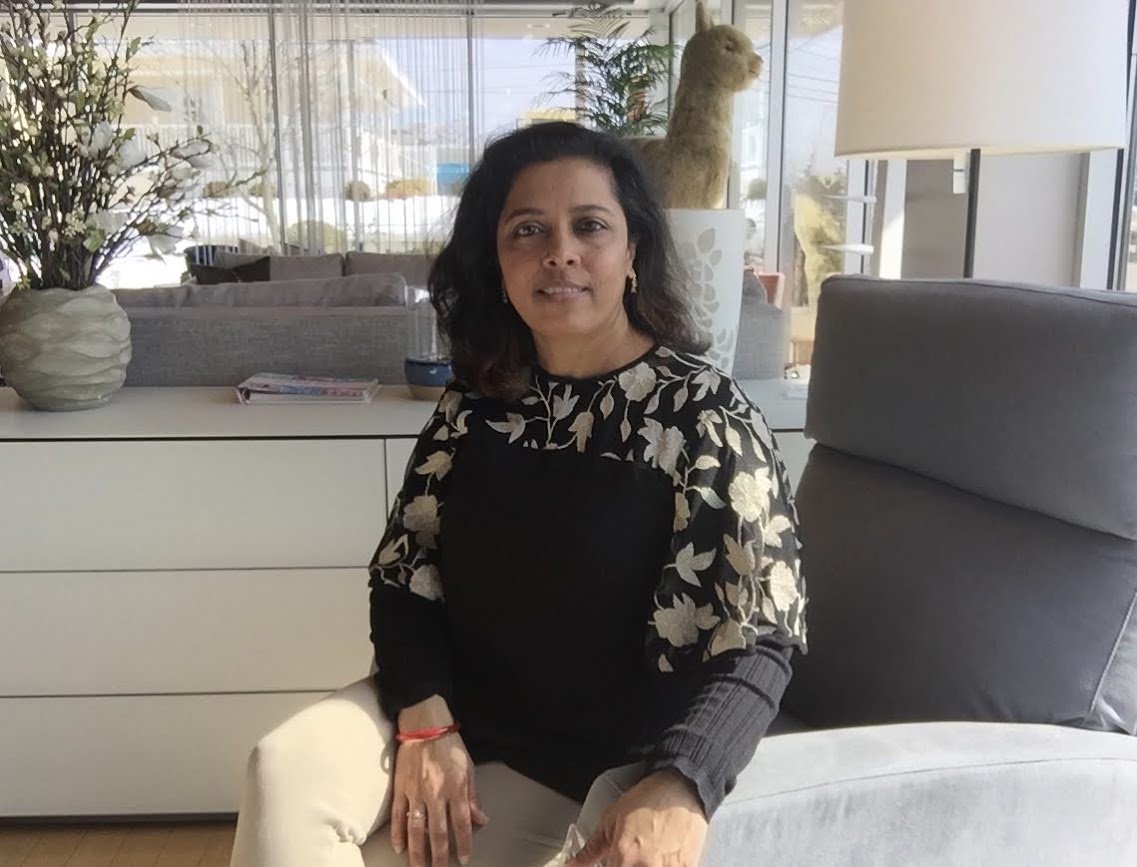 Hi, I am Richa and am super excited to see you here. I enjoy interior designing so much I went back to study it. Now armed with knowledge, passion and a vision to make 'happy homes', I hope this site will give you all the tools you need to make your kid's room happy too.   Read More...

---