Hey mommy-to-be, get your Nursery ready before baby arrives.  

Click here

.                                                                   

Gender Neutral Baby Nursery Themes are all the rage today. So it's a good thing there are so many to choose from.
Have you been looking for gender neutral baby nursery themes FOR.EVER?? Your search ends here! Plus - learn how to pull color schemes from your inspiration piece.
Last updated: March 11, 2021
(We have included third party products with the goal to help you navigate the web easily so you can focus on what matters to you. Purchases made through links on this page may earn us a commission.)
Decided to keep your baby's gender a last-minute surprise? This is such a thrilling aspect of the entire experience of having a baby.
Once, it could seriously hamper translating your baby nursery ideas into action.
Not any more.
As more and more parents opt for gender neutral baby room themes, the concept seems to have grown manifold.
The reasons for going neutral are as different as the babies for whom they are meant.

The most obvious one is that you simply don't know whether you are expecting a girl or a boy. 
Maybe you are expecting twins – a boy and a girl. 
Or perhaps, you want to carry this theme on for future babies you might decide to have. 
Else, you just want to break free of the traditional boy or girl themes.
---
---
Whatever your reason, baby product manufacturers offer an impressive collection of gender neutral baby nursery themes choices. You could also go ahead with your own baby nursery ideas and create a nursery as unique as your precious baby.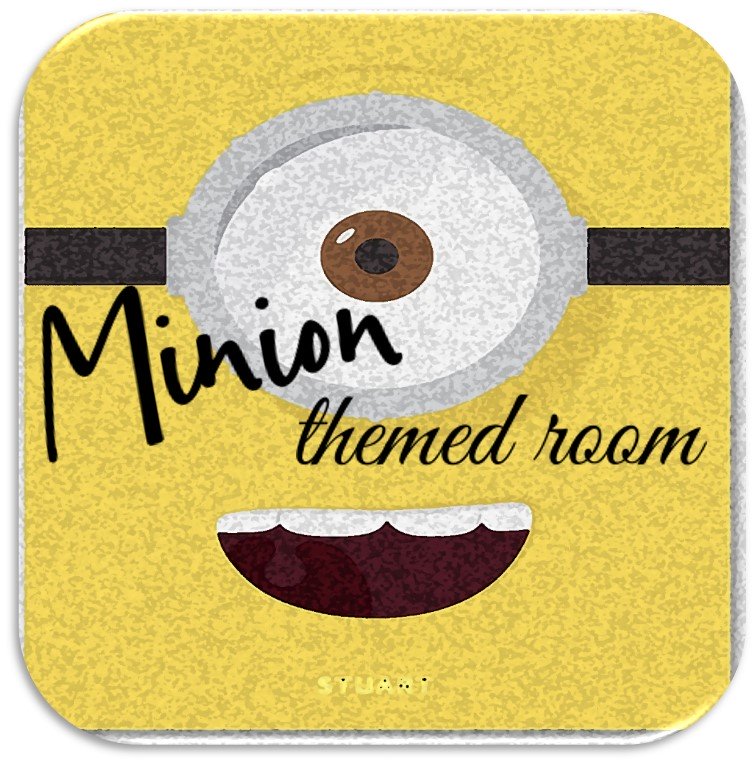 These cute little yellow and blue beings who speak a language all their own, burrowed their way into our hearts in Despicable Me; and are all the rage today.
We have 2 vision boards to inspire you - whether you are ready to go all in or just make surface changes, we've got you covered!
 Colors for the Baby Nursery Themes.
The color scheme you choose will differentiate your nursery from the traditional pink baby girl nurseries and blue baby boy nurseries. Colors such as green, yellow, red, grey are just as great, and available in more shades than you can think of.
Do you have the most hip gender neutral nursery in town? Share it with us here!

If a particular shade of the traditional colors catches your attention, mixing it with another neutral color would work just as easily.
Have you seen Eric's Sunny Nursery - the gorgeous grey and yellow hues work great in a neutral nursery.
---
---
 How Do We Choose the Colors?
As in all home decorating decisions, you need Inspiration. This is easier than you think. Choose a baby crib bedding for the nursery and use the colors in it for the walls.

In the bedding pictured above, you can use either the light brown/beige or the lightest of the greys as the neutral color, with pops of black and a darker shade of beige.
Tip: Look for the most pale or neutral color in the print. If you want to mix 2 shades, remember to do most of the room in the neutral color with a few pops of the bolder shade.
 I want something more Personalized and Unique.
Sometimes the themes just seem so overdone. Creating new baby nursery themes are just as easy. Make a list of your personal hobbies (such as Books, Horses, Tennis…) and choose one as the theme.
For a more childish feel, visit your local library and look for childhood storybook characters…perhaps your favorite nursery rhyme.

(Imagine a baby room designed over

'Hey Diddle, Diddle,
The Cat and the Fiddle,
The Cow jumped over the Moon'.
You can stencil the rhyme on a wall. Enjoy shopping for decorating accessories in cats, fiddles, cows and moons…what a beautiful, fun filled room!)
You can also personalize it with your child's name.
 What about Baby Graphics?
Another gender neutral concept is of baby graphics.
Baby bottles, diaper pins, strollers, all form excellent bases for baby nursery themes. However, these themes do not grow with your baby. You may have to discard them as your baby enters his toddler years.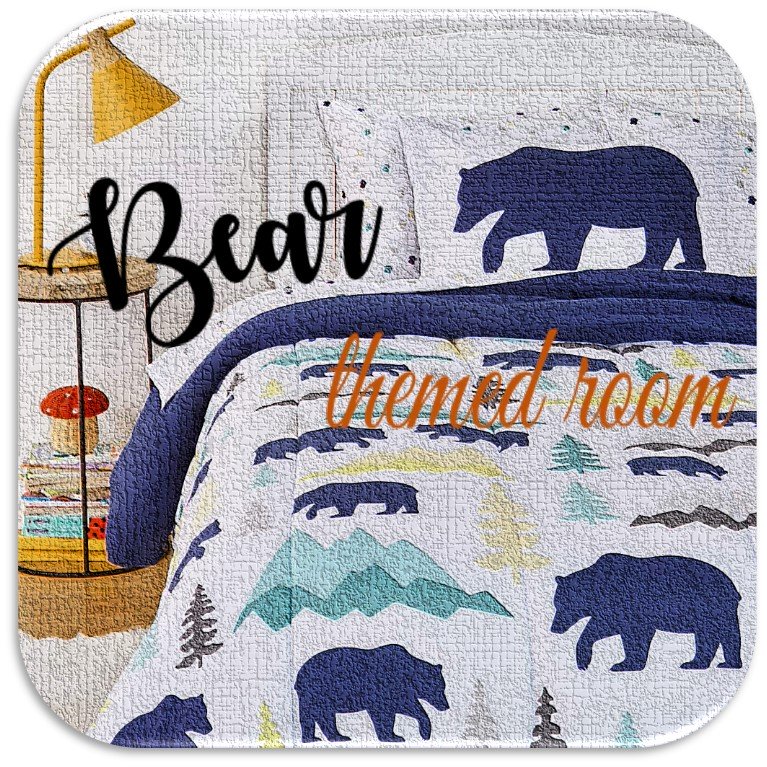 The Teddy Bear still remains a symbol of love and happy childhood memories. Winnie the Pooh (my favorite storybook character) makes a good neutral theme, but bears can translate to a great theme for a teen bedroom. 
Take a look at the teen bedroom mood board we put together.
 Start the Decorating Early.
Finalize your baby nursery themes and start decorating the nursery as soon as possible. Reasons?

If you plan to paint the walls, it takes time for the paint fumes to diffuse. Both the mom-to-be and the newborn baby (when he/she arrives) should stay away from harmful paint fumes.
Also most baby furniture and baby bedding sets need to be ordered and can take a few weeks to arrive. Give yourself time to receive them and also to check that the quality is as promised (so you do not have to re-order)
Your energy level and ability to do the hard labor in decorating reduces as you advance in your pregnancy. Finishing the nursery early will allow you to relax and even spend quiet time in the nursery during the last trimester.
---

Removable Sticker Bedroom or Nursery
---
 I Live in a Rented Apartment.
Can't change the wall colors? No problem. If you happen to live in a rented apartment or change your city too often, painting the room walls is not an option.

This does not mean you cannot decorate the walls. Choose from an array of wall murals, wall art, posters, wall borders and wall stickers. These are all relatively inexpensive and easy to remove without damaging the walls. 
 Changed My Mind.
For parents who want their baby's gender to be a surprise, going with gender neutral baby nursery themes is the best option.

But what if after the baby is born you change your mind? Once your baby arrives and you decide you want the nursery to reflect the gender, it is easy.
Introduce accessories that are more gender specific. Add lace to the existing curtains for your baby girl. Patch cars and truck cutouts onto the neutral themed comforter for your baby boy. Or simply pick out the letters to form his/her name in the boyish or girlish color scheme.
When designing your baby's neutral nursery, you are only limited by the extent of your creativity. Once you have the baby nursery ideas firm in your mind, you can mold them around to suit your budget.
Popular Gender Neutral Nursery Themes
Teddy Bears - Help yourself to a Teddy Bear Nursery or even a Winnie the Pooh Bedroom.
Minion themed room - the Minions are here to stay. Can you keep up with them?
Ladybugs and Dragonflies
Farm Animals
Jungle theme
Ocean theme
Cartoon Characters
Sun, Moon and Stars
Circles
Stripes
Color schemes – black and white, red and white
Numbers
Alphabets
Crayons
Return from Baby Nursery Themes to Decor Mom's Home Page
---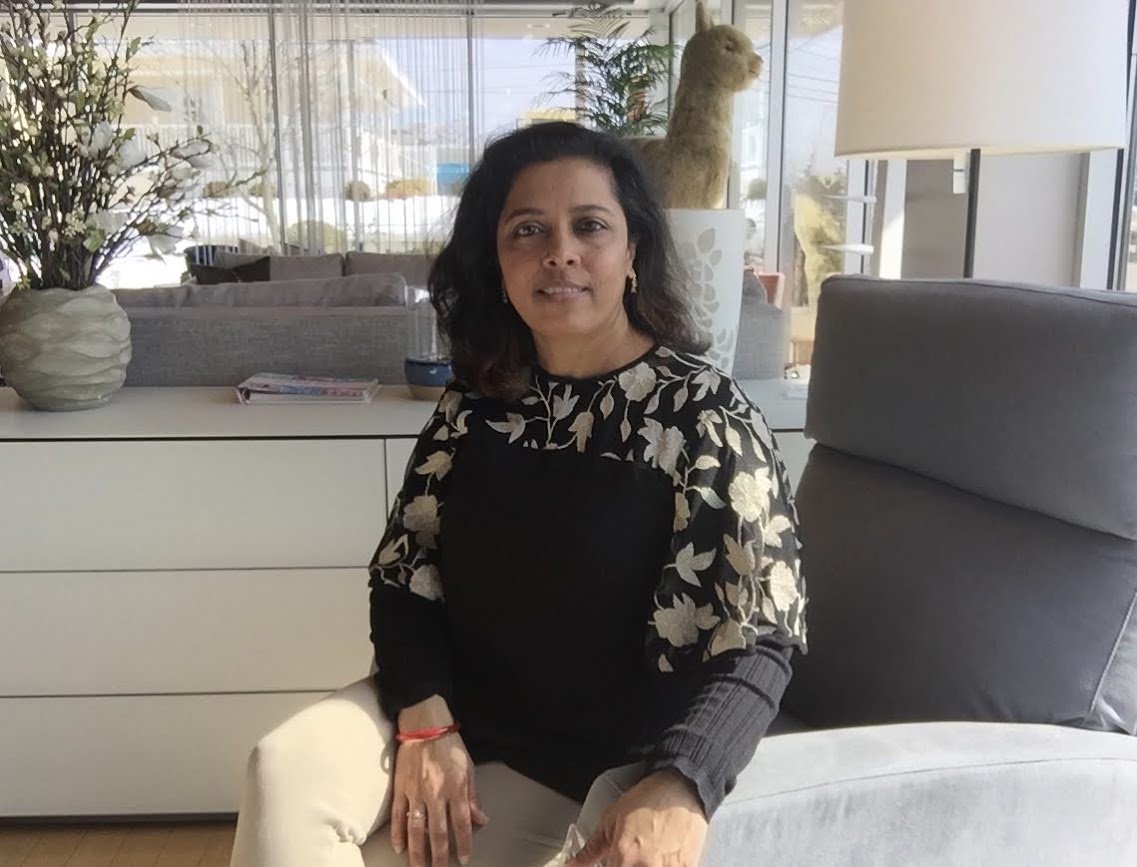 Hi, I am Richa and am super excited to see you here. I enjoy interior designing so much I went back to study it. Now armed with knowledge, passion and a vision to make 'happy homes', I hope this site will give you all the tools you need to make your kid's room happy too.   Read More...

---