Hey mommy-to-be, get your Nursery ready before baby arrives.  

Click here

.                                                                   
Convertible Baby Crib - Start Here
Read This BEFORE Buying The Convertible Baby Crib
(We have included third party products with the goal to help you navigate the web easily so you can focus on what matters to you. Purchases made through links on this page may earn us a commission.)
Are you considering getting a convertible crib but don't know where to start?
Or maybe you are still wondering whether you DO want a convertible. Why should you buy one? Why not?
We'll try to answer your questions and give you style pointers too.
---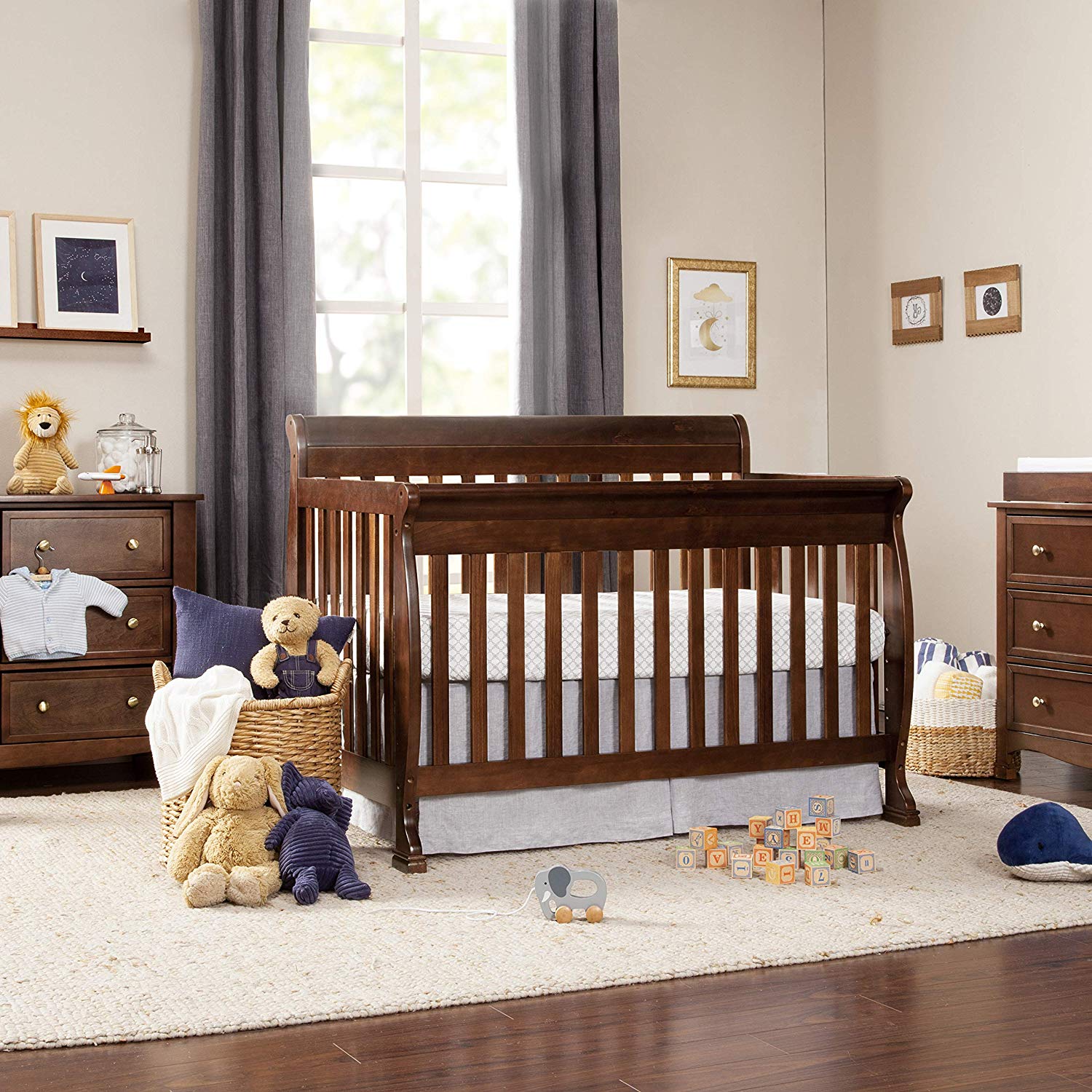 DaVinci Kalani 4-in-1 Convertible Crib in Espresso | Greenguard Gold Certified
---
If you have done your research you already know that the Da Vinci Kalani crib is by far the best selling crib in the market.
If you haven't done your research you are probably wondering what a 4-in-1 crib is??
1. What is a Convertible Baby Crib?

As the name suggests, it is a baby crib that can at a later date "convert" to a toddler bed or a daybed or sometimes even a full sized bed, hence the 2-in-1, 3-in-1 or 4-in-1 differentiation. 

However, I would recommend that you read the product descriptions before you purchase as many times the conversion kits are sold separately. 
2. Do I Want a Convertible Crib?

This is the next question you need to ask yourself. I presume you have read our article on Baby Cribs, which clearly outlines the different types of crib furniture available today.

Say Yes 
if you want something that is cost -effective in the long run.
if you want a bed that will grow with your kid.
Say No
if you are not looking for an expensive crib furniture right now. (going over budget)
if you plan to use it for future kids.
3. Convertible Baby Crib Styles

Once you have decided that a convertible crib is the way you wish to go, you need to choose the style that would best complement your baby nursery.
Modern Cribs
---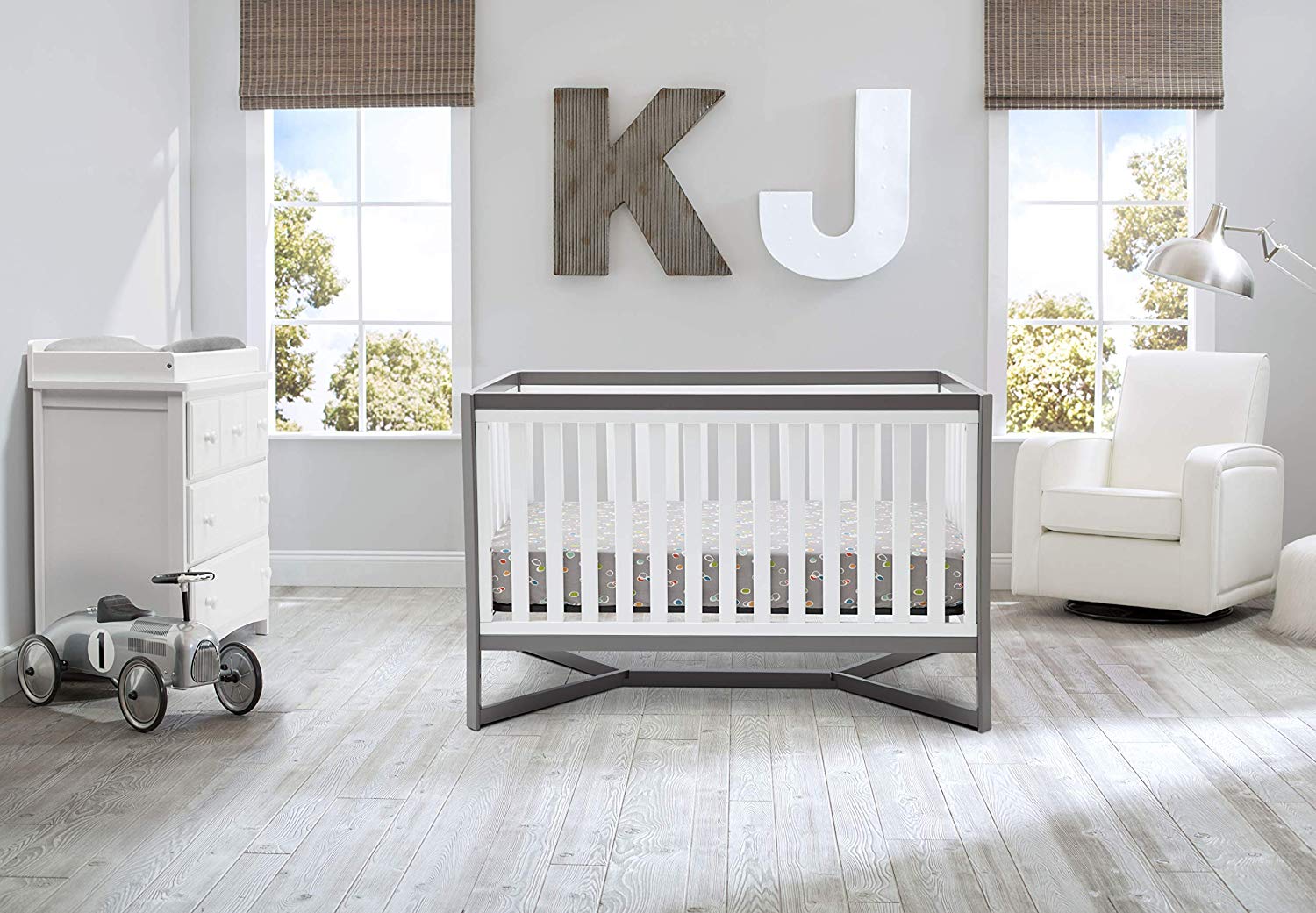 Delta Children Tribeca 4-in-1 Baby Convertible Crib, White/Grey
---
If contemporary decor is your style with clean lines and a chic style, you have many choices including some that offer storage, adjustable mattress support and more.
A 2 toned crib with simple, clean lines and streamlined look if what you want to go for.
Traditional Cribs
---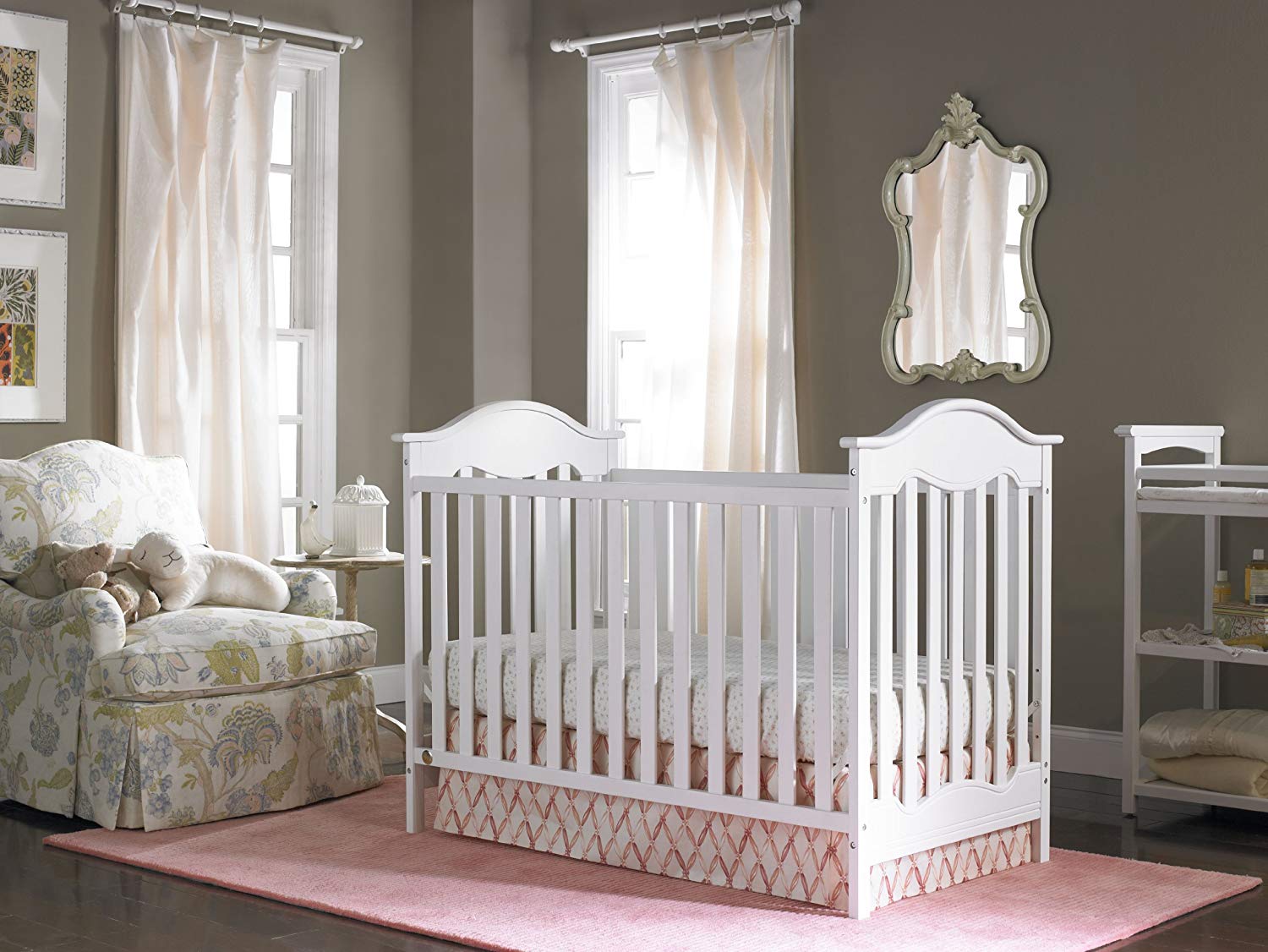 Fisher-Price Charlotte Traditional Crib
---
For simple, classic beauty you have to go traditional. The traditional crib furniture comes in many designs and finishes from elegant white to simple natural to richer tones of oak or espresso.
These convertible cribs have curves and usually one or more side is raised compared to the others.
Crib and Changer Combo Sets
---
Storkcraft Portofino 4-in-1 Crib and Changer - Women's Choice Award 2018 & 2019
---
A changing table is a big bonus with all that storage space underneath. 
If you have enough space in the room, you might consider putting a changing area on a dresser. This is a great way to use existing furniture over the years, since the dresser is a must later on as your baby grows.
However, if space is a constraint, this crib with changer combo set is an excellent option.
Another advantage is that all the baby's different needs - diapers, wipes, creams etc can all be kept close by. Many a times your baby might fall asleep in the middle of a diaper change, shifting him to the crib is a mite easier and won't wake him up!
Luxurious Designer Cribs
---
Cinderella Carriage Crib
---
For those parents who are in the 'no-expenses spared' category, I would recommend the designer cribs.
While you won't find them easily, we did find an absolutely gorgeous Fairytale Pumpkin Round Crib, definitely worth it's $3,975 price tag.
With their intricate designs, master craftsmanship and high quality construction, your baby nursery will radiate luxury and sophistication.
Canopy Cribs
---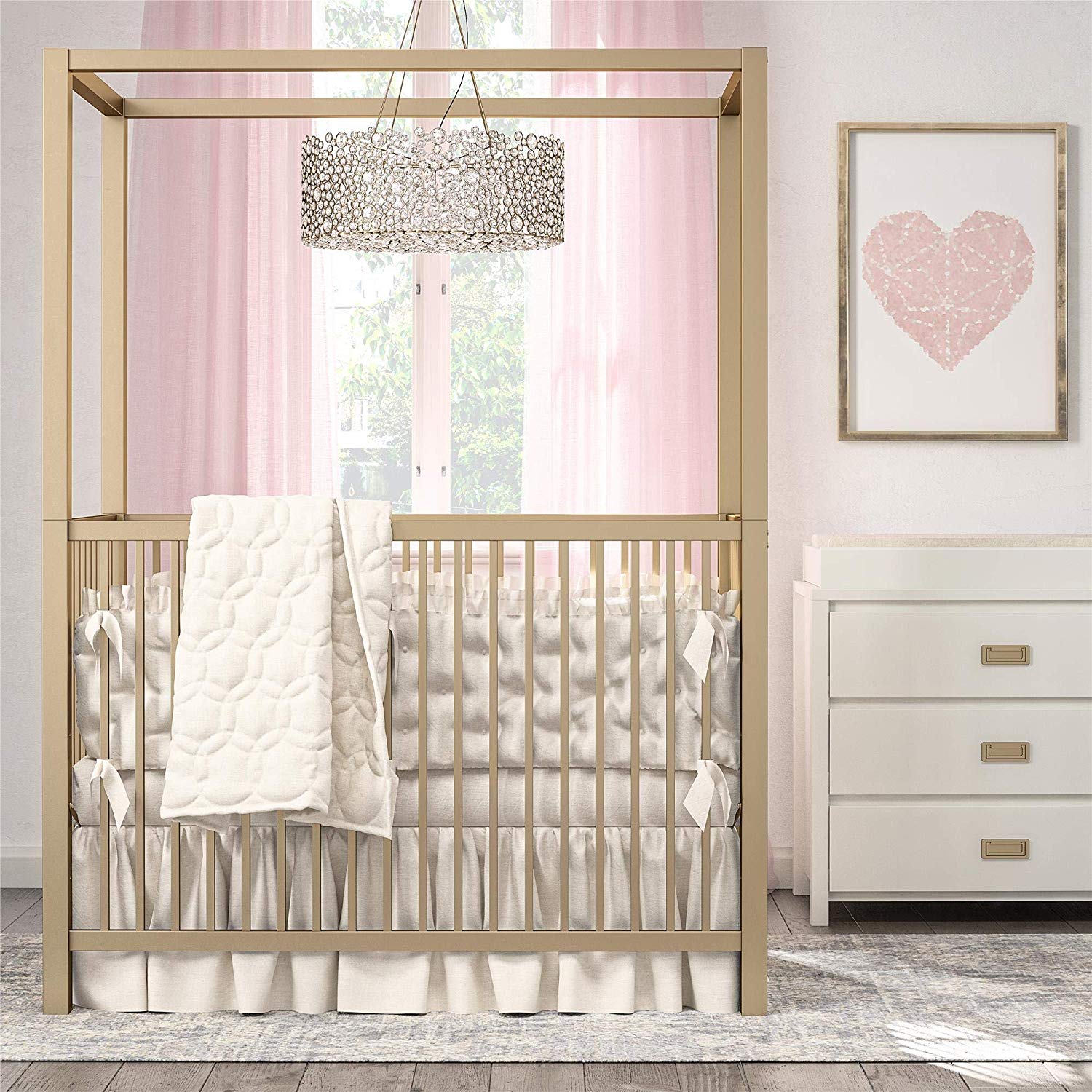 Little Seeds Monarch Hill Haven Metal Canopy Crib, Gold
---
Most canopy cribs are iron cribs rather than wooden ones. Of course, the Monarch Hill Crib featured above easily falls into the category of Designer cribs as well.
If you are keen on a canopy but don't wish to spend over your budget, you could always opt for a canopy pop up tent to keep your baby safe.
As always, safety before beauty. So please ensure that any canopy you hang is strongly adhered to the ceiling and the canopy cover is out of baby's reach.
Mini / Portable Cribs
---
Babyletto Origami Mini Portable Crib with Wheels
---
Why would you want a mini/portable crib?

These are perfect,
if space is limited and you have other crib furniture to add to the nursery.
for grandparents who look forward to having their grand-kid over.
for travel inspired moms and dads, since many of the portable cribs can be folded to make travel easy.
Eco-friendly Cribs
---
Babyletto Lolly 3-in-1 Convertible Crib
---
We are all aware of our efforts (or lack thereof) towards more eco-friendly living. With the growing awareness today, finding furniture made from sustainable forestry manufacturers and using lead and phthalate safe non-toxic finishes, it is easy to find eco-friendly cribs. You just have to read the fine print.
Not hard to do especially when it comes to our kids and we want to protect them from harm.
Eco-friendly cribs and organic mattresses are here to help you. This convertible baby crib is good for the planet and excellent for your baby.
Iron Cribs
---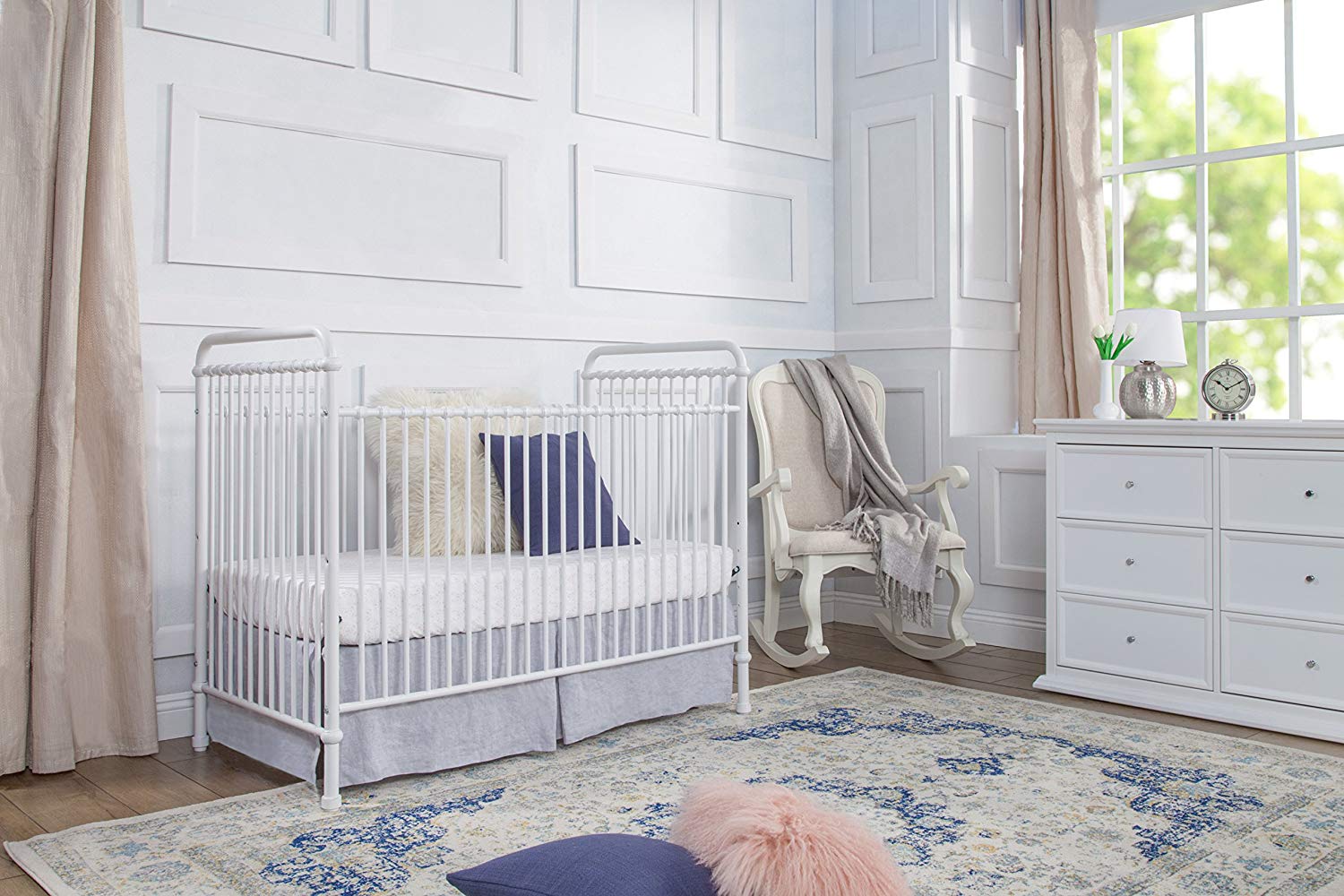 Million Dollar Baby Classic Abigail 3-in-1 Convertible Iron Crib
---
In elegance and superb craftsmanship, there is no competition to Iron cribs. These cribs are also convertible, which means they can literally last forever.
The Classic Abigail shown above converts to a daybed, which would make an elegant addition in the living room of your son's first apartment someday!
As you can see, convertible cribs are a lot of fun. There are so many choices and so many designs that you can take your time picking the perfect one to match the rest of your nursery.
Return from Convertible Baby Crib to Kids Furniture
Return to Decor Mom's Home Page
---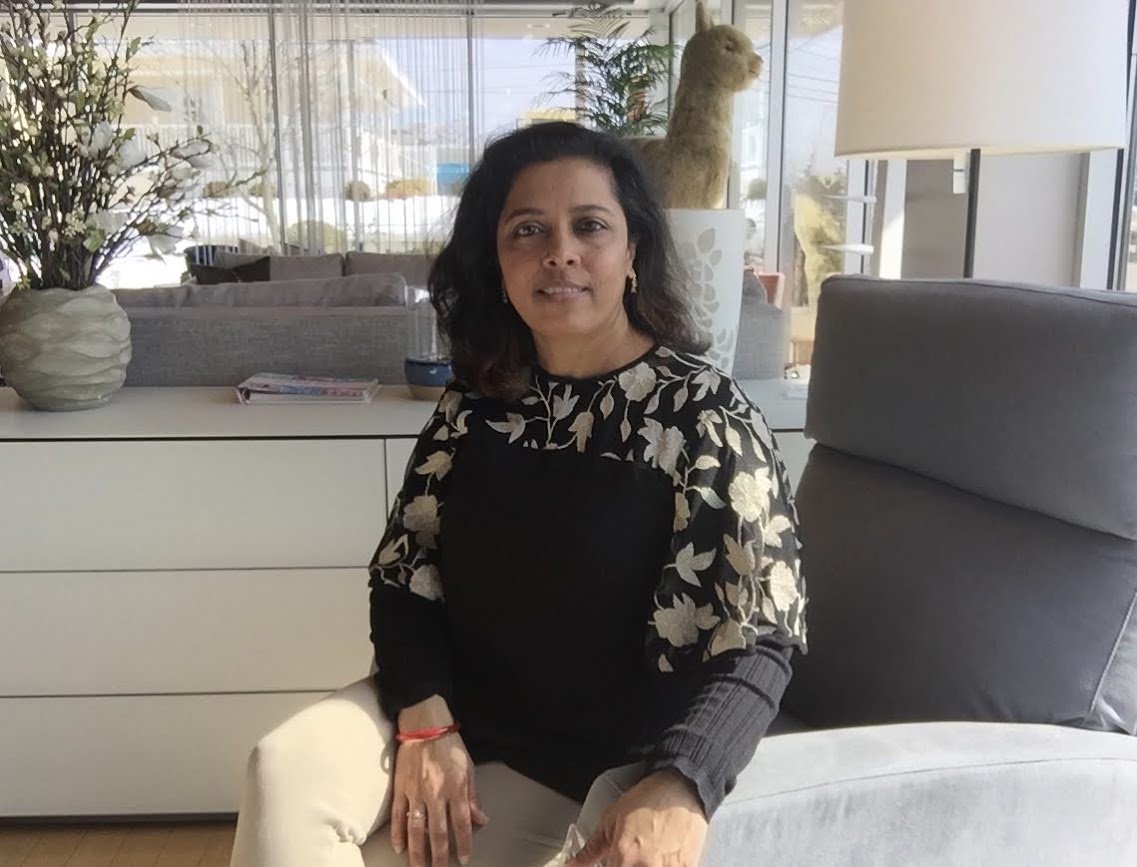 Hi, I am Richa and am super excited to see you here. I enjoy interior designing so much I went back to study it. Now armed with knowledge, passion and a vision to make 'happy homes', I hope this site will give you all the tools you need to make your kid's room happy too.   Read More...

---