Iron Baby Crib -
 Elegance and Style
Pros and Cons of The Iron Baby Crib
---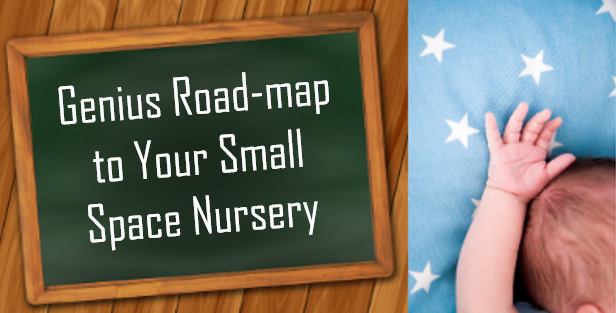 Sign Up For Your Gorgeous Baby Nursery
The 7-days-and-done FREE mini course that helps you find, design and decorate your Small Space Nursery is here!!
I am so excited to join you on a thrilling journey to a gorgeous baby nursery. Together we will design an amazing space for you and your baby to create many memorable moments in.
...the first 20 parents to sign up will be eligible to enter for a lucky draw. You could win a beautiful wooden name personalized for your baby!
---
Planning to buy baby cribs and furniture is a long drawn process. Read our pages on Baby Cribs to better understand your options and make an informed decision.
Parents searching for a unique crib that is elegant, personalized and 'different' need look no further than the first iron crib. You are guaranteed to fall in love with each and every one of these luxury cribs.
Clean designs and a wide array of styles and finishes to choose from, these cribs can be easily customized to suit any nursery theme.
---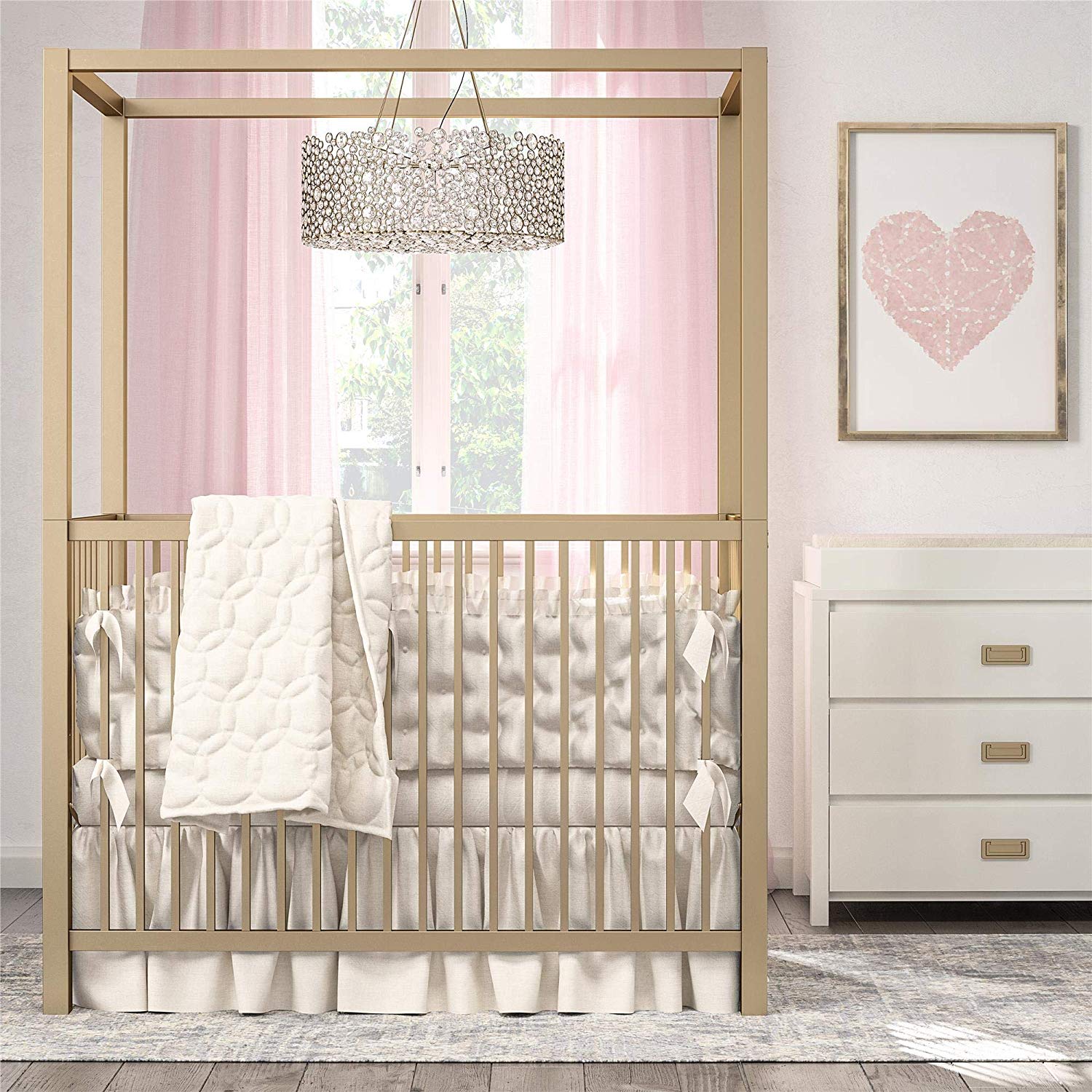 Little Seeds Monarch Hill Haven Metal Canopy Crib, Gold
---
1. All the Conveniences of Standard Baby Cribs.
Moms can enjoy all the advantages that a standard crib would offer. Drop down rails for easy access to your newborn; adjustable mattress support; and casters for mobility; these modern cribs boast them all. 
Tip: Usually all crib manufacturers follow the CPSC crib safety standards. However, as the end customer you must always check to see the certification by the Juvenile Products Manufacturers' Association (JPMA) on the final product.
2. Personalize your Iron Baby Crib.
These chic baby beds are available in an extensive range of finishes, designs and colors. Colors range from black, white, lavender, green, rose, bronze, gold, blue and many more.
This allows you to personalize your metal crib as per your chosen theme for the nursery. Since they follow the standard measurements, you can choose from the regular array of themed baby crib bedding.
You have an immense opportunity to indulge your creativity.
3. Many are Custom Made and Expensive.
These luxury cribs allow a high degree of customization. The very nature of the extensive selection and detailed work means that the crib you order will have to be made specifically for your baby.
As a result these metal cribs can be rather expensive in comparison to the standard cribs available in your local store. Also remember that custom made items are normally non-refundable.
4. Create a Family Heirloom.
---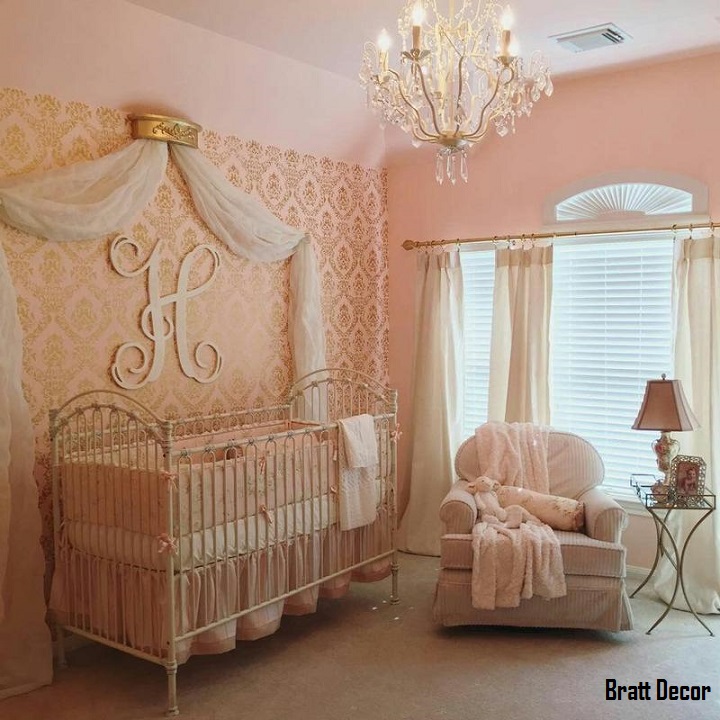 Venetian II Crib in Distressed White
---
Customized and personalized iron cribs are very durable and long-lasting. As such, they can often become priceless family heirlooms handed down the family line.
Now that you have decided on the iron baby crib that will frame your little bundle of joy, it's time to check out the nursery bedding.
Convertible Cribs - DO want a convertible crib? Why should you buy one? Why not?
Round Cribs - looking for an exotic look?
Portable Cribs - for those mobile moments.
---
Did you enjoy this article? Was it informative? Tell us in a comment below.
---
Want More Decor?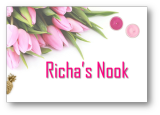 You can sign up for my free bi-monthly e-zine, Richa's Nook.
This is a great resource of ideas, information and a casual fun read to help you relax and unwind.
---