Hey mommy-to-be, get your Nursery ready before baby arrives.  

Click here

.                                                                   
Kids Bed Sheets - Colors and Designs
How To Choose Kids Bed Sheets - 7 Key Points
(We have included third party products with the goal to help you navigate the web easily so you can focus on what matters to you. Purchases made through links on this page may earn us a commission.)
Now why would you need to read a guide to buy bed sheets? I mean, you've been sleeping on one ever since you were born. All you need to do is go out and find the one that you like and that is that. Right?
Right! Sure, choosing bed sheets should be an easy task. There really is no need to go into the details of how it is made and why.
Normally, this is what we do…just walk into a store, browse around, see the one that we 'kind-of' like, check if it fits our budget and bingo…it's ours.
---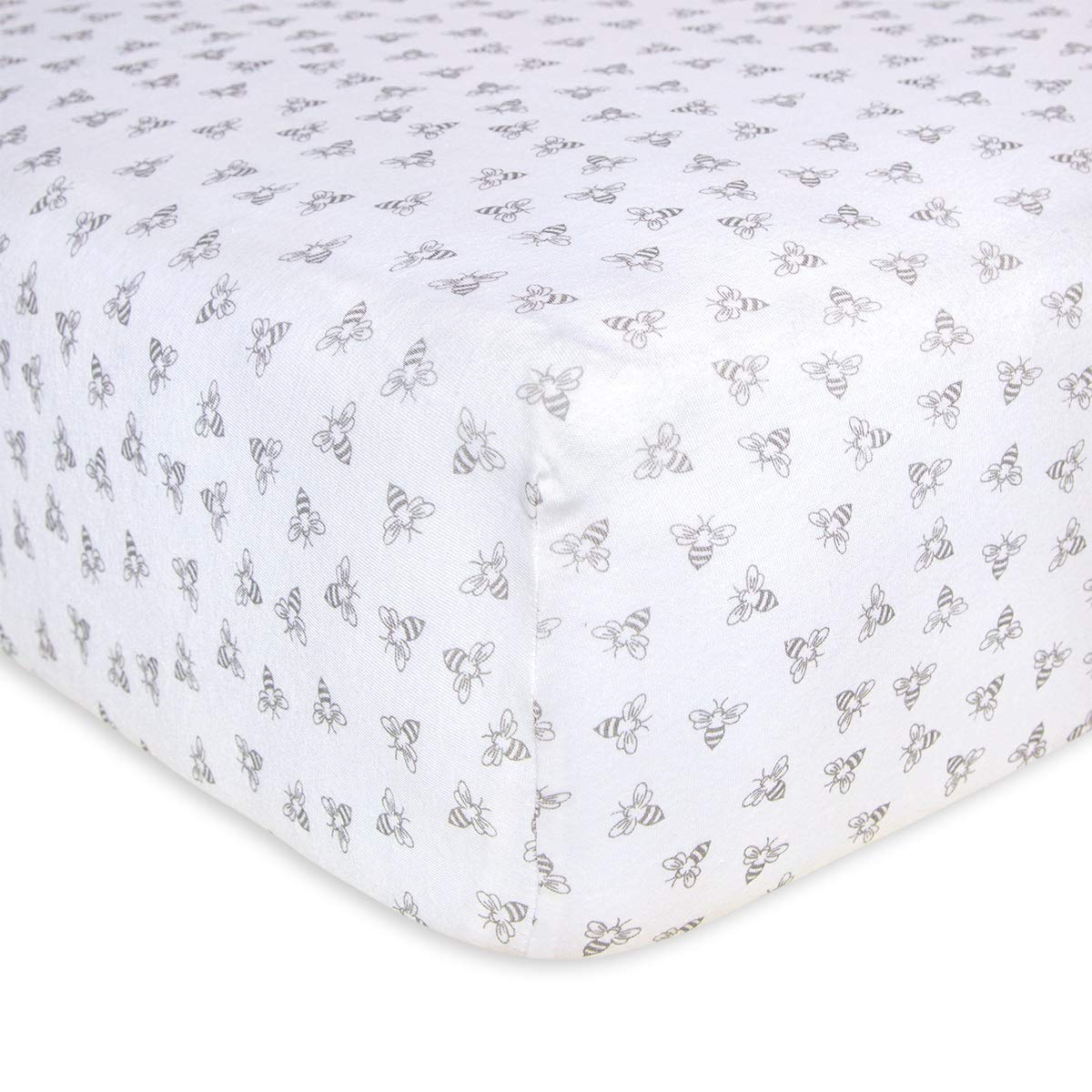 100% Organic Cotton Crib Sheet - Heather Grey Honeybee Print
---
But then everything changes when the baby arrives. When shopping for baby crib sheets someone might advise you to go for organic crib sheets. 
Kids bed sheets are available in so many colorful designs that you end up buying their favorite character of the month.
There are two things you need to be aware of 
Bed sheets last a very long time even as they go through a lot of wear and tear. Durability is an important aspect to consider.
They can instantly change the decor/theme of the room. They are an easy option for the changing moods of your child.
Okay we did say 'two things' - but having a lot of sheets makes a lot of sense. Especially if you are trying to end bed-wetting, you need to stock up on those toddler bed sheets.
1. What Does a Thread Count Tell Me?

---

J-pinno Cute Cartoon Rabbit Bunny Twin Sheet Set
---
It refers to the total threads running horizontally and vertically in one square inch of fabric. In simple terms, higher the thread count tighter the weave and softer the material. 
The thread count can range from 200 to over 1000. The average kids bed sheets are around 200 thread count and these are wonderful and long lasting.
300 to 400 range sheets are a little nicer and still affordable.
400 to 900 range sheets tend to be a little expensive and are obviously much softer.
1000 or more will ensure soft and smooth sheets, but since they use finer threads these sheets might be less durable.
2. Sateen or Percale Sheets

You hear mention of sateen or percale sheets. These refer to the weave of the fabric.
Weave creates the texture of the fabric and affects the look and feel of the sheets. It's like choosing between a matte finish and a glossy finish for your photos.
Percale sheets - woven closely in a kind of basket weave, they have no gloss, creating smooth-textured sheets. They tend to have fewer wrinkles.
Sateen sheets - woven with more fibers on the fabric surface, they have sheen similar to the look of satin sheets.

Satin sheets - woven of wool, cottons, acetate, polyester, silk or other materials, they are extremely smooth and sleek.
3. Cotton or Silk Sheets

The fabric of the kids bed sheets needs careful consideration, as this is what touches your child's skin. Cotton percale sheets are the most popular. It is soft on the skin and durable (can withstand repeated washing).
Although can stylize the room, it is not recommended as crib and toddler bed sheets. However silk sheets would be a great addition in a teen girl's room.
There are different types of cotton sheets – combed cotton, Egyptian cotton, pima cotton – choose based on the feel of the fabric. Keep an eye on your budget.
Flannel is actually a blend of cottons. Here the quality is in ounces of material per square yard of fabric instead of thread count.
Four ounces or more per square yard is considered good quality flannel. These are highly popular for their warmth and you will find a wide range of baby crib sheets.
---

Organic Cotton Bed Sheets Set - 500TC
---
Whether you obsess over the things your baby comes in contact with, or whether you are just an environmentally conscious person, organic cotton sheets are a good alternative to the regular ones.
Organic cotton sheets provide natural relief from allergies, MCS (multiple chemical sensitivities), skin problems; and may reduce the risk of SIDS.
The difference can be quite subtle ... just a nice and clean feel, with a softness in the sheets that grows even more comfortable with every wash. Most importantly it gives you the peace of mind that your child is in a safe and natural environment.
6. Solids vs Prints.

This is a simpler decision. If your comforter has a colorful print, keep the sheets solid colors taken from the comforter.

If the comforter is a solid color, get fancy sheets with whimsical prints…dinosaurs, flowers, stripes,sports or whatever your theme.
If the quilt has a simple central design with the rest of it solid, gingham check sheets might make an interesting match.
7. Stock up on kids bed sheets.

Childrens bed linens need constant change. Stains, marker spots, food crumbs…the kids rooms have a lot to stand up against.

Everything from the wall paint to the bed linen should be chosen bearing this in mind. Stock up on extra kids bed sheets. Keep them washed and ready for the next use.
This is especially required during the child's early days and those middle-of-the-night accidents.
Tip: The washable markers and paints are a parent's dreams come true. Always keep them handy…it will keep your child happier (no parents screaming) and your stress levels controlled (no screaming!!)
Kids bed sheets come in an amazing array of colors, patterns, fabrics and prints. They are not just beautiful decorative items, but functional too (not to mention washable many times over!!).
Now that you are ready and armed with the knowledge of the best sheets to look for; let us turn our attention to the decorative pillows section!
Return from Kids Bed Sheets to Kids Bedding
Return to Decorating Ideas Home Page
---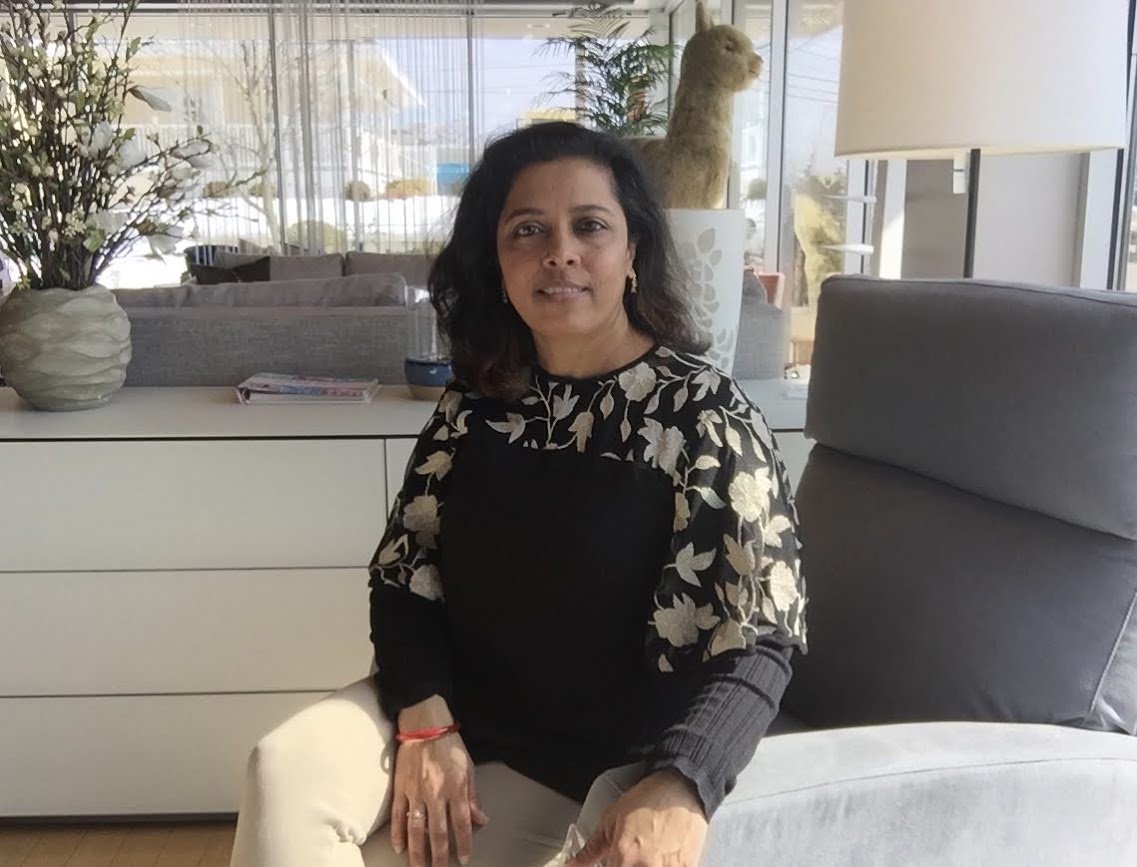 Hi, I am Richa and am super excited to see you here. I enjoy interior designing so much I went back to study it. Now armed with knowledge, passion and a vision to make 'happy homes', I hope this site will give you all the tools you need to make your kid's room happy too.   Read More...

---