Hey mommy-to-be, get your Nursery ready before baby arrives.  

Click here

.                                                                   
Funky Teen Bedding …Life in the Room
Your teen bedding could make your room pop or Fizzle

(We have included third party products with the goal to help you navigate the web easily so you can focus on what matters to you. Purchases made through links on this page may earn us a commission.)
Your little baby is now a teenager. Since you are both still under the same roof, it is safe to assume you have learnt a lot about patience. Once your teenager has decided his room needs a makeover, it is time to show off all that patience you have been practicing all these years.
The teen bedding sets is a great place to start the experience…after you have been through the basic steps (outlined in the Teen Room page). Today beddings come in a variety of colors, patterns, material and prices. How do you help your teen find his identity statement?
Let's check these tips:
---

ENJOHOS 3D Colorful Rose Cotton Bedding
---
1. Narrow Down the Color Scheme
Look around you in stores and online. There are so many bedding sets to choose from, the pleasure of redecorating could get lost in a sea of visual explosion.
Does your teenager have a specific color scheme in mind? That will infinitely help reduce the time and effort of finding the suitable bed ensembles for him.

2. Is There Any Other Way?
---

Ambesonne Guitar Duvet Cover Set
---
Sometimes your teen cannot decide on which colors he truly wants. No problem. Let's try it this way. Does he have a favorite hobby? A favorite music group or star? A favorite Sports team? These themes can easily convert into color schemes of the room.
Remember we are looking for teen bedding…they are easier and less expensive to replace once the fad is over. Tip: The wall colors must be picked to match the palest color in the bedding. This way if he later decides on a new look you need only change the bedding sets.
3. Find Reversible Comforters
Changing bed ensembles with changing fads does not fit your budget? Go for timeless themes. Florals, Stripes, Geometric Designs on comforters and solid colors for the sheets.
There are a number of reversible comforters that offer florals on one side and stripes on the other in the same color scheme. An easy change of look at no extra cost.

4. Opting for Bed In A Bag
To complete the transition from Tween to Teen, change the entire bedding ensemble. It is super easy with the Bed in a bag deals. These are 
inexpensive and offer color-coordinated or theme bound teen bedding including comforter, bed skirts, sham, sheets and pillow cases.

5. Decorative Pillows Jazz up the Space

misaya Bronzing Flannelette Home Pillowcase 18x18
Most teenagers have a preferred color that is too bold for the room. Try to find decorative pillows in that jazzy color to instantly cheer up the room and its inmate.
Simple accents in bold colors also make your teenager know you care about his preferences(and it doesn't overpower the room).

6. Divided We Share
Is your teen sharing room with a sibling? This is a perfect way of dividing the room and establishing territory. If they have different color choices or individual hobbies, the teen bedding can reflect that diversity and create a visual separation in the room.
If they both happen to like the same colors, there are still a number of patterns and prints to differentiate their spaces.

7. Best for Rented Apartments
This is one of the best, the least expensive and most portable way to instantly transform a drab rental apartment room into the funky teen room your young man desires and deserves.

8. Never Say NO!
Okay, so now I have your attention. Let me explain. If you started out right, you must have discussed the project details with your teenager. The first ground rule (mentioned in our page on Teen Room) is to Keep an Open Mind.
If you do not approve of the bedding sets your teenager has picked out or the theme he has outlined, do not say an instant NO! Allow him to express his desires. If his heart is set on it, and your dislike of it is a generation gap thing, let him have his way.
If it totally disagrees with your sensibilities, explain to him (in more relaxed surroundings) why it is not a good idea.
Tip: When suggesting your teenager against something, it is always a good idea to have alternative suggestions at hand for him to choose from…or at least to consider.

---

Intelligent Design Nadia Comforter Set
---
9. Teen Girls are from Venus…
Gender based individualities start appearing in the toddler stage and intensify as time goes by. Most teen bedding companies offer a large collection of colors and themes that are specifically aimed at Teen Girls or Teen Boys.
Most girls and boys are automatically drawn towards the designs and color mixes that have been pre-packaged for them. However, if your girl happens to like a 'boyish' theme or your teen boy picks colors that are not perceived to be for him…follow Tip 8.

10. Let's not forget the world around us.
Teenagers tend to be highly focused on themselves and the world as it relates to them. Talk to them about the environment. Make them aware of their responsibility towards it and their future. You could also point out that being eco-friendly is the latest trend, the cool thing to do. Now that should get their attention.
Decorating the teen room is challenging. Find the fun factor by shopping for cool teenager bedding sets. Since there are too many choices, you could both look for them separately. Download photos of favorites or note them down along with the name of the store where you saw it. Then sit down and review the selection together. Wouldn't that be a rare but wonderful treat?
Check out our Teen Girl Bedding Store and Teen Boy Bedding articles.

Return from Teen Bedding to Teen Rooms
Return to Decor Mom's Home Page
---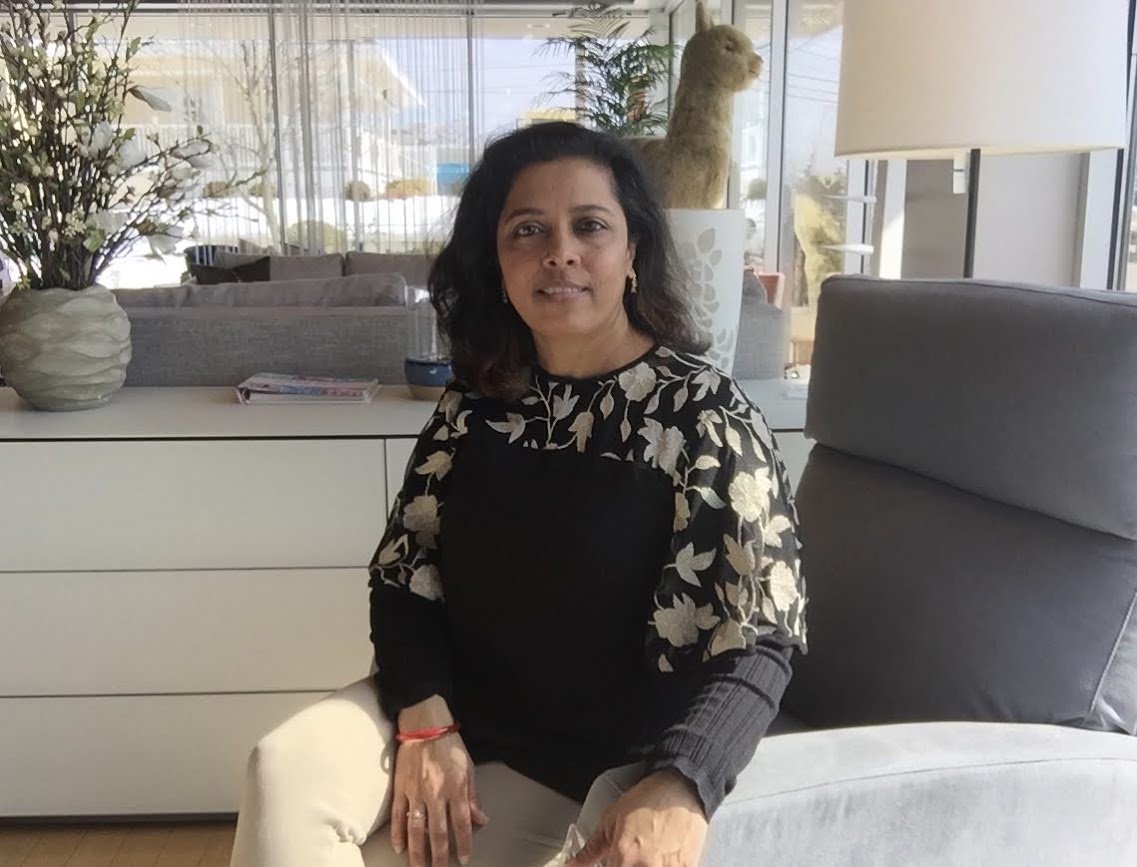 Hi, I am Richa and am super excited to see you here. I enjoy interior designing so much I went back to study it. Now armed with knowledge, passion and a vision to make 'happy homes', I hope this site will give you all the tools you need to make your kid's room happy too.   Read More...

---