Hey mommy-to-be, get your Nursery ready before baby arrives.  

Click here

.                                                                   
Fall Decorating Ideas - Autumn Colors
Fall Decorating Ideas Welcome Autumn Colors
(We have included third party products with the goal to help you navigate the web easily so you can focus on what matters to you. Purchases made through links on this page may earn us a commission.)
Shopping for seasonal candles, holiday centerpieces and wreaths? Yes, it's that time of the year when you fold up the patio furniture and start shaking out the mothballs from the winter gear.

Actually, you should probably also be looking for great deals on grills (and summer dresses) that you will only find now.

I do enjoy the thought of changing the décor of the house to salute the changing seasons. It doesn't have to be ostentatious or expensive.
Simple and subtle changes pull the eye so much more than over-the-top decorations, don't you agree?
Looking for Spring Decorating Ideas instead? Find them here.
Find Popular Halloween Costumes or Instructions for Homemade ones.
---
---
You can decorate a table, a room, the porch or all three.
Even a simple wreath on the front door invites the autumn splendor into your home.
Here are some simple tips.
1. Seasonal Decorating a la Carte
If you do not want to disturb the decor of your house, adding a few pieces at your dinner table could make the difference.
Add pine cones and candelabras on your mantel.
Simply add red and yellow candles and spread some fake leaves in autumn colors for a welcoming fall décor.
On an end table or hutch, turn a basket on its side and decorate with pumpkins, gourds and wheat stalks (the fake ones don't need to be tended).
2. Fall Decorating ideas Around the House
Small changes around the house can make a world of difference in your decor style. One of our favorite Fall decorating ideas is to update the cushions and the artwork in the living room.
Accent rugs or door mats in seasonal decorating themes are another way to welcome the new season.
What I like best about these fall decor options is that I don't have to spend a lot of money on them.
Once you buy a painting or a rug or an accent pillow, you can use and re-use them every year.

And because they come out of hibernation once a year for a few months only, they change the look of the house without looking too familiar.
Not that there is anything wrong with familiar. But you know how a simple change in the arrangement of furniture can also make the same room look fresh. And sometimes we do crave a new perspective.

3. Autumn Colors in the Porch and Yard
My absolute favorite pastime is to drive by different neighborhoods and see the fall decorations they have put up in their front yard or porch.
Not only are the sights a delight but they ring in the changing seasons so much more loudly. Bring forth the scarecrows, the baskets overflowing with apples (fake ones, of course) or pumpkins and corn; and wreaths hanging from the main door. Voila! You have a porch you can be oh-so-proud of.
---

Amish Wagon Decorative Indoor/Outdoor Garden Backyard Planter
---
If Fall is already here, can Halloween be far behind? Here is some fodder for your creative mind. Of course, Halloween decor is a whole concept on its own and requires its own page.
Now that you have decided how far you plan to stretch these fall decorating ideas to fit them into your home and your lifestyle, it is time to pick up the shopping bags (no plastic bags please) and the shopping list.
Let the Shopping Begin!
Go from Fall Decorating Ideas to Spring Decor
Return to Decor Mom's Home Page
---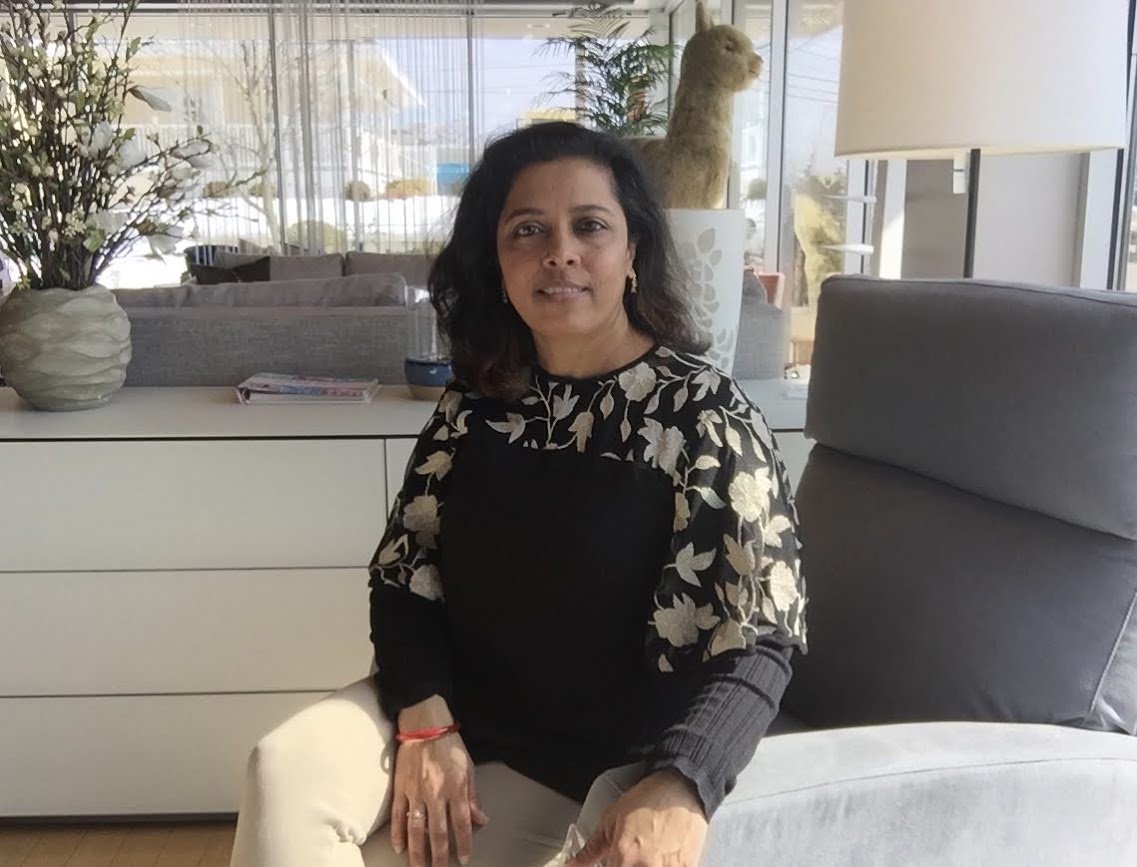 Hi, I am Richa and am super excited to see you here. I enjoy interior designing so much I went back to study it. Now armed with knowledge, passion and a vision to make 'happy homes', I hope this site will give you all the tools you need to make your kid's room happy too.   Read More...

---