Valentines Day Ideas - Crafts and Decorations
Valentines Day Ideas for Decorations, Crafts and Gifts

---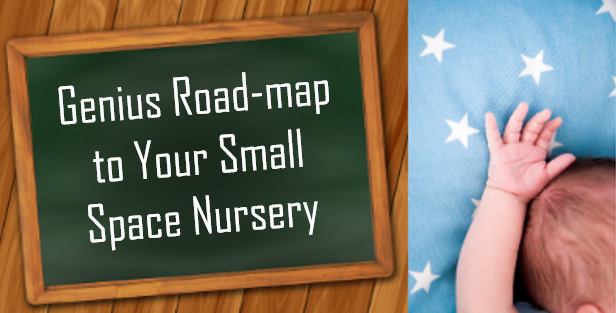 Sign Up For Your Gorgeous Baby Nursery
The 7-days-and-done FREE mini course that helps you find, design and decorate your Small Space Nursery is here!!
I am so excited to join you on a thrilling journey to a gorgeous baby nursery. Together we will design an amazing space for you and your baby to create many memorable moments in.
...the first 20 parents to sign up will be eligible to enter for a lucky draw. You could win a beautiful wooden name personalized for your baby!
---
What is Valentine's Day all about?
It is a day to celebrate LOVE. Not just the soul-mate kind of love, but just every kind of love you can think of. You love your partner, your children, your pet(s), your BFFs. You might even want to show some love towards your neighbors or colleagues...well, at least you can have peace, a truce of sorts.
It is an important day for the kids. Valentines Day teaches children to show their appreciation for their friends, teachers and family. They love creating all those Valentines Day Crafts and Cards and are so proud of their handiworks.

---

Love Wall Art
---
It is easy enough to present a store bought gift set...and of course, sometimes, that is what we secretly hope to get too! But when it comes to our children, you have to agree that even their scribbles and squiggles bring more joy than any expensive gift.

A bell is no bell 'til you ring it,
A song is no song 'til you sing it,
And love in your heart
Wasn't put there to stay -
Love isn't love
'Til you give it away.
~Oscar Hammerstein, Sound of Music, "You Are Sixteen (Reprise)"
Valentines Day Ideas - Crafts for Kids
Even if you are not a hands-on type of person, there are some very effortless ways to give the simplest of gifts a personal touch. Spend some quality time with your young ones and help them fashion amazing Valentines Day Crafts and Decorations for a day you will all remember forever.

1. Valentine Day Cards
The theme of Valentines Day is simple – Love, Heart, Peace. Easy symbols for children to re-create.
Download our simple Valentine's Day Cards for Classmates, print and use.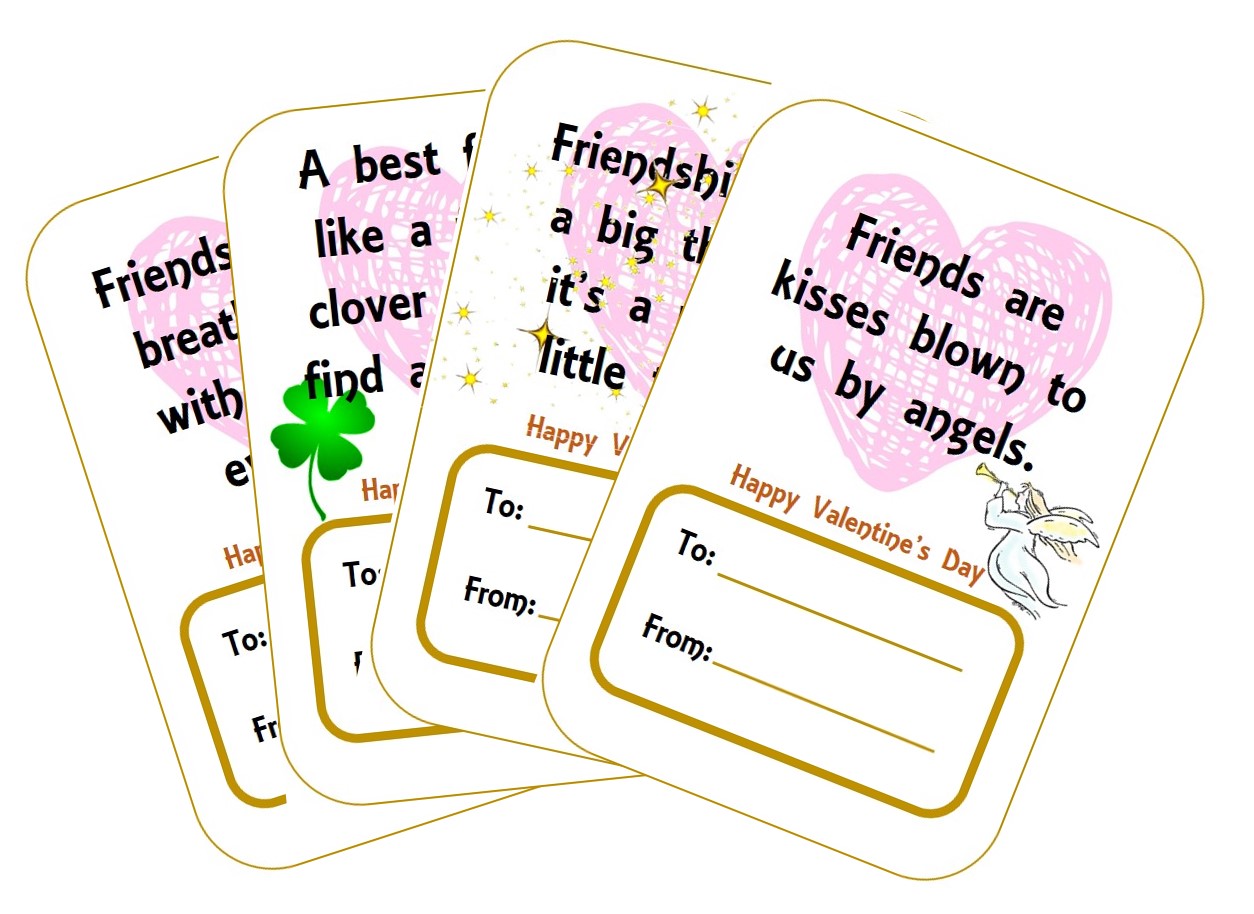 Happy Valentine's Day
If you have toddlers, you can cut out the letters or symbols for them and let them glue these onto pre-cut cards. Whether they decide to put one heart or cover the entire card with them, you just cannot go wrong with it, can you?

For older kids, show them the template and let them cut and paste on their own. Once again, even if they scatter the letters L O V E in some other order, the receiver will still get the message. 

Try not to control the design of the card. Let your children explore their own creativity.
To send out to your colleagues and friends, a professionally designed yet personalized photo card works best.
2. Personalized Candies
A big favorite among children is to attach candies along with any cards they give. You don't have to go out of your way to buy special heart shaped candies. Some easy Valentines day ideas for sprucing up the look of your candies are

Cut heart shapes on card stock or construction paper. Using the lollipop as the stem, you can create flowers or a heart shaped backdrop. This jazzes up the mundane lollipop.
For chocolates and other candies, you can use valentine day gift wrap paper to wrap them in...a heart shaped sticker stuck over it serves the purpose as well.
Tip: If you want to enjoy the day without candies, here are some healthy snack ideas that are sure to seal the love.
3. Jewelry boxes
Walk into a craft store for some easy, inexpensive and awesome Valentines Day Ideas that will blow everyone away.

Small heart shaped jewelry boxes, wooden photo frames, chenille stems, paint, glitter and glue. Put them all together, add your creativity...and you have tons of Valentine Day Decorations and Gifts ready to go.
Tissue paper flowers, Wax paper hearts, foam roses…there is no end to how you can creatively celebrate Valentine's Day without taxing your dollars!
4. Valentines Day Hat
A cardboard paper cut to exact proportion of your childs head creates an instant hat. All you need to add are some glittering heart jewels, foam cut-outs and really anything you want...to give it the special look.

We found some amazing diy Valentines Day ideas at Danielles Place. I plan to try out her 'Lets Stick Together' Folding Craft Stick Valentine Card this year.
Valentines Day Gifts
Gifts are a part of the celebrations, so make sure you have the right one. Here are some of our Valentine's Day ideas for gifts you may like.
Valentine's Day Ideas - Plan a Party
Whether you are planning a friendly get together or a cozy twosome this year; jazz up the occasion with Valentines Day Decorations and Decor items.
To best celebrate Valentines Day you need to create a fabulous atmosphere. Here are some neat ideas to make sure 'Love Is In the Air'...
If you have a color theme such as a black-white-red party, create the party invite in the same colors. 
Or go all out! How about putting your party details inside a red heart balloon. They will have to burst the balloon to get to the message...and the message could read - 'My heart is bursting with joy...come over and celebrate Valentine Day with us'.
The Valentines Day Decorations have to match the theme. You can have a masquerade. Ask everyone to come in costume, but each character should have a love story to tell.
Have fun games such as 'Charades' where you have to act out movies or phrases - you can have them related to love (or not, if that becomes too mushy).
Enjoy dance games such as the 'Paper Dance' where each couple has to dance on a piece of paper...and everytime the music stops, you fold the paper and dance again. See who can carry it through to the end!
Creating magic is in our hands,all we need to do is spend a little amount of time exploring our potential. We hope these Valentines Day Ideas have inspired you to have a Very Special Valentines Day this year!
Return from Valentines Day Ideas to Gift Ideas Page 
Return  to Decor Mom's Home Page
---
Did you enjoy this article? Was it informative? Tell us in a comment below.
---
Want More Decor?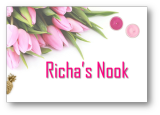 You can sign up for my free bi-monthly e-zine, Richa's Nook.
This is a great resource of ideas, information and a casual fun read to help you relax and unwind.
---