Hey mommy-to-be, get your Nursery ready before baby arrives.  

Click here

.                                                                   
Girls Bedroom Ideas - Shared Spaces
Follow These Girls Bedroom Ideas for Shared Bedrooms
(We have included third party products with the goal to help you navigate the web easily so you can focus on what matters to you. Purchases made through links on this page may earn us a commission.)
Are you suffering from the two-girls-one-bedroom syndrome? Yeah. It is a common issue though perhaps less controversial than boy and girl sharing a room.
---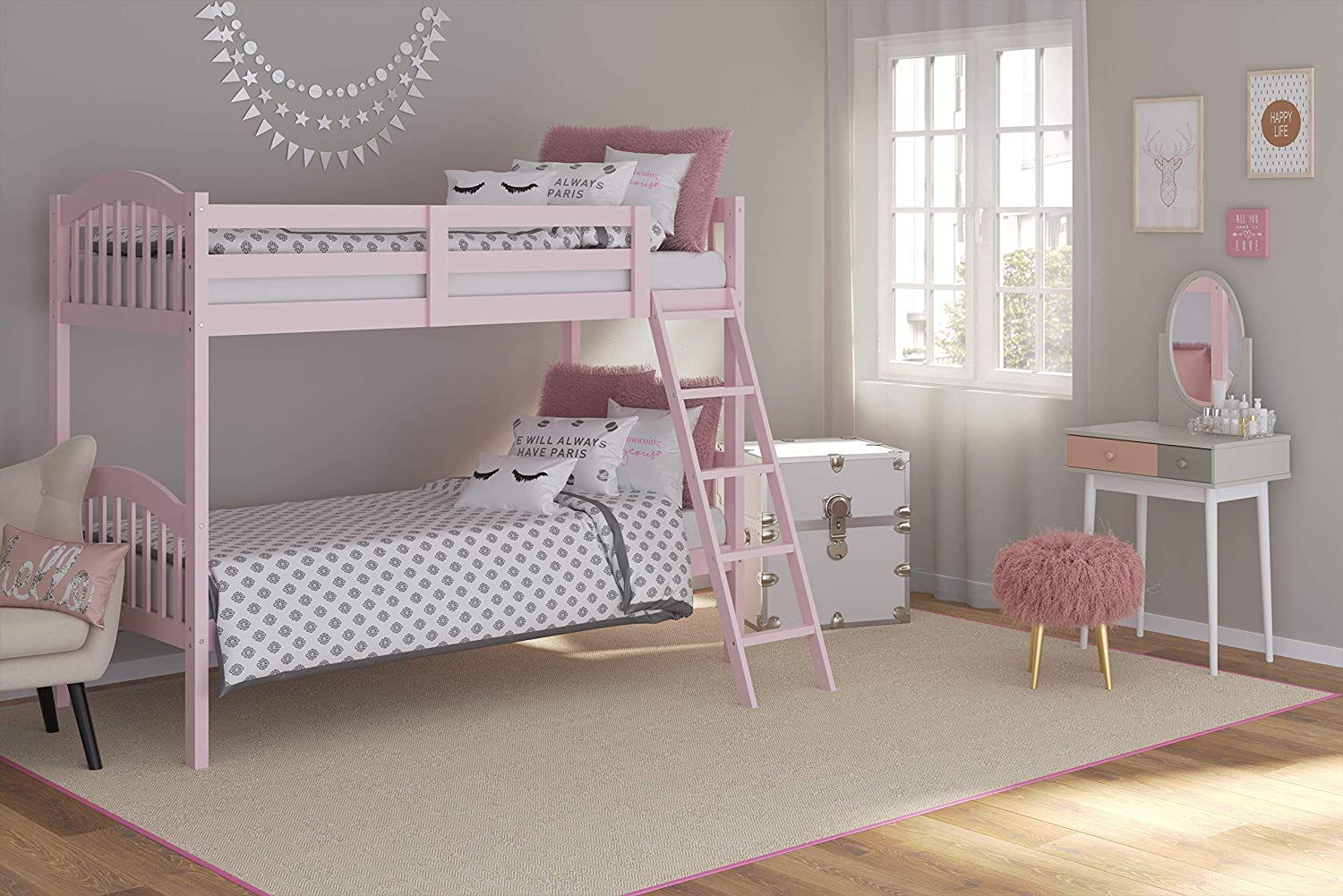 Pink Twin Bunk Beds for Kids with Ladder and Safety Rail
---
Growing up with a sister myself (and only a 1 year difference between us), I was actually grateful to be sharing my bedroom. I was not scared of the dark. No, that does not even come close to describing it. I was petrified. In the deep of night, I needed a human touch before I could fall asleep.
But as we entered our teens, she insisted on her own room. She wanted to study late in the night, while I was an early sleeper. The benefit of this new arrangement was that I finally HAD to get over my fears.
So I am all in favor of a shared girls room. Decorating shared girls rooms may not be a breeze, but it can be done and it can be fun too. Buy matching girls beds. There are so many beautiful childrens beds available today. But more importantly, you can create your own unique look.
---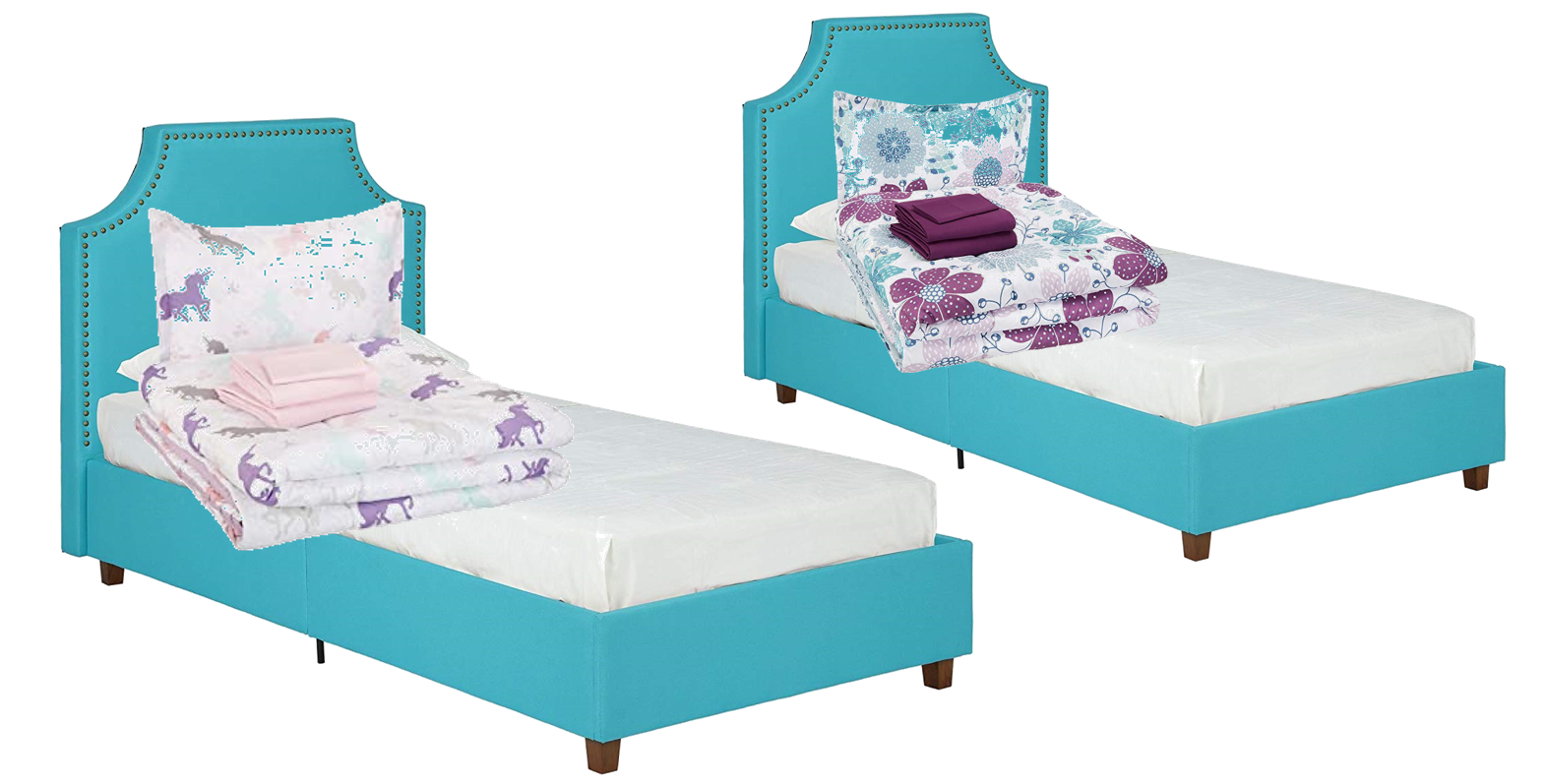 Similar Beds Different Beddings
---
If you already have twin beds or if you picked up two different looking beds from say craigslist, you can still achieve the same effect by painting them the same color – lavender, pink, blue…whatever color scheme you decide on.
Even easier (on your time, budget and the aesthetic eye), buy similar headboards. When you have matching beds, contrasting comforters will look perfect.
Above, we have given them the same beautiful teal upholstered bed with beddings in different shades of the same color scheme - Soft Purple Unicorns and Deep Purple Flowers.
Both kids being girls might not create much friction in the color scheme. Somehow we are wired such that girls really do love all things girly (most of the time). At the same time, we have to remember that they are each a unique personality and you will want that to shine through in their personal spaces.
Once you have reached a consensus of the color scheme, you are ready to pick out the comforters for the girls beds. You could go the other way and choose comforters and then pull the colors together from them too.
You can find some truly gorgeous girls bedding comforters online these days.

---

Luxury Princess Bed Canopy
---
An important lesson to learn from sharing bedrooms is that of respecting each other's privacy. Not easy to do in a tiny room. There are some great girls bedroom ideas that can help. Hang separate canopies from each bed. The sheer lace adds glamour to the room giving a feeling of privacy too.

Creating a nook is another aspect you can add to the girls bedroom design. If space is limited, you can tell them that this is a private spot for them whenever they feel the need to be left alone. The other person cannot disturb while one sits there.
In a large room, put 2 dressers and 2 desks to separate their spaces easily. In smaller spaces, you need more girls bedroom ideas. Keeping 1 dresser works provided you give them separate drawers of their own.
One large desk with 2 chairs or lap desks will help them study together without disturbing the other. A family room also works well for a separate zone for study. Let the storage space go vertical with shelves and hooks, to give them more play space on the floor.

The wall art prints you decide to display can be the one area to let their personality shine through. If one girl likes horses while the other is into ballet, you can find gorgeous wall art and decor to show off their personal interests. Add monogrammed letters over each bed.

Accent pillows are another area to show off your hobbies. If one is interested in Pink Hearts while the other might prefer Blue Flowers.
Sharing a room at a young age is a great way to create a closer sibling bond and to help your kids learn necessary social skills of accommodation and conflict resolution. These shared girls bedroom ideas are here to make the experience sweeter.
Of course, my sister and I still fight about the most obscure issues and we still need a third person to intervene, but then who else could we fight with like this and still be secure in each others love?
Return from Girls Bedroom Ideas to Shared Bedrooms
Return to Decorating Ideas Home Page
---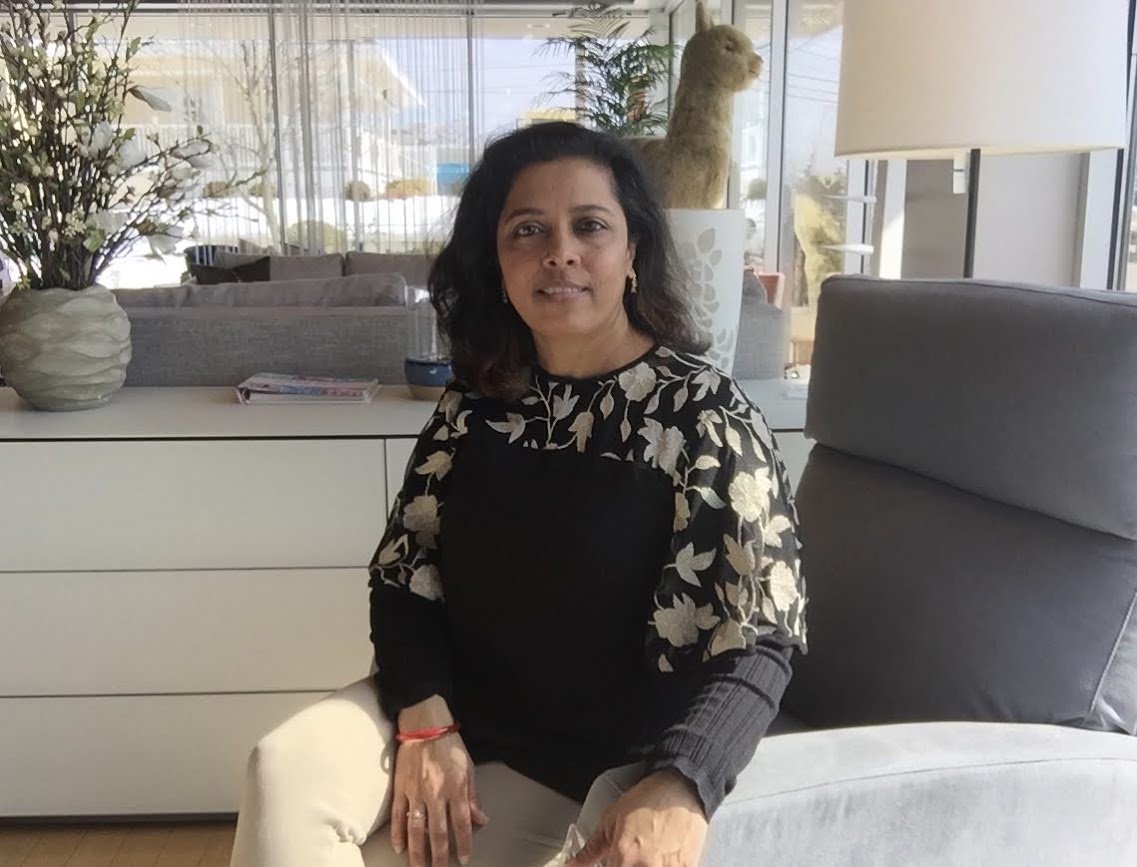 Hi, I am Richa and am super excited to see you here. I enjoy interior designing so much I went back to study it. Now armed with knowledge, passion and a vision to make 'happy homes', I hope this site will give you all the tools you need to make your kid's room happy too.   Read More...

---