Hey mommy-to-be, get your Nursery ready before baby arrives.  

Click here

.                                                                   

Kids Bathroom Designs should be fun and practical. But most importantly, they need to be SAFE.
Oooh, Bathrooms! Those tiny spaces that can have a big impact.
We have boiled down the kids bathroom designs elements into a 9 point checklist. 

Last updated: March 11, 2021
(We have included third party products with the goal to help you navigate the web easily so you can focus on what matters to you. Purchases made through links on this page may earn us a commission.)
When my kids decide to take a bubble bath, the first thing I do is remove the bath rug!
No matter if you have a shower curtain or not, they are going to splash and the floor is going to be flooded. 

All bubble baths are restricted to days when I know I can spare the extra time to clean up after them!
---
---
Here is our 9-Point Checklist to pay attention to when doing your bathroom designs.
1. Kids Bathroom Designs - Kid size
If you have the luxury of decorating the bathroom just for kids, you could indulge in kid-size bath fixtures. Do away with step stools and plastic add-on toilet seats.

You will have to be prepared for changing the fixtures as the kids grow up. A cost effective method is to use conventional plumbing which can continue in the room even with the grown up size sink and tub.
Tip: Remember, toddlers love to exert their independence. Kid size fixtures and fittings allow them this freedom. Lower the light switch as well, to a height they can reach.
2. Use the Bedroom Logic
As in the bedroom, bathroom designs should follow the logic of neutral colors for the costly fixtures. You can establish the theme through less expensive and easily replaceable items such as shower curtains, bath rugs, wall borders, toothbrush holders and other accessories.

Just to remind you once again…do not over-decorate the bathroom. For a flower theme, add butterflies and ladybugs to enhance the outdoor spring look. For the ocean theme, a giant smiling octopus on one wall breaks the monotony of fishes and seashells.
Tip: If you are adding actual seashells or any such accessories, go for big size ones, so your toddler cannot put it in his mouth. It is best to avoid such items that can be swallowed or broken. Showcase the bathroom designs through artwork and wall decals instead.
Here is an amazing array of Bathroom Wall Decor for you to choose from today.
3. Bright Colors Bathroom Designs
Normally we would avoid bright colors on the walls for bedrooms. But the  kids bathroom need not have the same restrictions. Time spent in the bathroom is considerably less.
---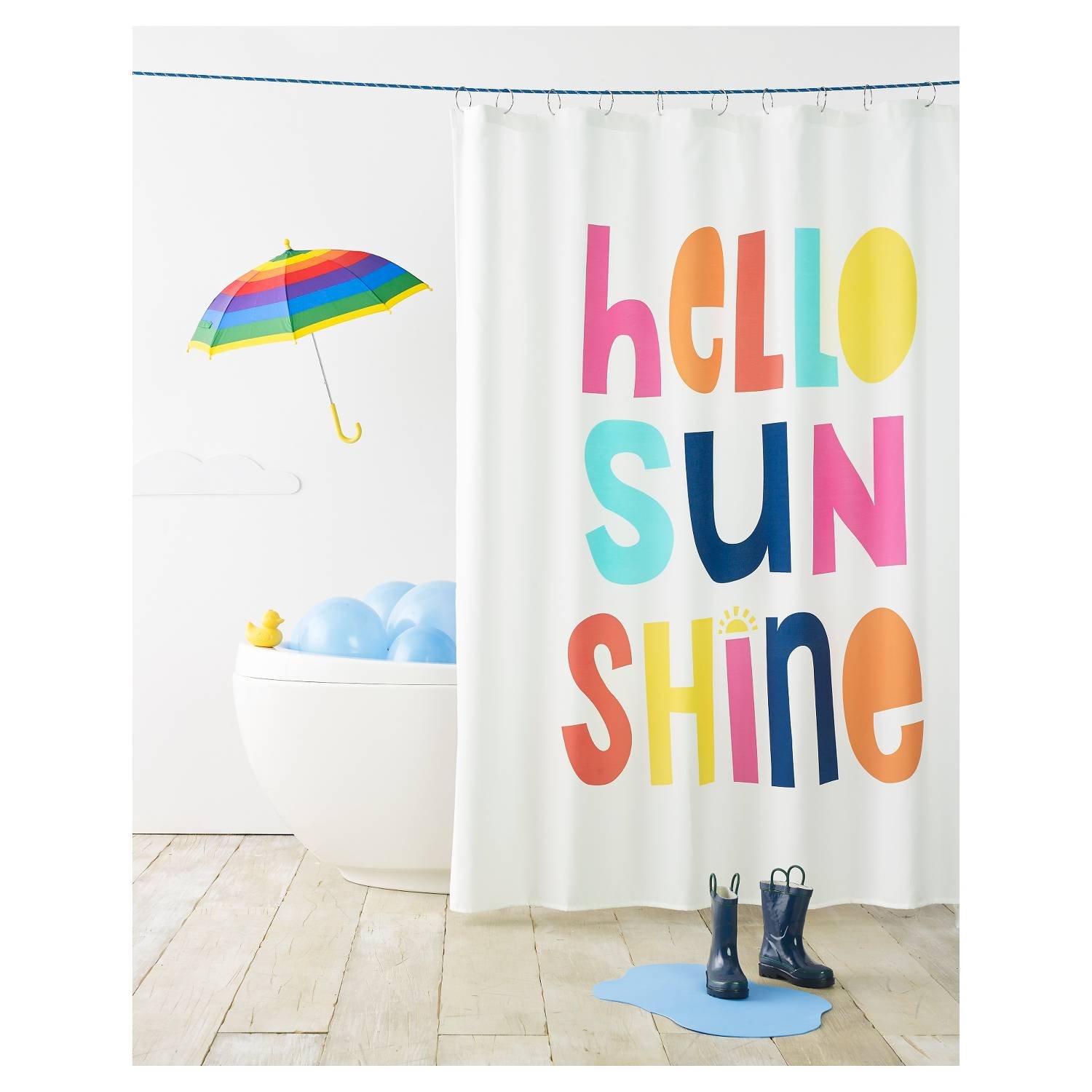 Hello Sunshine Shower Curtain
---
Also a bright color to greet the kids in the morning as they brush their teeth might give them the right start to the day. Bathroom designs will be more dramatic if the colors are cheerful.
Replace vanity doors and drawer knobs with ones that match the color scheme or theme (think starfish, sea animals etc) to give the room the fun factor. Since the bathroom walls take up hardly any area, changing the paint color, once your kid is bored with it, is a snap.
Tip: Consider using Chalkboard paint on one wall of the bathroom. Your kids (or you) can create new bathroom designs (in keeping with the theme) when he gets bored of the existing one.
4. Spruce Up the Tiles
The bathroom is only half walls, with the rest of it either tiled or mirrored. Spruce up those boring tiles by either using stick-on accents or adding stencil designs to make bath-time a lather of fun.

Repeat the color and design in several spots around the room. You could also personalize with the names of the kids spelled in fancy ways.
Tip: There are bath-time markers available in market. Your child can produce instant art by drawing on the tiles as he bathes. This is a neat way to display his artwork and create a new look…everyday!
5. Budget Friendly Kids Bathroom
There are just so many bathroom accessories in such charming themes; you might be tempted to buy the whole lot. As with the bedroom, first chalk out your budget. Here are some cool bathroom designs that will lend a theme without emptying your pocket.

Add

wall border

around the top of the wall and a matching bath mat. The theme will instantly stand out throughout the bathroom.

A

Shower Curtain

takes up about as much space as a wall and instantly brings out the theme. A matching toothbrush holder and waste basket can help tie in the rest of the room.

If the bathroom boasts a window, adding the shower curtain as a window 

treatment

(cut to size, of course), carries the theme to this wall. Color coordinated or themed bath towels will further enhance the look.
6. Bathroom Safety Issues
Keep these points in mind when finalizing the bathroom designs.

Do not leave your child unattended in the 

bathtub

 for even one moment.

Use anti-slip mats in the bathtub and anti-slip bath rugs.

Cover all power outlets.

Do not keep any small accessories that can cause a choking hazard.

Do not use granite or smooth tile on the bathroom floor.

Keep cleaners and other chemicals out of their bathroom. If they have to be there, ensure you put a child-proof lock on the cabinet.

Set your hot water heater to a comfortable temperature to avoid scalding.
Whenever we are dealing with kids, their safety has to be our number one priority. Disasters do not knock before they come; they simply knock you off your feet.

7. Eco Friendly Kids and Teen Bathroom
---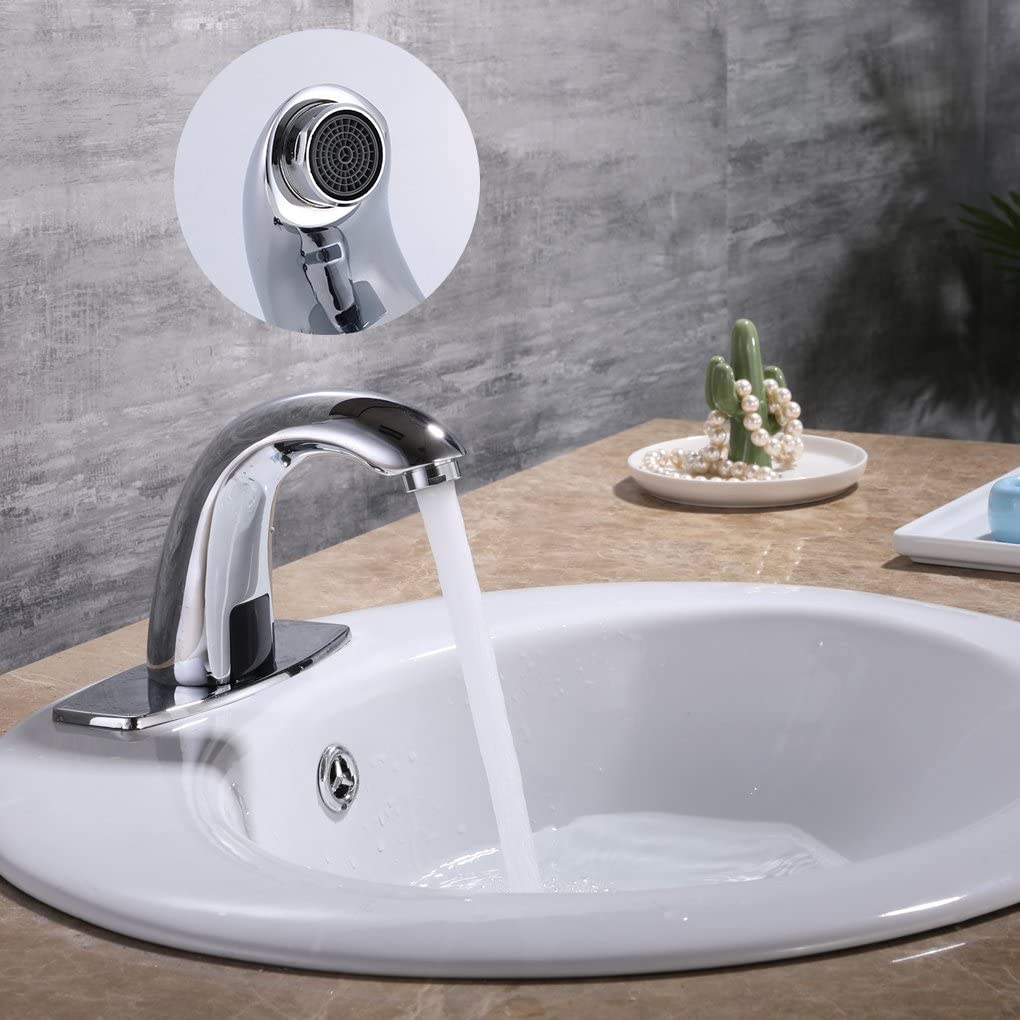 Motion sensor faucets help reduce water wastage.
---
Want to do your bit for the environment. Here is how you can help. 

* Natural Light – include skylights or large windows in your bathroom design to reduce the use of electricity.
* Electric Light – for the inevitable use of

electric lights

, opt for low voltage led lighting. Better still, a motion sensor light will eliminate the stress of getting the kids to switch off after use.
* Solar hot water heater – install a solar heater to help heat your water and lower your electricity bills.
* Faucets - Conserve water by using automated motion sensor faucets…especially useful while the kids are brushing their teeth!
* Showers - Water saving shower heads can also reduce the use of water significantly.
* Water saving toilets – Install a dual flush toilet or a pressurized toilet to help lower your water bills considerably.
* Recycled building materials – using recycled materials for vanities and tiles also allows you to contribute towards saving the environment.
8. Tons of Storage Space
---

Remember to add storage
---
The storage space is an oft neglected aspect of bathroom decorating. You must organize the cabinets and open shelves to provide for items such as toilet rolls, cleaners, extra towels.

For babies and small kids, additional space is taken up by bath toys, creams and soaps. As the kids grow, so do their skin care needs. For older kids and teens, adequate storage for the various types of creams, shampoos, hair dryer, make-up kits etc is a welcome addition.
A clothes hamper can neatly hide the pile of dirty laundry. These basic ideas help the kids stay organized and the bathroom looking tidy.
Whether you decide to go for simple bathroom designs or over-the-top ones, this is one sure way to create a unique space your kids will definitely enjoy.
9. Sharing Bathroom Space - Siblings / Guests
In several homes, the kids bathroom also serves as the guest bathroom.

Are you torn between decorating with child oriented bathroom designs or a more elegant one that matches the rest of your décor? You have 3 options:
a. Go with the child theme. Your first priority is your child. Giving the room his definite stamp will put a glow in his heart. Besides, a fun kid theme does brighten up the small space and appeals to the child in all of us.

b. Opt for a neutral theme. Bathroom designs and themes such as flowers, ocean, beach etc. reach across all ages and can be designed to appeal to kids as well as grown-ups.
c. Keep a separate set. If you are a perfectionist and will not settle for a compromise, keep a separate set of accessories to be used when there are guests in the house. Remember to keep a step stool to make the sink accessible to your little one.
Return from Kids Bathroom Designs to Decor Mom's Home Page
---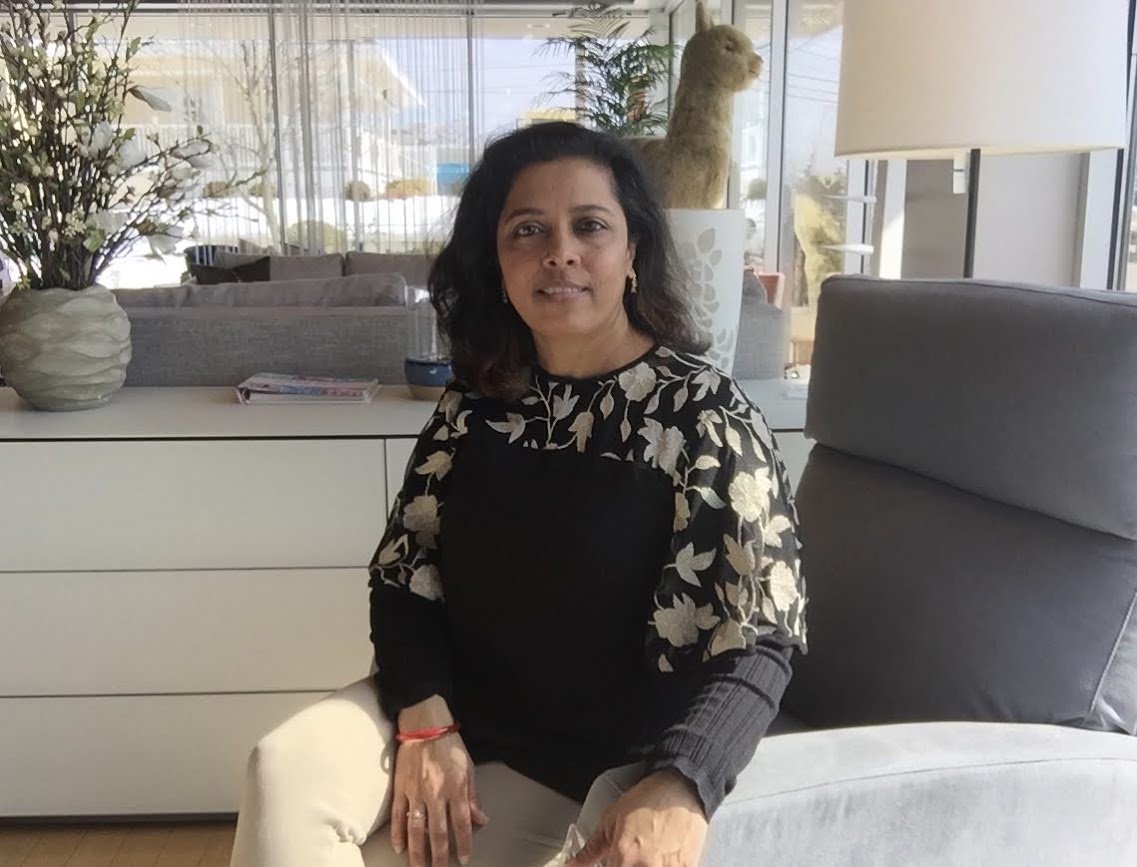 Hi, I am Richa and am super excited to see you here. I enjoy interior designing so much I went back to study it. Now armed with knowledge, passion and a vision to make 'happy homes', I hope this site will give you all the tools you need to make your kid's room happy too.   Read More...

---