Hey mommy-to-be, get your Nursery ready before baby arrives.  

Click here

.                                                                   
Kid Bedrooms 
- To Theme or Not?
Are Kid Bedrooms Themes Worth the Money and Effort?
(We have included third party products with the goal to help you navigate the web easily so you can focus on what matters to you. Purchases made through links on this page may earn us a commission.)
From kid rugs to painting murals for kids rooms, doing up the rooms in fun themes can be a rather expensive proposition.
Should you opt for that adorable race car bed? How about hiring an artist to paint the murals in the room? And your teenager just has to have that Harry Potter Snitch Table Lamp in his room.
You are bombarded with colors and patterns that manufacturers insist stimulate your child's development.
---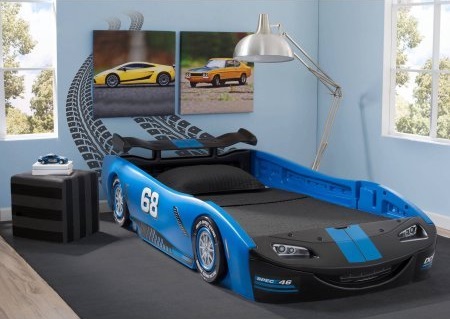 Delta Children Turbo Race Car Twin Bed -Blue
---
The focus in these days of tough economic crisis is to go for rooms that grow with your kids…and which can be easily transitioned into guest rooms once your teenager leaves the nest.
Yet, you want your kids to have those fun kid bedrooms themes which so define the sparkle and vivacity they bring into your life.
So how do you find the right balance? Where do you draw the line?
Turn the pages of a decorating magazine or book and you come face to face with those perfectly endearing kid bedrooms. Don't you secretly wish you could have this for your child?
Take a sneak peek on HGTV or Houzz.com and marvel at the effortless way in which the designers create beautiful kids bedroom themes with a snap of their fingers.
---
---
We believe your kids deserve a room that reflects their interests, is cheerful and shows their personality. The good news is...you do NOT need to spend a great deal of money to achieve this. 
All you need is a dash of out-of-the-box thinking, a sprinkle of effort and perhaps several cans of paint (!)
1. Keep the 'Dream Folder' Handy.
Do you remember the Basics of Decorating? Yes, the 'dream folder' is the most important part of your entire decorating project.
Note all the kid bedrooms themes that appeal to your child. This will help you understand where your focus needs to be. This goes hand in hand with the budget of course.
A well thought out list of must-haves and want-to-haves makes it easier to draw the line when you finally go shopping.
2. Kid Bedrooms Furniture - Mix in the Fun
We all unanimously agree that furniture takes out a big chunk of your budget. It should therefore be the longest lasting too. Does this mean that you have to go in for simple designs and sober looks? Not necessarily.
A few fun pieces – You could keep the bed and dresser simple...and add a captivating bookcase or a sleeper chair (for sleepovers) to create the charm in the kid bedrooms. A beautiful vanity in the girl bedroom will cheer up the room.


Stick the Fun in – If the bed, dresser and closet seem too simple, invest in wall decals. There are some awesome designs available today that can be adhered to more than just the walls. Enliven the boring furniture with some fun accents. They are easy to remove once your child moves on to the next interest.


Headboards to turn heads – Invest in good, sturdy, long lasting pieces of furniture. Add a special headboard and turn it into the focal point of the room. Since these are not so expensive, changing them after a couple of years is not such heartburn. 
3. Kid Murals are the Best
Many people have reservations about painting murals for the kids rooms. But would you not agree that they just give the kid bedrooms themes a giant stamp of approval?
Hey, you can easily paint over it once the theme changes. After all, don't all decorators tell you that a can of paint is the easiest and least expensive way to change the look of a room? I mean, even if you put a neutral paint on the walls, what if your kid now insists on another color? You would have to repaint it anyways!
Or you could always stick on a wall mural instead. Yes, there is always an easy way out. (Peel and stick murals and decals are not too heavy on your pocket either.)
4. Involve your Kids Toys
Believe it or not, this is the most obvious and yet most neglected easy way to decorate the kid bedrooms. Don't you naturally buy toys related to what your child likes? Whether it be trucks and airplanes, dinosaurs, Barbie dolls or Hello Kitty, we tend to pile up the toys that our kids enjoy.
They are already strewn all over the room; why not weave them into the kid bedrooms themes as well. Invest in wall shelves and other display techniques and put the toys up. A perfect way to store, display and add to the theme of the room!
Do you have unique ideas of your own and would like to share it with our readers? This is where you can add your voice and join our community.
Creating a theme is not so difficult and need not hurt your pocket. Kids bedding, fun kid rugs, even his name spelled with colorful wooden letters; a few simple ideas can go a long way towards creating fun kids bedroom themes. Give your child a special room that he will treasure forever in his memories. All you need is a motivation. And this is where you will get it...by the truckload.
Return from Kid Bedrooms Themes to How to Theme
Return to Decorating Ideas Home Page
---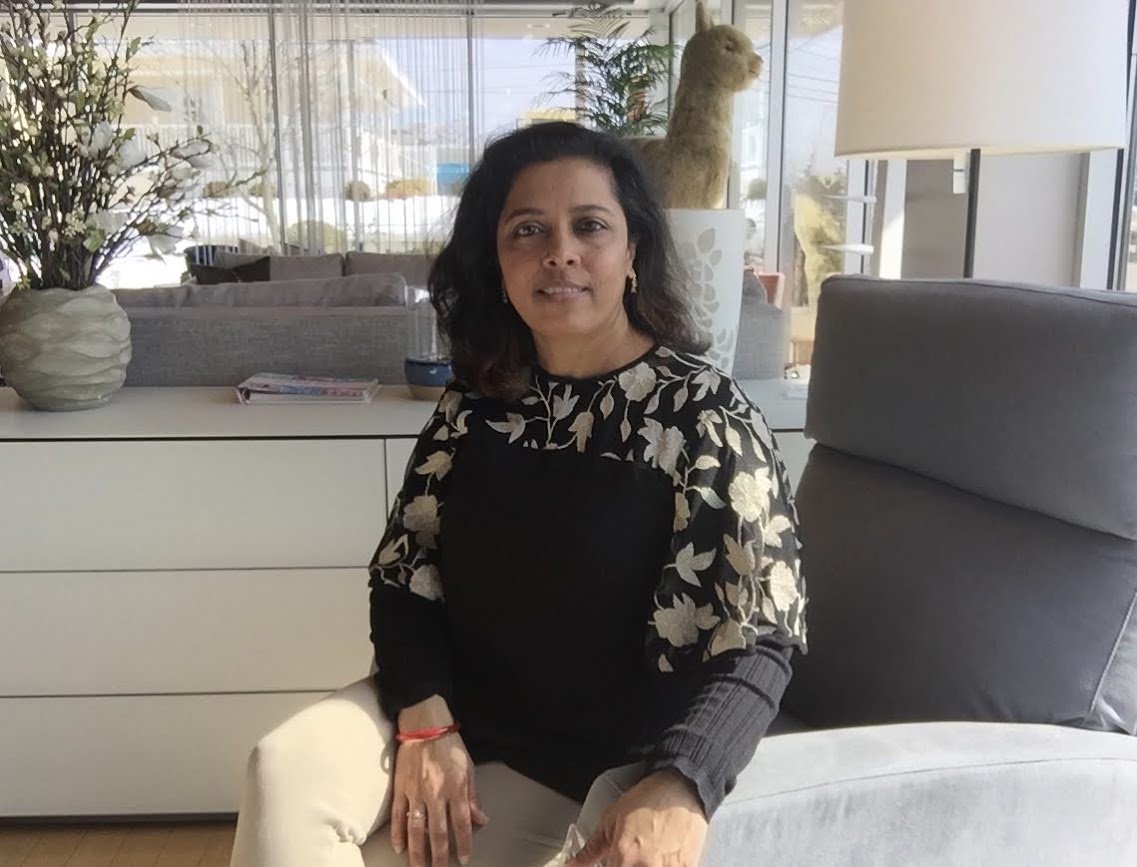 Hi, I am Richa and am super excited to see you here. I enjoy interior designing so much I went back to study it. Now armed with knowledge, passion and a vision to make 'happy homes', I hope this site will give you all the tools you need to make your kid's room happy too.   Read More...

---