Hey mommy-to-be, get your Nursery ready before baby arrives.  

Click here

.                                                                   
Kids Room Themes - Toddler/Baby Share Room
Kids Room Themes to help toddler/baby share a room

(We have included third party products with the goal to help you navigate the web easily so you can focus on what matters to you. Purchases made through links on this page may earn us a commission.)
Coordinating the baby room décor and kids furniture and other accessories in one room while providing personal space to each child is a challenge.
Especially so when the older child is still too young to be left on his/her own.
But get these aspects right and you have a room that is fun; where your kids will love to spend time; and allow their imagination to grow.
Making the Room Safe for Both Toddler and Baby

Creating a Fun Environment that Toddler and Baby Would Enjoy

Solving Conflicts through Huge Doses of Patience
---
Creating a Fun Environment that Toddler and Baby Would Enjoy
Understand that the toddler has been used to being the center of attention. The new baby will never know what it means to be the only kid. To get your toddler to share a room with the baby, why not have kids room themes that are a lot of fun to be in?

---

Delta Children Interactive Wood Toddler Bed, Disney Minnie Mouse
---
1. Other New Furniture Pieces
You have all the pieces of the nursery already, you just need to add a few items of kids furniture for your toddler.
Also, the baby doesn't care but your toddler does - so get her excited about getting a new big sister bed. This will also make her feel special and not left out as you go shopping for the new baby.
A table and chair set is perfect for her at this stage - a place for her to do art and craft and play with other toys.

2. Copy Cat Baby
The baby will try to copy and do the same things his older sibling does, as soon as he can start. When buying any new toys or furniture for the toddler, don't just think of whether he will be safe with it, also consider if a wobbly baby would be safe too.
For example, if you plan to buy a Lego Box for your toddler, look for those that are appropriate for ages 1-4 instead of going for something for ages 3-4.
You cannot be careful enough with these precious imps. All kids room themes should be created with this aspect in mind.

3. Fun Personal Space
As we have already outlined in our page on Shared Bedrooms, each child must have some personal space defined as his own. This should start from the very beginning.
Fun area rugs create a visual border of personal space. Do remember, however, that most kids at this age (even after you have discussed and bought what they wanted) will be interested in the other child's things. Consider this as a positive way to start the sharing process. They must understand that although something is theirs, they must share it.
Fun patterns on the wall are another way to make your toddler realize that he DOES have his own space and that you are taking his wishes into consideration.
Letters on the wall with the names of each of the child will give each a sense of importance.
4. Kids Room Themes in Shared Spaces
You can still have kids room themes in the room. Keep all the elements as discussed in girl nurseries or boy nurseries when designing the baby's room décor.
Similarly stick to the points discussed under toddler room for his side of the room. Integrate the two sides with colors, patterns or themes.
For a boy and girl shared room: themes such as Tinkerbell and PeterPan; Ariel and Nemo; Princess and Prince; Mermaid and Pirate; Butterflies and Dragonflies (or Bumblebees); Dora and Diego….the possibilities are endless.
For 2 boys sharing room: themes such as jungle animals (Lion King?) for toddler and Winnie the Pooh for baby; space and rockets for the toddler and moon and stars for the baby; dinosaurs for toddler and Barney for baby; you can find plenty yourself.
For 2 girls sharing room: themes such as fairy for baby and Barbie for toddler; flowers for baby and butterflies for toddler; moon and star for baby and angels for toddler; Mother Goose for baby and Alice in Wonderland for toddler; do you feel your creativity flowing?
5. Create a Wall Mural
The best way to harmonize the two kids room themes is through a common wall mural. The mural will add depth to the themes, connect them together and give the kids a great place to let their imagination go wild.

---

RoomMates Mickey And Friends Roadster Racer Removable Wall Mural
---
It will make them want to spend more time in the same room together. A good bonding time for them, don't you think?

Are you convinced that themes can be personalized for each child in the same room and yet create a harmonized look? It is now time to address that critical issue – how to deal with the sleep issues of a baby and toddler?
Join Joni at LayBabyLay on her journey as she created a perfect shared bedroom for her girls.
You must be keen to know how you can solve the conflicts that are inevitable when kids share a room (or a home?). Read on...
Return from Kids Room Themes to Shared Rooms
Return to Decor Mom's Home Page
---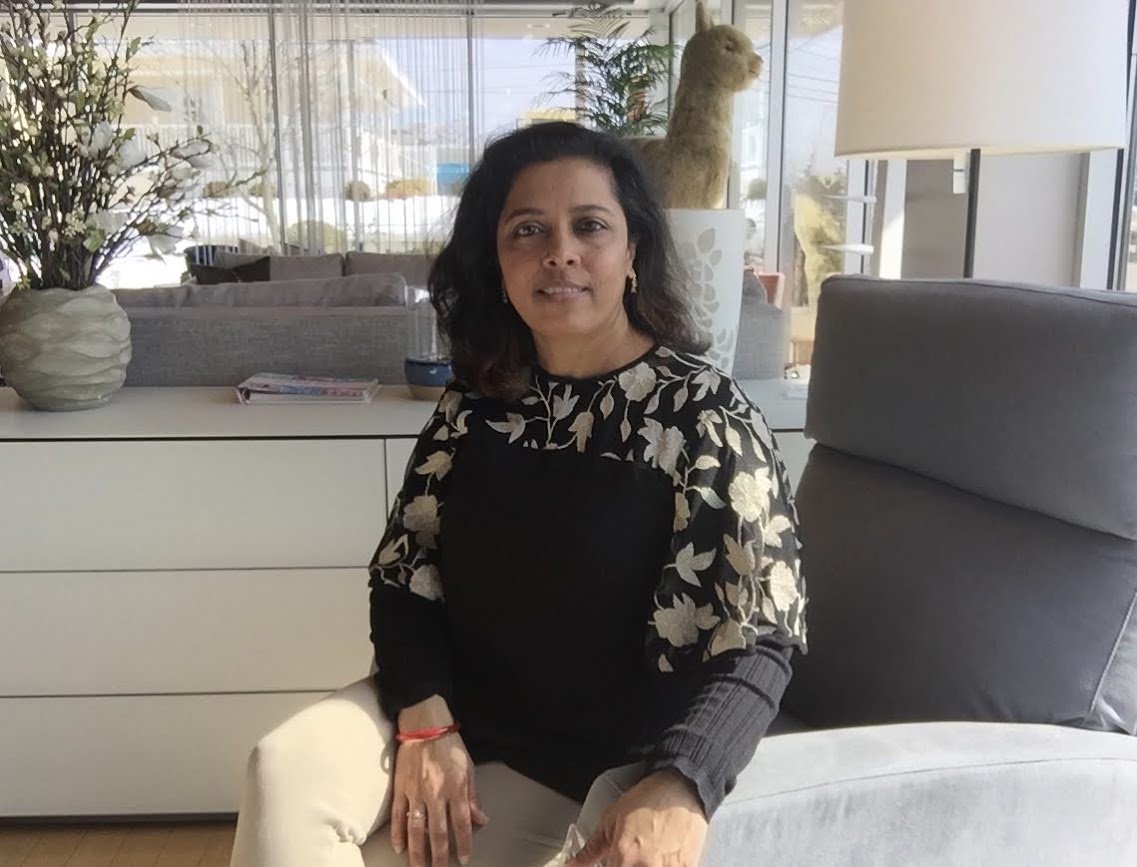 Hi, I am Richa and am super excited to see you here. I enjoy interior designing so much I went back to study it. Now armed with knowledge, passion and a vision to make 'happy homes', I hope this site will give you all the tools you need to make your kid's room happy too.   Read More...

---