Do I Really Need To Buy Dorm Furniture?
Shopping Dorm Furniture is Fun, But Do I Need All This?
(We have included third party products with the goal to help you navigate the web easily so you can focus on what matters to you. Purchases made through links on this page may earn us a commission.)
Furniture companies go ga-ga over dorm room furniture right about summer time. Funky and fancy compete with contemporary and understated as dormward bound teenagers desperately seek to create their style.
The eternal question being - "Should I merge in or stand out?"
The fun part of dorm room decorating (and an integral part of dorm life) is that you can change your style every year maybe even every six months. This is your time to experiment - find yourself.
But that is restricted to accessories. When it comes to the furniture, you have to look for long-lasting items.
Whether you opt for a dorm loft bed or simply a headboard covered in color coordinated fabric; try to find pieces that will go beyond the dorm and can be incorporated in your own apartment after college.
*Disclosure: This post contains affiliate links, meaning I will receive a small commission if you purchase something through one of the links. This comes at no cost to you and helps me to continue making This Decor Mom even better!*
Sign up for Amazon Prime Student and discover a world of discounts and bonuses.

You don't have to buy these big ticket items. Most colleges do provide all the basic dorm room furniture. If you don't like their plain looks but don't want to purchase new ones; try to updo them.
Most wall decals easily adhere to furniture as well. This would be a great way to carry the theme of your decor off the wall and into the rest of the room.
Do you have a theme or color scheme in mind for your dorm room? Look for the dorm bedding that most inspires you and design your room around it.
I am currently working on some great freebies and a host of other resources to help you get all your dorm room decorating questions answered right here. If you would like to stay tuned for when they come up for grabs, feel free to sign up to my free e-zine, Richa's Nook. 
You will have access to
50 Cool Ways to Transform Your Dorm Room;
The best dorm room 

checklist 

ever; 
My favorite simple and easy d-i-y tutorials for Dorm Decor from all over the web;
10 amazing Dorm Room 

Printable

 Wall Art you will not find anywhere else;
My personal touch of Dorm Room Creative Collections 2019 (along with some of the best resources available today)
A Facebook group for you to ask questions, offer ideas, rave about your dorm room, and more.
There will be a special offer in the e-zine that I will not be offering once my e-catalog becomes public.
You can change the knobs of the dresser or drawers for a chic look. Just remember to keep the original drawer knobs safe; to be returned at the end of college.
You could also look for cheap dorm furniture from consignment stores, yard sales and graduates leaving college and moving out of the dorm.
College dorm loft beds are big space savers. Although the initial cost can seem a lot, splurging on this one big item might be worth it. Sometimes, the college might agree to loft the dorm beds too, so check before you buy.
Room Dividers and Lap desks are some of our favorites in the dorm decorating department. Room dividers can be used to create visual division of private space between dorm-mates. They could also be used to cover open closet space for a neater look.
Lap desks also help save space, especially if you can push them under your bed when they are not in use.
Here are some dorm furniture ideas to help you find your unique style.
1. Extra Seating
You can never have enough seating. Find a chair in the color of your choice and make it a central point of the room. A light and airy color like this aqua-wind will surely brighten up your room and the faux fur will keep the room looking cozy and comfy.
2. Extra Extra Seating
If you are able to loft your bed, this opens up the floor for even more seating. This cozy futon is a good size for a college dorm and can double for sleeping too.
3. Rolling carts and storage boxes
You want to maximize the small space, so any storage options that also provide character to the room are very welcome. You can also check out this trendy ladder bookcase to add to your dorm furniture list.
4. More shelves...give me more!!
A great way to keep all your food and related items together is with this ultra-functional shelving unit. I would even say this is a must-have on your college dorm list. Makes the room look well put together.
5. Desk Top Shelving
A hutch on your desk makes so much more sense. When your floor space is limited, you want to go vertical on your storage. Decorate it beautifully with a removable wall paper above the desk for some extra oomph factor.
A key point in any decorating project is to know the dimensions of the room you are working on. Get the correct dimensions along with the placement of windows and doors, so you can be sure that the furniture you have purchased can actually fit the space.
Also, figure out how you would carry it from the street to the room - how many flights up do you need to carry; are there difficult turns on the stairs; and the width of the doors.
---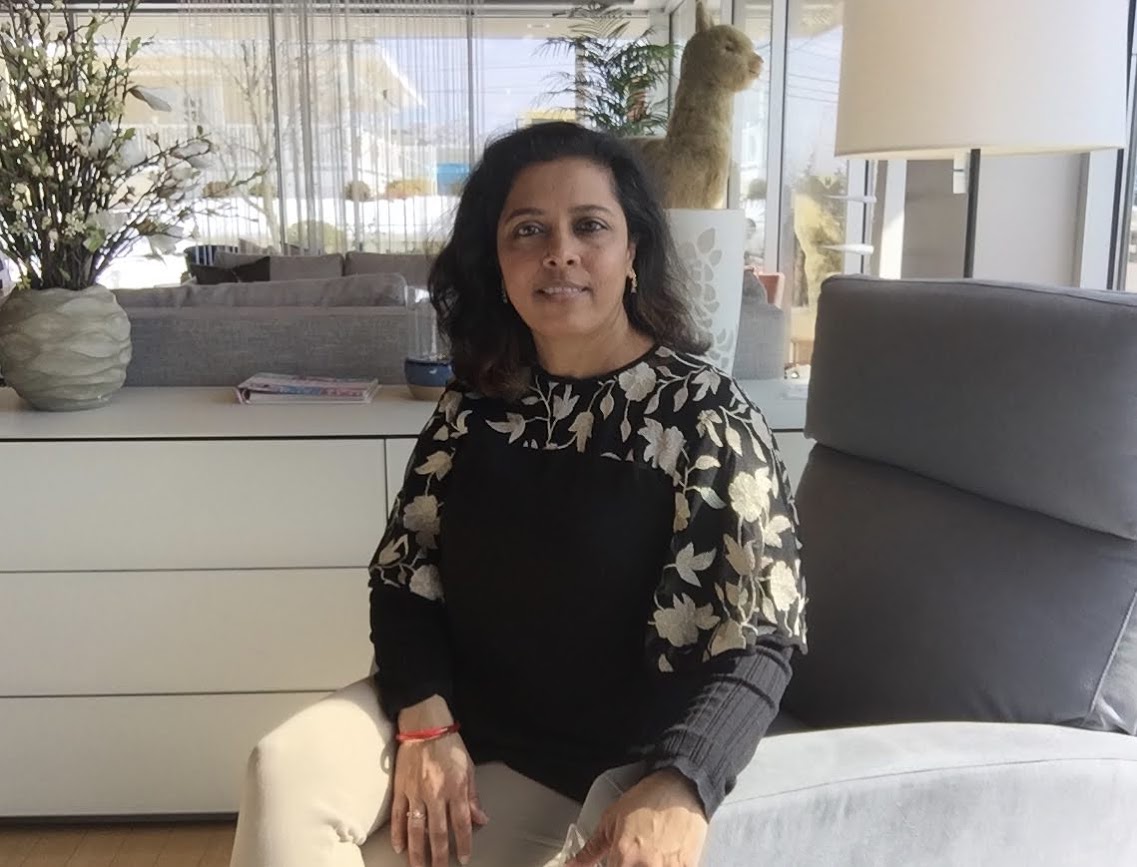 Hi, I am Richa and am super excited to see you here. I enjoy interior designing so much I went back to study it. Now armed with knowledge, passion and a vision to make 'happy homes', I hope this site will give you all the tools you need to make your kid's room happy too.   Read More...

---
Did you enjoy this article? Was it informative? Tell us in a comment below.
---
Want More Decor?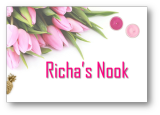 You can sign up for my free bi-monthly e-zine, Richa's Nook.
This is a great resource of ideas, information and a casual fun read to help you relax and unwind.
---
Return from Dorm Furniture to Dorm Decor
Return to Decorating Ideas Home Page