Hey mommy-to-be, get your Nursery ready before baby arrives.  

Click here

.                                                                   
Nursery Chandelier - Color, Style, Theme
How to Decide on Your Nursery Chandelier

(We have included third party products with the goal to help you navigate the web easily so you can focus on what matters to you. Purchases made through links on this page may earn us a commission.)
Antler chandeliers, monkey chandeliers, frog chandeliers; you will be amazed by the range and diversity of the fun, funky and fancy chandeliers available today.
Whether you decide to choose the chandelier by color - pink chandelier is a hot favorite, but there are also lovely white and black crystal chandeliers; by style - contemporary, modern or vintage; or by theme; you are sure to find one that perfectly fits in your kids room or nursery. Just drool over this adorable monkey chandelier...
---

Monkey Moon Star Pendant Lamp Chandelier
---
Chandelier lighting is more popular in nurseries or in a girl's bedroom. Their feminine curves and dainty crystals certainly would not work in a boy's room.
Although these days you can also find chandeliers that work wonders in a boys room - especially if it goes with the theme.
Do You Need a Nursery Chandelier?
Most first time parents go berserk when decorating the baby nursery. Of course, we do. It's an exciting time and we have nothing better to do anyways (as opposed to second or third babies, where we are already exhausted running after the toddlers or driving the tweens to soccer and ballet practice!)
The best feature of a chandelier in the nursery is that the light fixture is far away from the baby. He cannot trip on the wires or touch the bulb etc.


It would also give him some visual change when looking up at the ceiling...like a mobile.


The aesthetic value cannot be ignored either. As any woman will know, the beauty and elegance of a chandelier enhances the beauty of the room. It is an accessory like jewelry. It adds the shimmer.
Unique Chandeliers for Teenage Girls Room
---

Garwarm Modern Crystal Chandelier
---
Once your daughter reaches the teens, she is sure to ask you for a bedroom makeover to show her blooming personality. A sure way to get her friends drooling over her new room (and that is what she secretly wants. Really.), is to bring in a gorgeous lighting fixture. Whether she opts for the girly pink chandelier or goes for a more contemporary chandelier.

Can Boys Rooms Have Chandeliers?
---

Yellow Metal Painting Kids Ceiling Lamp
---
In a word, YES. When beauty products and fashion have boldly entered the mens arena, why should chandeliers be left behind?
Finding unique chandeliers that are appropriate for boys rooms is a breeze.
Check out the awesome Aircraft Chandelier, Basketball Chandelier and even this Motorcycle Pendant would get the approval of any young man. They would merge into the theme of the nursery or kids room splendidly.
Teen girls bedrooms simply call out for a gorgeous chandelier lighting fixtures and some have even been known to add a chandelier in their bathroom. How exquisite!
Return from Nursery Chandelier to Kids Lighting
Return to Decor Mom's Home Page

---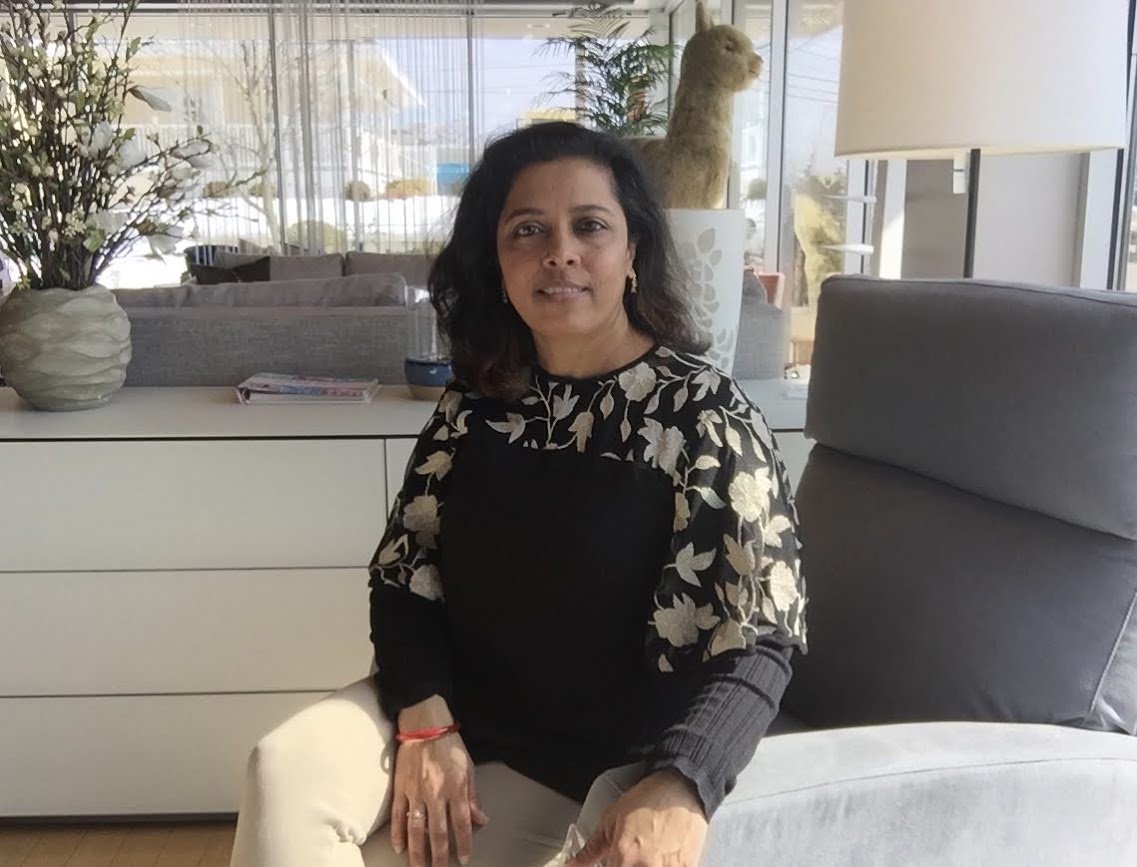 Hi, I am Richa and am super excited to see you here. I enjoy interior designing so much I went back to study it. Now armed with knowledge, passion and a vision to make 'happy homes', I hope this site will give you all the tools you need to make your kid's room happy too.   Read More...

---