Hey mommy-to-be, get your Nursery ready before baby arrives.  

Click here

.                                                                   
Whimsical Baby Nurseries And Kid Focused Interior Design

Westborough MA           Metrowest MA           Beyond
(We have included third party products with the goal to help you navigate the web easily so you can focus on what matters to you. Purchases made through links on this page may earn us a commission.)
Designing a room that allows your child to grow, to thrive and to flourish in environment friendly and safe surroundings; is the passion that fuels me.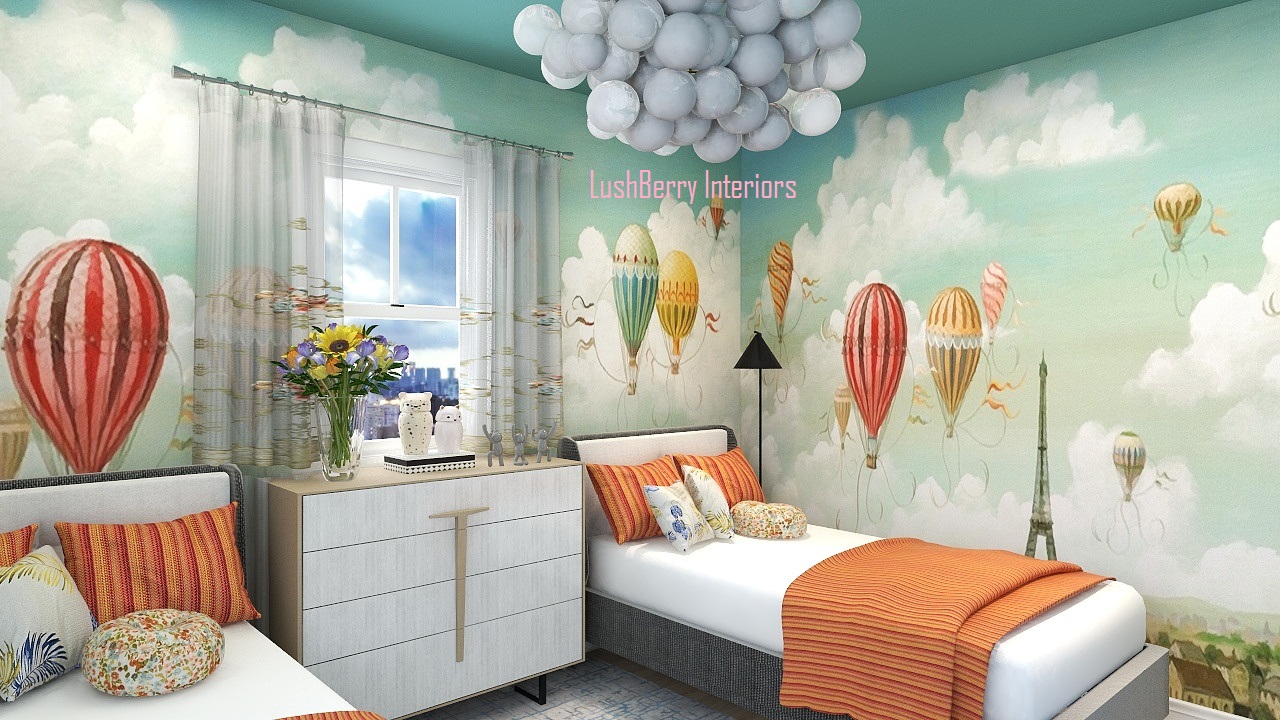 Into the Clouds We Go - Shared Bedroom for Kids
---
Work With Me...


ON YOUR SPECIAL PROJECT

LushBerry Interiors was created to serve...

* Busy mompreneurs, who want to focus on their children even as they build their business; and

* who enjoy DIY projects where they can experience the joy of watching their child light up with their labor of love.

Book Your Free Discovery Call Today...
---
Creating a Picture Perfect Baby Nursery or Kids Room...
"Once upon a time, in a land far, far away..."
Magical words.
Words of fantasy and mystique that conjure places and beings as fantastic and wild as your imagination.
Looking at the world through a child's eyes is like watching a little slice of heaven.
A tiny squiggle is magically transformed into a Masterpiece. A mismatched pair of socks becomes a personality statement. A gap-toothed smiling picture is an adorable keepsake.

The imagination of our children is pure and absolute. A big block of Legos is a birthday cake. An empty cardboard box is an adventure-filled pirate ship.  (These can be inspiration for new decorating ideas for their rooms too.)
The living room suddenly transforms into green meadows with gentle breezes as your daughter lays out her picnic basket.
Our attempts to decorate kids bedrooms are simply a gesture to capture these magical moments.
Decorating Ideas For Kids Rooms - and It's Effect on Mental Health
Children need to feel heard; that their opinions matter! 
The first 20 years are the period of physical growth and mental development. This is the time during which innocent infants turn to adorable toddlers turn to curious tweens turn to turbulent teens turn to discerning adults. The journey from infancy to adulthood is greatly impacted by the environment around them.
Giving our children the luxury of being listened to; of knowing that we care about their opinions and that they are unconditionally loved...is our responsibility as parents. Even children need a private zone that is theirs alone. They need areas where they can focus on and explore all the different  hobbies and interests. 
It could be that my children were very young and I wanted to give them a magical space of their own. I remember them crawling off their beds - giant crocodiles slithering back into the water (the floor) to come and get a bite of me. I remember maneuvering through a minefield of Legos scattered as they created dragons, castles and birthday cakes. I remember spending hours creating a large wall art with Washi tape - my favorite decorating ideas to date. 
But just as importantly, I realized what did or did not work for me as a mom. The importance of creating a safe home; of having adequate toy storage; of an organized closet space; of zones within the room for all their different activities and figuring out the best layout to maximize functionality of the room.
If you are struggling with these design dilemmas, know that you are not alone; and know that it doesn't have to be that way. This is why I have made finding the best decorating ideas to design baby nurseries and kids rooms, my mission.
Latest Blog Post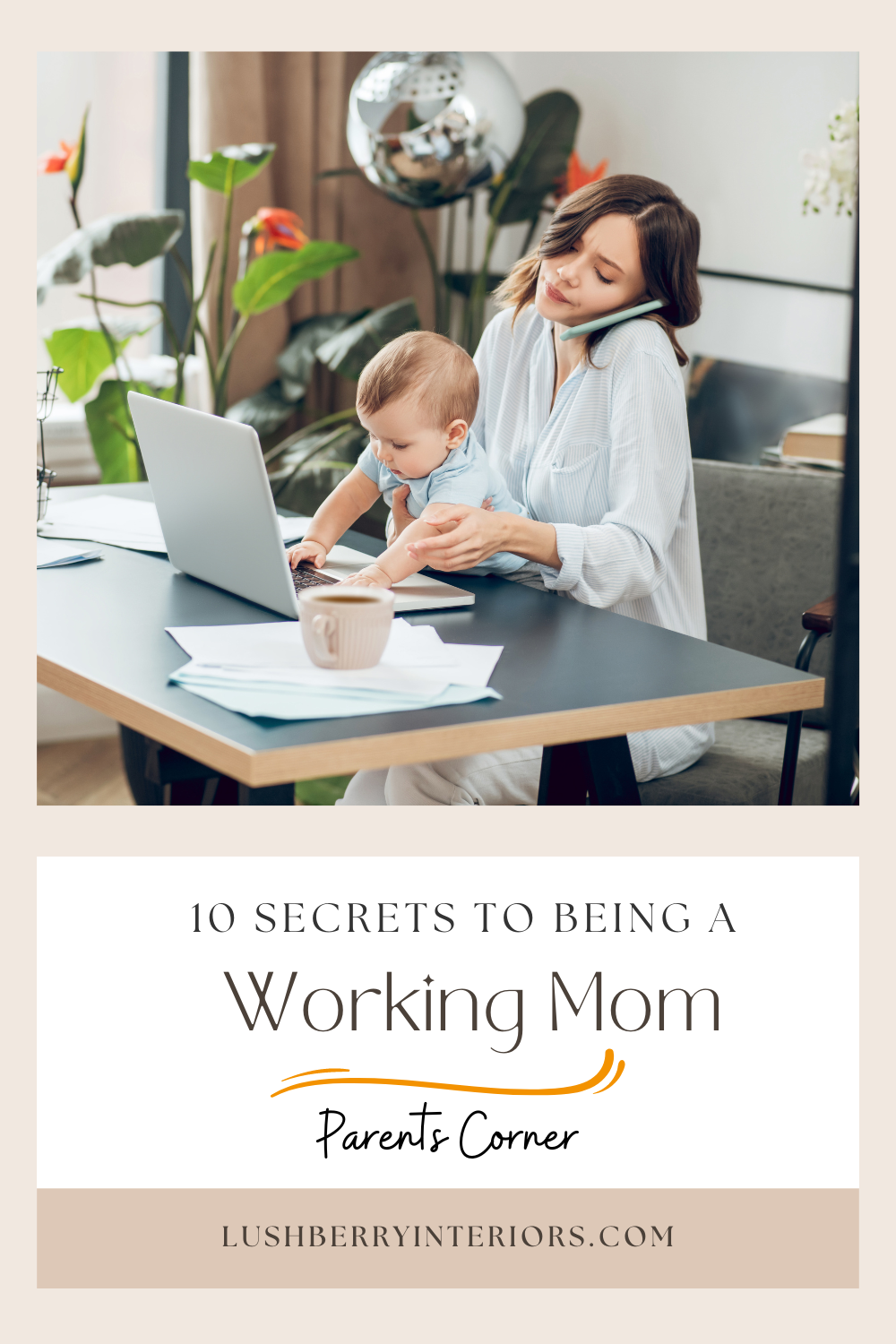 My 10 Secrets to Being a Working Mom...without the Guilt
Mompreneur is someone who wants it all and is unapologetic about it.
We want to have time for our family, to be able to take an hour off or a day just to be with our loved ones. We also want our careers and our business to soar to success. We network, meet with clients, take care of our business baby and be there for our home baby.
And we accomplish it too. Most days. But every so often we need a little push, a little I-Know-You-Got-This smoothie that refreshes and reinvigorates us to keep us going. 
Well, I've got you covered.  Continue Reading...
Testimonials...
As I continue on this journey to create and design unique rooms for children of all ages - from infant to teens - kind words and reviews help me serve and improve.
---
"We connected with LushBerry and Richa regarding a plan and some ideas for my 10 year old son's room. Richa had asked about my son, his preferences, and what he enjoys. After taking the details into account, she provided suggestions, a plan, and active links to purchase items in the room. I'm blown away by her design!!! She hit the target from the beginning. I'm excitedly working on the details now.! Thank you to Richa dn LushBerry Interiors" - Lorraine Rodriguez
---
"Richa Sinha loves what she does and it shows. She truly listens to her clients and gives easy solutions that can make a big difference. She has talent and can turn a dull, boring room into a cozy, fun, creative space. I highly recommend LushBerry Interiors." - Heaven Yaffee
---
LushBerry Interiors is for busy mompreneurs like you if...
You are expecting and want to get started on a beautiful baby nursery but the choices overwhelm you. You need guidance on which way to go.

You want to give your kids' room a makeover. Changing from nursery to big kid room or from toddler to teenager room.

You want your child to have a magazine worthy room and yet stay within budget. The decorating industry can be tricky to navigate.

You want to create a unique look and are not afraid to go diy as long as you get the right instructions.

You don't have a creative bone in your body and need inspiration, a mood board, a floor plan and shopping guides.
Ready to Begin Your Design Project?
Whether you want full service design, virtual e-design or just a design consultation to nudge you in the right direction, I have you covered!
---
Blog Posts...
---
---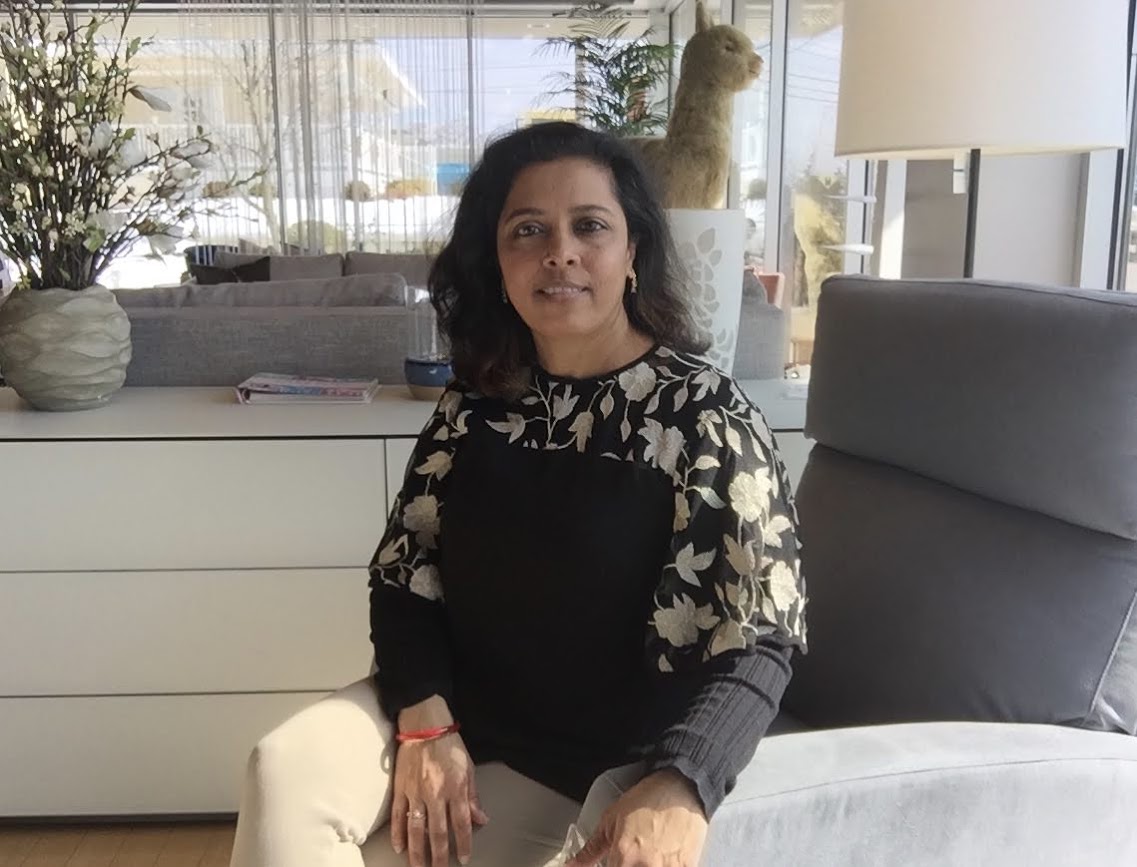 Hi, I am Richa and am super excited to see you here. I enjoy interior designing so much I went back to study it. Now armed with knowledge, passion and a vision to make 'happy homes', I hope this site will give you all the tools you need to make your kid's room happy too.   Read More...

---