Hey mommy-to-be, get your Nursery ready before baby arrives.  

Click here

.                                                                   
Online Interior Design Services - How to choose the right one for you
With hundreds of new designers offering online interior design services, how do you find the one that is the right fit for you?
(We have included third party products with the goal to help you navigate the web easily so you can focus on what matters to you. Purchases made through links on this page may earn us a commission.)
Virtual interior design, e-design or online interior design services...no matter which name you call it by, this amazing service has been bringing professional interior designers into homes that could not before have considered it. 
For the longest time, professional interior design was considered a luxury service limited to the super rich and celebrities. But the truth is that your surroundings, the environment around you; has a deep impact on your mental health. Choosing the right colors for your home, finding the art that best reflects your personality, designing the layout to ensure that your home functions to it's fullest potential - makes the difference between coming home to a relaxing and rejuvenating space or one that is chaotic and confusing.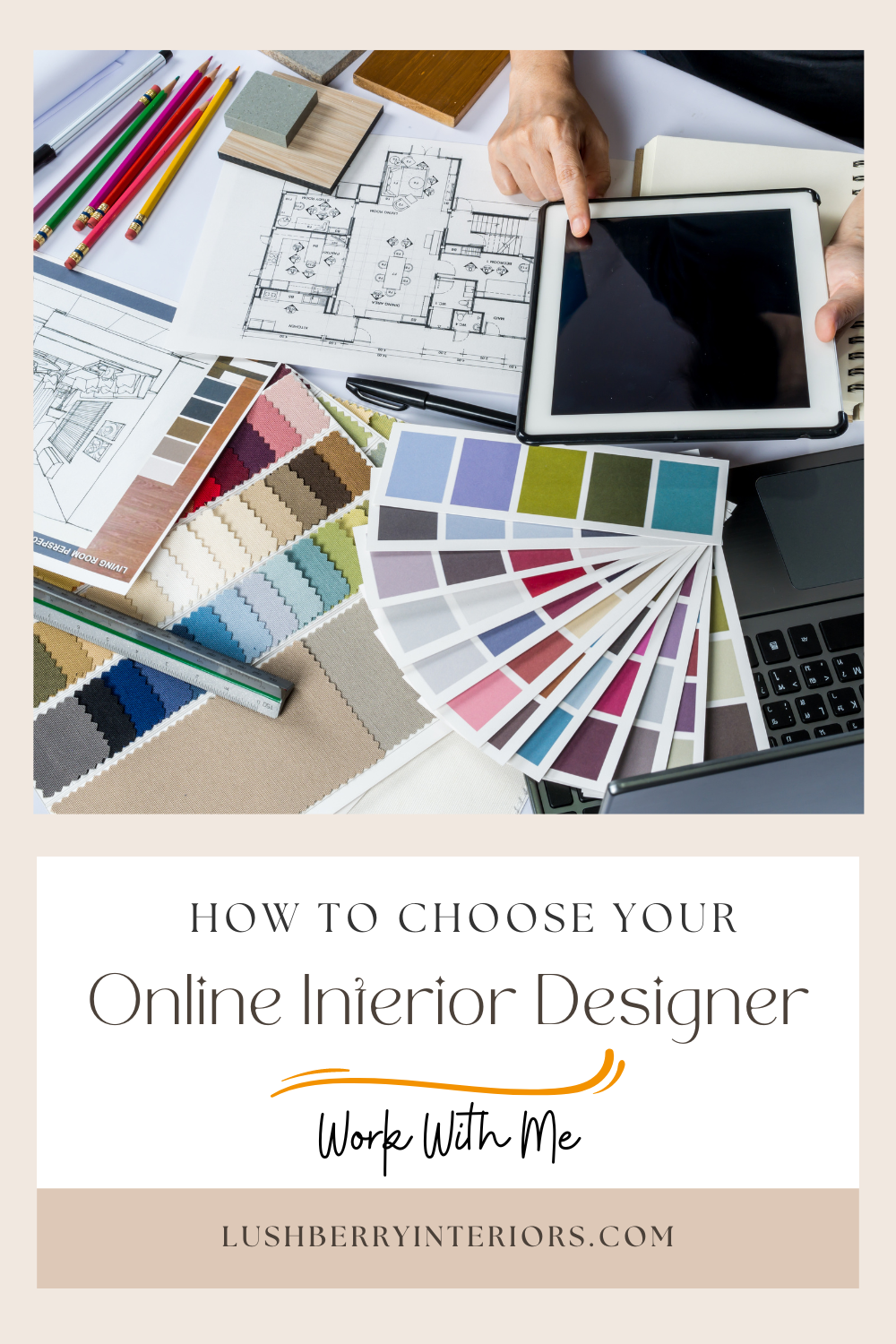 Before we dive into the how of choosing the best online interior design services for you, I want to remind you that e-design cannot replace in-home full service interior design. They each have a place uniquely their own with pros and cons depending on 
a> the scope of the project; 
b> the home owner's interest and skill in diy;
c> the home owner's budget; and 
d> the amount of time the home owner can allot to their decorating project.
---
Step 1: Understand the Scope of Your Project
Before you decide to look for an interior designer, understand the scope of your project. A major renovation that involves demolition or careful construction and attention to the little details requires a lot of involvement on site. Ensuring that the wallpaper is hung correctly, or that tiles and grout are applied properly, or that the chandelier is being hung at the appropriate height...are all time consuming jobs.
If you are a busy mompreneur who would rather just get it done; a full service interior design studio might be the way to go.
However, if being a busy mompreneur, you still actually enjoy seeing your home and design come together, and want to be involved in how your home project is developing OR
If the project is a room refresh or room makeover not involving as many little details; then virtual interior design is for you!
Step 2: Be Aware of your DIY Skillset
Now that you have decided that e-design is the way you want to go, it is important to be aware of your own DIY skillset. There is no right or wrong to it. It is more a question of how deep would you like to dive into the project yourself vs would you prefer to find the contractors or handymen to do the job.
For example, when we moved into our home, my husband and I decided we could handle painting the walls; but when we had to renovate our main bathroom, a handyman was a more efficient way to handle the wainscoting, tiling and other jobs related to the makeover.
Step 3: Create Your Pinterest Board
This is a very important step when working with an online interior designer. 
Your Pinterest board is a collection of photos that appeal to you. You might not even be completely aware of why you are attracted to a particular space, but when you share your board with the virtual designer, he/she get an idea of your style or what you gravitate towards.
The importance of this step cannot be understated. Since the virtual designer is not physically in your space or visiting retail showrooms with you to get their input on your likes and dislikes, the Pinterest board gives them a jumping point for which direction to take the design project in.
Step 4: Be Clear About Your Decorating Budget
One of the biggest benefits of opting for online interior design services is it's affordability. Unlike full service design where the designer spends days, weeks and months finishing up on a project, edesign only requires a few hours of the designer's time. 
This allows the virtual designer to offer you their professional expertise at a much lower price point. 
However, it is important to remember that your budget needs to include labor, material, furniture and furnishings and designer fees. Typically, the designer fee in the virtual world is a flat rate that you would be required to pay upfront to the edesigner while the rest of the cost will depend on when you decide to purchase and whether that contractor or retailer offer you financing options.
Being aware of your decorating budget BEFORE you reach out to the online design studios will allow you to speak to the designer with confidence. And you will know whether you can splurge and what items you can splurge on.
Please do NOT ask for their designer discounts on purchases. For most designers, that is a source of income.
Step 5: Do Your Due-diligence
Just as there are pictures that you are attracted to and others that make you shake your head in a 'What were you thinking?' kind of manner; there will be designers that you are drawn towards and others that you feel completely uneasy with.

It does not mean that the other designer is not good; but merely that they are not a good fit for you. Scour the internet for virtual interior designers and make a list of 5-6. Visit their website; check out their social media handles and perhaps even sign up for their newsletter.
The portfolio, renderings, and testimonials are all clues to the suitability of the designer for your decorating project. Sometimes, you might love a designer only to find that they are booked beyond a reasonable timeframe. You can decide if you feel strongly enough about them to join the waiting list; or look for other fish in the sea.
Do some more digging to whittle down the list to no more than three (3) designers. 
Step 6: Schedule A Discovery Call with each
Once you have narrowed your choices to your top three designers, it is time to chat with each of them.
In a way, you are welcoming the designer into your home and really giving them behind-the-scenes glimpses. So find someone you are comfortable bringing into your home (even virtually). I have also found, in many years of working with couples designing a room project together, that we designers have to often provide counseling to bring them both on the same page.
To create such a beautiful, trusting and transparent bond between the designer and the home owner, you need to call each one and schedule a discovery call. These calls are typically FREE and can help bring clarity on the designer you feel most comfortable moving forward with.
The Discovery Call is not just about the designer asking questions about your project; it is just as important to ask the designer questions about their aesthetic and their portfolio. 
The best designers, whether virtual or in-person, do not tie themselves down to trends. They  design rooms that are filled with the personalities of their clients.
Step 7: Look for Clear and Precise Design Processes
The virtual designer you decide to move forward with, should have clear and precise design processes. Make sure you know what to expect from them.
For example, the timeframe within which the designer will send you the first concept board should be clearly stated. You should also know how many revisions are allowed; whether you will get a floorplan along with it, precise instructions on how to get the style together, a personalized shopping list and/or 3D rendering. If additional revisions are required, often there is an additional charge associated - much like when you add extra toppings to your pizza. Be sure to ask about this so you can plan your budget accordingly.
Ask them how will you receive the final design and whether it is yours to keep forever.
The best edesigners will offer you support for a few weeks after sending you all the information. This allows you to reach back to them if you run into any issues or have unexpected design dilemmas come up.
Step 8: Follow Your Gut
Once you have received all the information from each of the virtual designers, it is now time to select which online interior design services you want to move forward with.
Listen to your heart and follow your gut. Your instincts should guide you to the one you felt most comfortable with.
I offer virtual design services to customers globally so you are not bound by time or place. Check out my services and see if I might be a good fit for your next decorating project.
Return to LushBerry Interiors Main Page
Return to Decor Mom's Home Page
---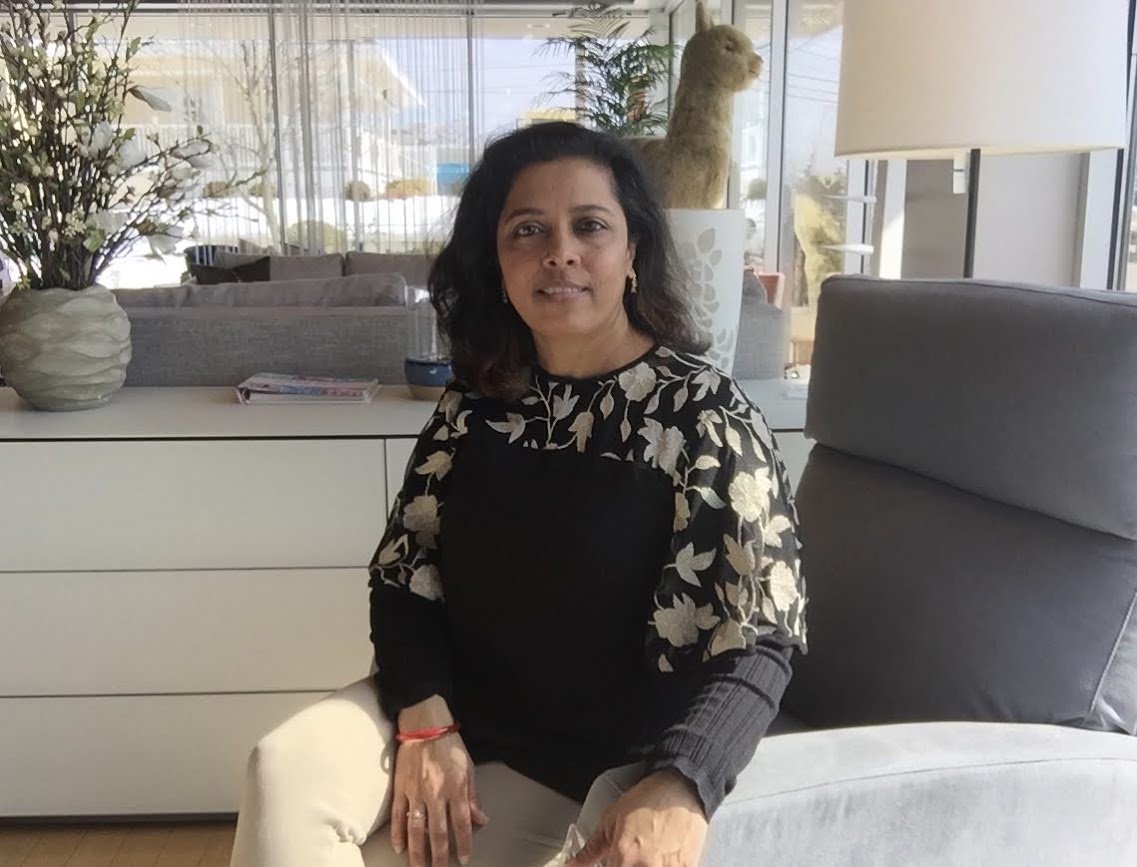 Hi, I am Richa and am super excited to see you here. I enjoy interior designing so much I went back to study it. Now armed with knowledge, passion and a vision to make 'happy homes', I hope this site will give you all the tools you need to make your kid's room happy too.   Read More...

---