Hey mommy-to-be, get your Nursery ready before baby arrives.  

Click here

.                                                                   
Father's Day Ideas

- with Poem and Trivia
Enjoy these Father's Day ideas with Poem, Trivia and more...
(We have included third party products with the goal to help you navigate the web easily so you can focus on what matters to you. Purchases made through links on this page may earn us a commission.)
Buying gifts for men is hard enough but when it comes to gifts for Dad, the job gets even harder.
Not that fathers are hard to please. On the contrary, a simple piece of paper with your hand imprint and the words 'Happy Fathers Day' are enough to put a smile on his face. But come on, who wants to give that year after year after year?
I mean, Mothers Day just came and went. If you bought a simple jewelry set with pendant and ear-rings, Mum is sure to love and wear it on occasions. But just how many wallets could Dad use at once; or how many barbecue sets does he need?
---
Father's...
---
That is why finding Fathers Day gifts is such a challenge each year. Well, we are here to help as always. The online (and offline) stores vie with each other to lure you into buying their most popular gift each year.
Poems are a great way to show your love and pour out your emotions. Kick off the Fathers Day celebrations with any of these wonderful poems. 
We have tried to round up some sweet, some sad and some really, truly funny poems to get the mood going.
Enjoy!
Father's Day by Mary Frances Bogle
Over the years
As we grow old, 
We remember our father
So brave and bold. 

In the garden, 
Leaning on the plow, 
He would listen to me; 
I see him now. 

He would give advice
And understand; 
He was always there
To lend a hand. 

God made fathers
Strong and firm, 
For he knew our lives
Would have great concerns. 

So he gave us fathers
To teach us to pray, 
And guide our lives, 
And show us the way. 

So on his day
Let's take the time
To say "Thanks, dad. 
I'm glad you're mine." 

You Never (Author Unknown)
You never said I'm leaving
You never said goodbye
You were gone before I knew it, 
And only God knew why
A million times I needed you, 
A million times I cried
If Love alone could have saved you, 
You never would have died
In Life I loved you dearly
In death I love you still
In my heart you hold a place, 
That no one could ever fill
It broke my heart to lose you, 
But you didn't go alone
For part of me went with you, 
The day God took you home. 

A Little Girl Needs Daddy (Author Unknown) 
A little girl needs Daddy
For many, many things: 
Like holding her high off the ground
Where the sunlight sings! 
Like being the deep music
That tells her all is right
When she awakens frantic with
The terrors of the night. 

Like being the great mountain
That rises in her heart
And shows her how she might get home
When all else falls apart. 

Like giving her the love
That is her sea and air, 
So diving deep or soaring high
She'll always find him there. 
Getting bright and creative Fathers Day ideas comes down to how well you know your dad. Does he enjoy sports and barbecues or gardening or reading books?  
For the hard working handyman, buying him tools or diy tool carrying totes would be a great gift. On the other hand, an office going dad would appreciate a handmade paperweight or a table top picture frame.
A set of bookends are a perfect gift for a book loving dad, while cute cork toppers will make your wine loving dad smile every time he checks his cellar.
You can buy these things at a local store, online or make them yourself to put a special twist to the Father's Day celebration.
1. Slam Dunk T-shirt:
This Fathers Day Ideas gem gets top honors from us. Not only is it easy to make and low budget; it is unique and you can do a Dad and Junior similar T-shirt. Wear it together to the ice-cream parlor on Fathers Day!
Buy white T-shirts, bring out your basketball, orange fabric paint and a paint brush. Secure the area with newspapers and the other side of the T-shirt with a cardboard piece under the front. Test out on paper before you start on the T-shirt. See what it looks like.
2. Trophy for Dad:
For the man who seems to have everything, a trophy from his kids would be Fathers Day crafts idea. He can proudly display it in the living room or in his office.
All you need is two foam cups with their bottoms joined and a square box to rest the trophy on. Cover it up with masking tape and paint it golden. Use chenille stems as handles for the trophy. Fill the trophy with candy or anything else your dad would appreciate. Find full instructions here.
3. Rock Family Plaque:
If rocks are the easiest things you can find, use them in your project. All you need is a nice wooden plaque and rocks (one for each family member). Add wiggly eyes to each rock and stick them onto the plaque.
4. Car Wash Kit:
Bring out a bucket and fill it with all car wash supplies stuff. Draw pictures of Dad and you washing the car (or anything you want) on the bucket. If you want you can even color the supplies in fancy colors. No one else will have a car wash kit like it and your Dad will have a keepsake for life.
5. Animal Paperweight:
It can be any theme your dad likes. A visit to your local dollar store can find you items that your dad likes. Plastic or rubber animals, army figures, dinosaurs etc can be spray painted to his favorite color. Glue them securely onto small blocks of wood (also painted). These make great gifts for dad.
6. Animal Bookends:
Use the same idea to create unique bookends. If you find a bigger object (like a big dinosaur), get help from an adult to cut the object in half. Use half for one bookend and the other half for the other!
Dad's love food! Here are some cool recipes to help you celebrate Father's Day with gusto.
1. You Can Have the Remote: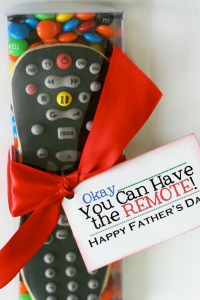 Isn't this hilarious?! Edible cookies that look like the remote.
Somewhat Simple has this great idea and accompanying recipe. Let us know Dad's reaction to this one!
2. Jack and Coke Cake:
What do you get when you combine a classic Texas sheet cake with a Coca Cola cake, pour in some Jack Daniels, and bake in mini mason jars?
A recipe for success, that's what! Brit + Co gives you the details on this mouth-watering delight.
Now that we have the 'How' of your Father's Day celebration complete, let's check out some 'Why's.
Did You Know...
Mrs. Sonora Smart Dodd of Spokane, Washington is credited with initiating Father's Day (in 1909) in honor of her father who single-handedly raised his six children.
Necktie gets first place, followed closely by  Flowers as the two most common gifts to dads.
Roses are the official flowers for Father's day - you wear a red rose if your dad is living or honor him with a white rose when he passes away.
Australia celebrates Father's Day on the first Sunday of September. (I guess it has to be a Spring celebration).
More than anything, spend time together. If you have 'been there, done that' in the Fathers Day gifts department...here is another super easy idea fresh hot from the creative bakery.
Print out vouchers that will allow you to spend some quality time with Dad. Think of his favorite activities and then add them into your voucher booklet. Keep the vouchers valid for one year – that way you can be together on different occasions throughout the year.
Pick and choose your favorite Fathers Day Ideas from these gems and put your own spin to them. Have a great Fathers Day!
---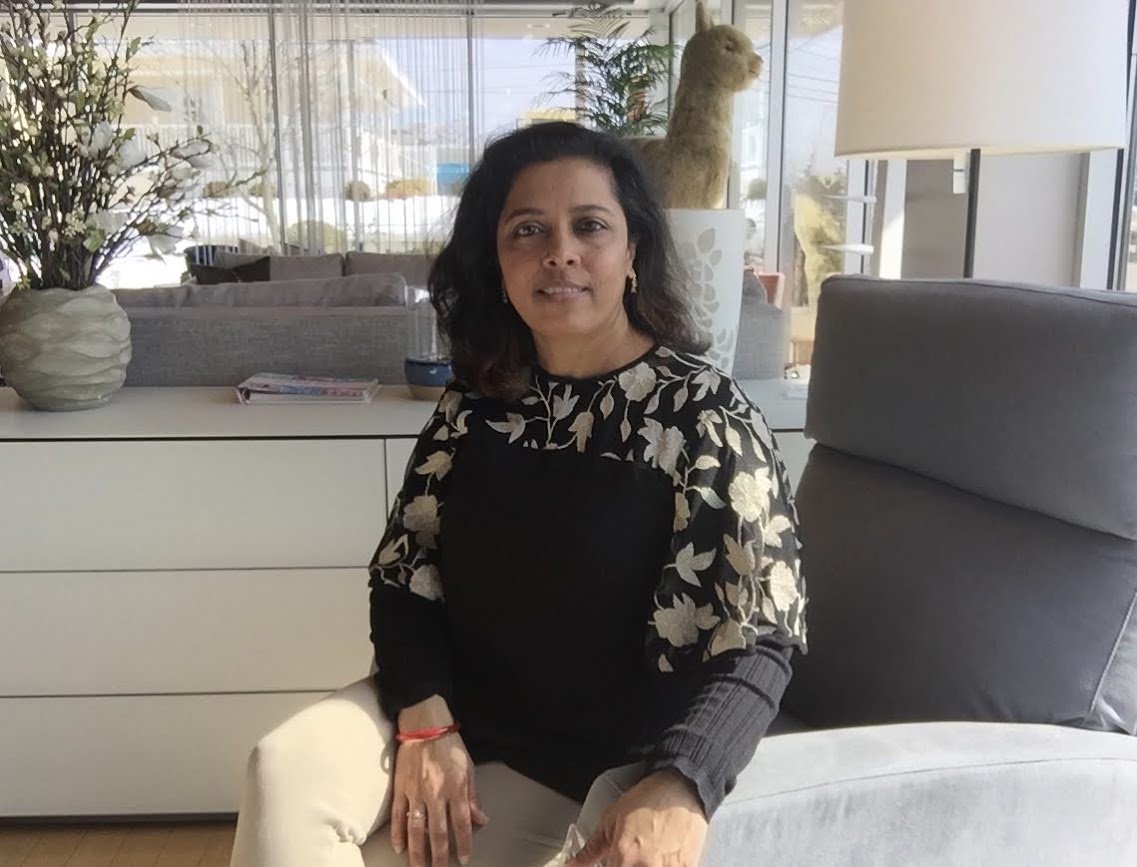 Hi, I am Richa and am super excited to see you here. I enjoy interior designing so much I went back to study it. Now armed with knowledge, passion and a vision to make 'happy homes', I hope this site will give you all the tools you need to make your kid's room happy too.   Read More...

---
Return from Fathers Day Ideas to Holiday Gift Guide