Create a Royal Children Bed 
A Children Bed That Makes a Royal Statement
(We have included third party products with the goal to help you navigate the web easily so you can focus on what matters to you. Purchases made through links on this page may earn us a commission.)
You want your baby to feel like royalty. You want to indulge them in every way you can. You bow to their every wish and whim. It is only natural.

It is also important to remember that the bed really is the most essential furniture item and so if you do have the budget for something extra, this is where you should be spending it - on making the bed the most comfortable and relaxing you can.

For most of this site, you may have noticed that we mention 'making a budget and sticking to it'. 
---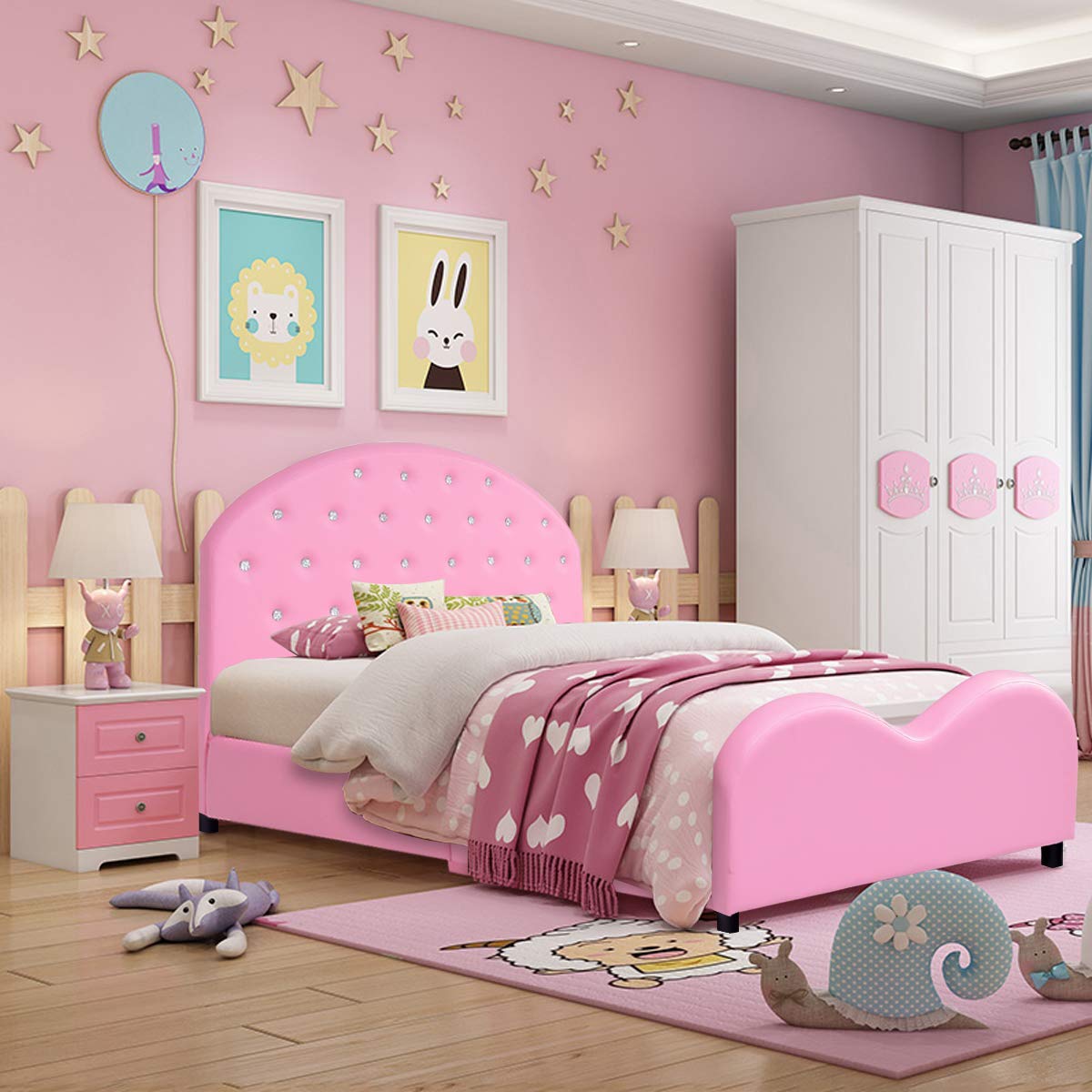 Upholstered Platform Bed W/Embedded Crystal - Pink
---
For the most part this is true. A child has many needs and even more wants. 
A newborn needs plenty of diapers, changes of clothing, and an array of  baby gear such as crib, car seat, diaper bags etc.
Your toddler needs a high chair, safety gates and unlimited toys.
Your school going child needs soccer practice (or baseball or football or...), ballet, guitar, swimming or whichever activity they enjoy. They require frequent changes in clothes as they grow through growth spurts.
Your teenager might need braces or contact lenses.
These are the needs and these are nothing compared to their wants.
So where do you draw the line?
That is something only you can decide.
So if you have decided to make your children bed a royal statement, there are many ways to bring the feeling in without breaking the bank.
1. Enchanting Princess Carriage Bed 
---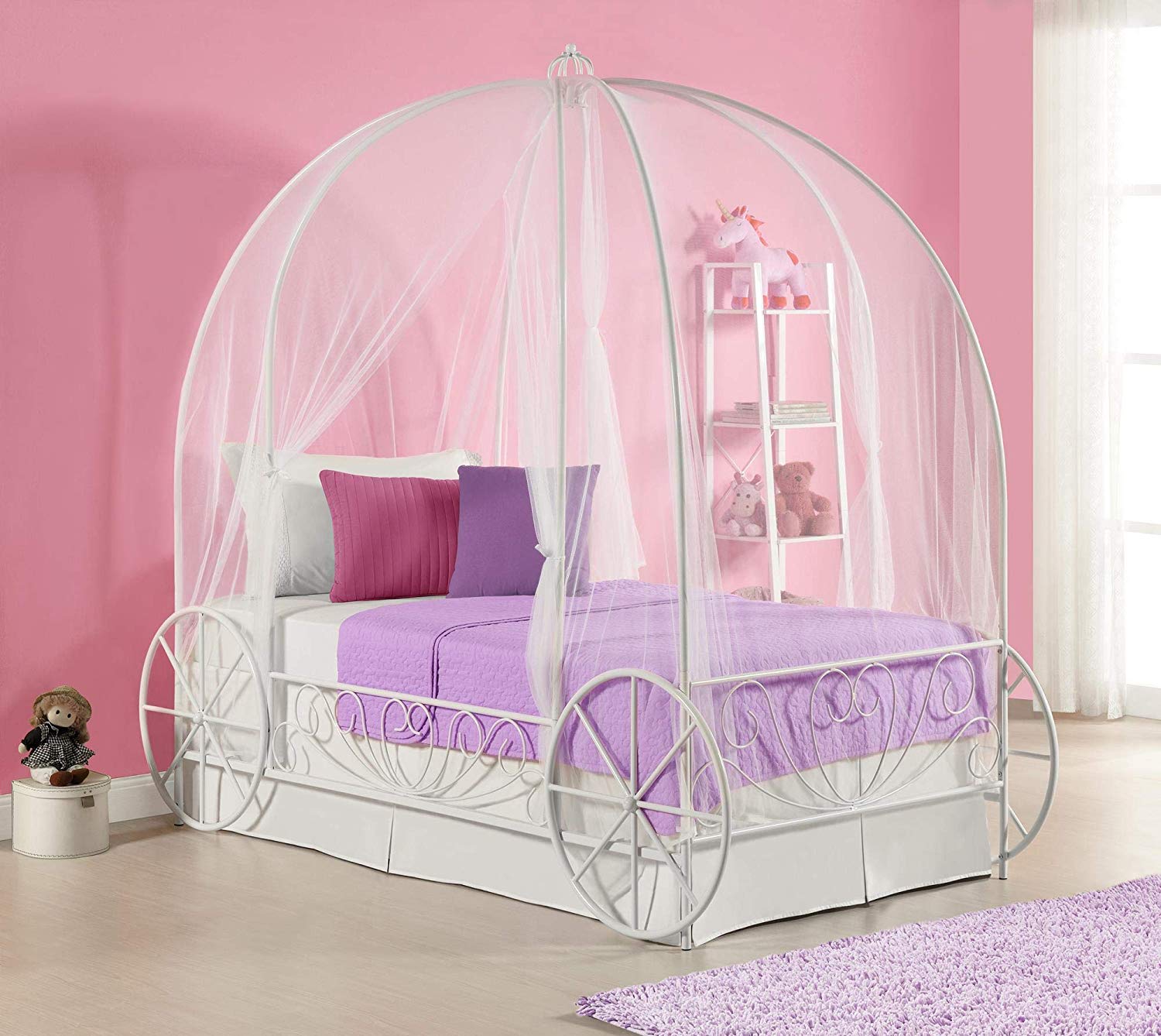 Fairy tale Carriage Bed
---
Just as a centerpiece on a party table, the Fairy Tale Carriage bed will be the center of attention in your child's princess bedroom. 
Your little darling will feel like a princess every morning as she steps off her carriage to greet the day. 
Complete the look with this Princess and Frog Standing Mirror.
2. Canopy Bed - Living the Fairytale
---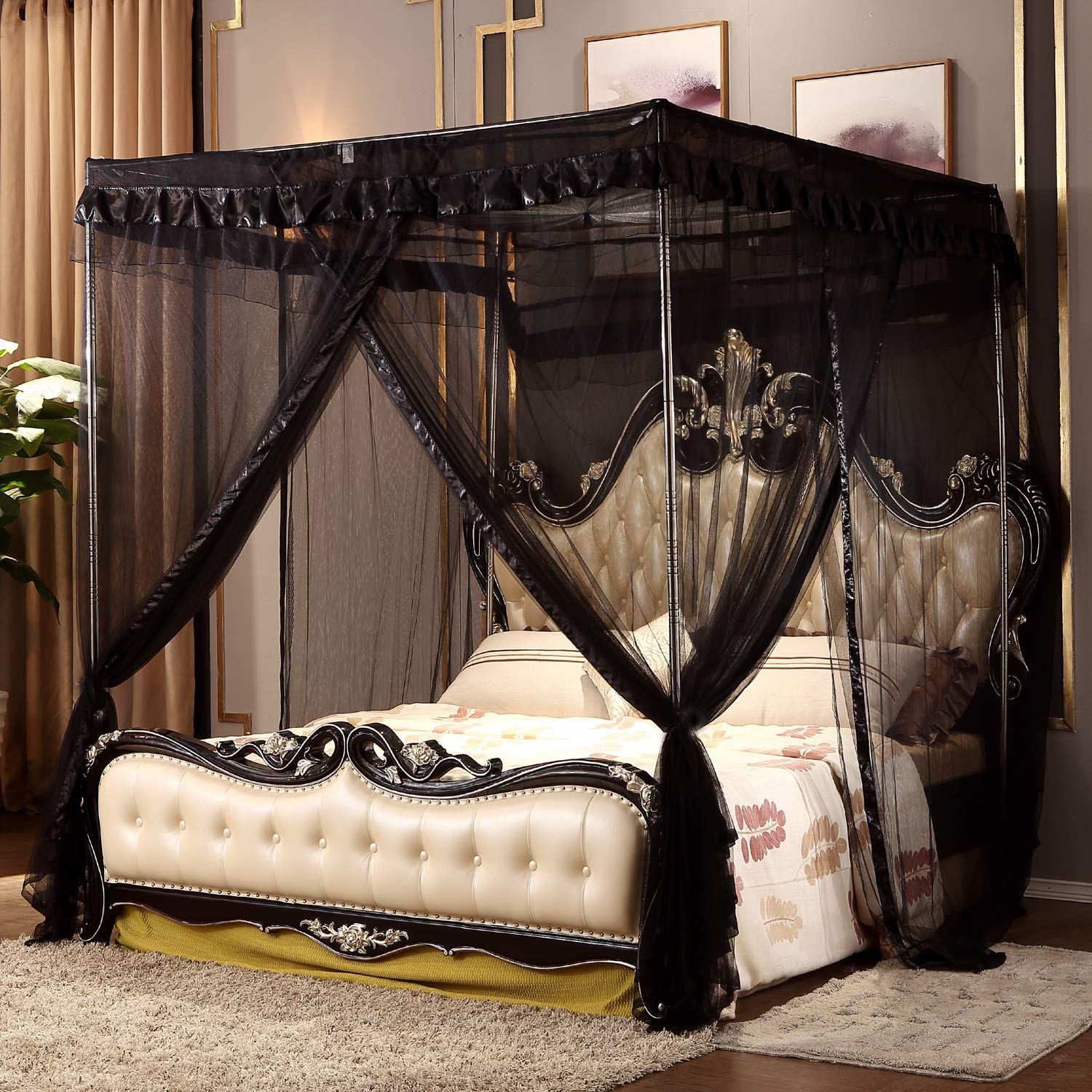 Princess 4 Corners Post Bed Curtain Canopy Netting
---
Adding a canopy immediately enhances the mood of the room to give it a more royal feel.
3. Carved Crib and Special Wall Treatments
---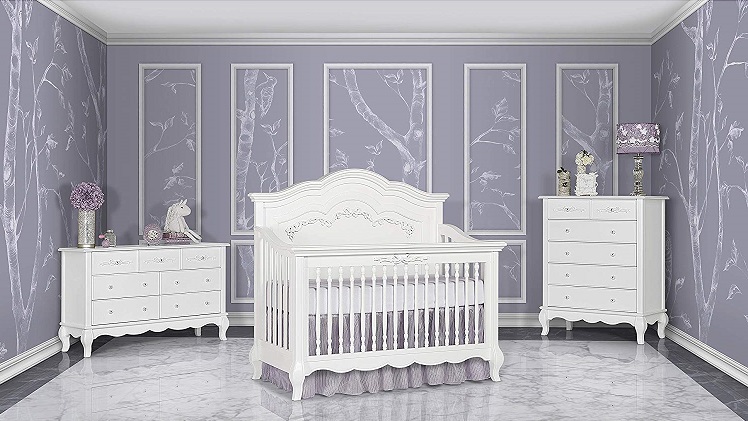 Evolur Aurora 5 in 1 Convertible Crib, Frost
---
A crib and nursery furniture with extensive carvings and Victorian elegance can be  elevated with a special wall treatment with panels or wainscoting.
4. The Royal Wave
---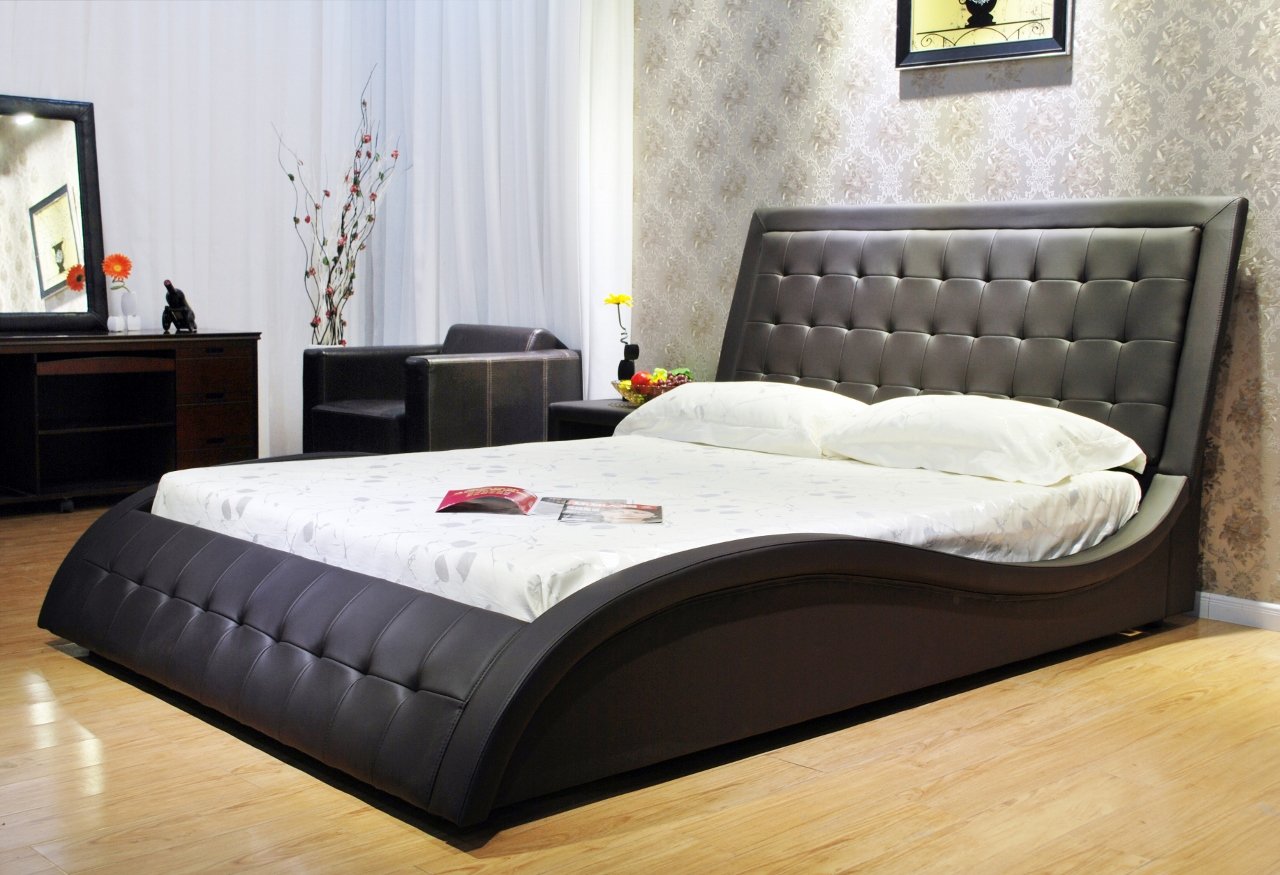 Black Wave-Like Shape Faux Leather Platform Bed
While most of the beds shown above are more geared towards the little ones, we have here a gorgeous bed that will make a stunning statement in your teenager's room.
This bed also comes in white for any young teen girl who loves the look but wants it in white.
5. Round Bed
---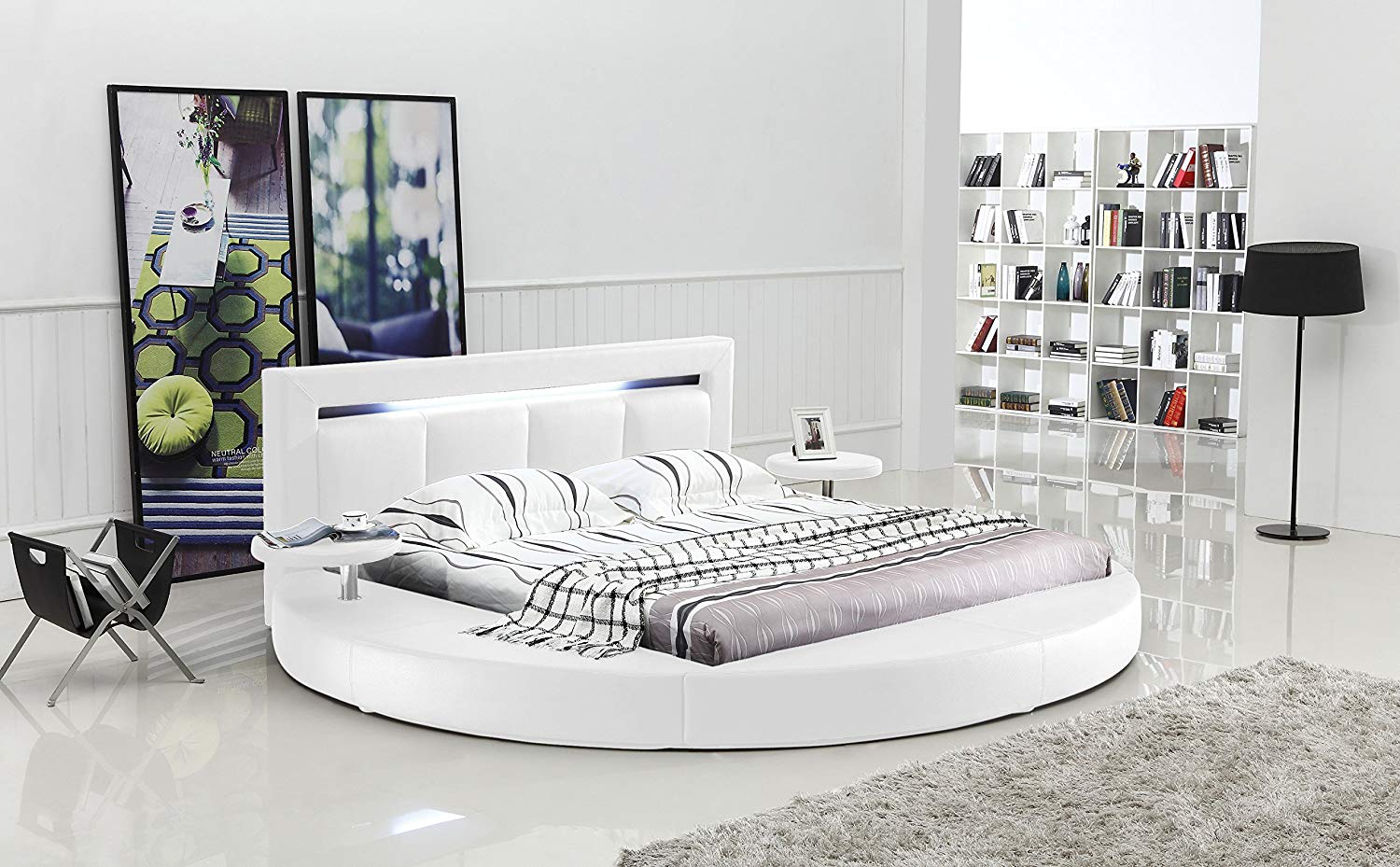 Oslo Round Bed with Headboard Lights
---
Another effective way to turn the attention of the room to the children bed, is to put in a round bed.
I particularly like one as in the picture above, since it uses a regular queen size mattress. This makes finding the right mattress and bedding a snap.
6. Bed Crown - Royally Dazzling
If you want to create princess bedroom or any royal look for less, there are a number of kids bedroom ideas you can use.
Such as this dazzling Princess Bed Crown, which is a great fit for your little princess. Add this crown to her room and give it that rich and opulent look for less.
With the vast range of styles to choose from, this is one good deal.
For more budgeted princess bedroom ideas, head on over to our Princess Themed Room page.
---
Return from Royal Children Bed to Kids Furniture
Return to Decorating Ideas Home Page
---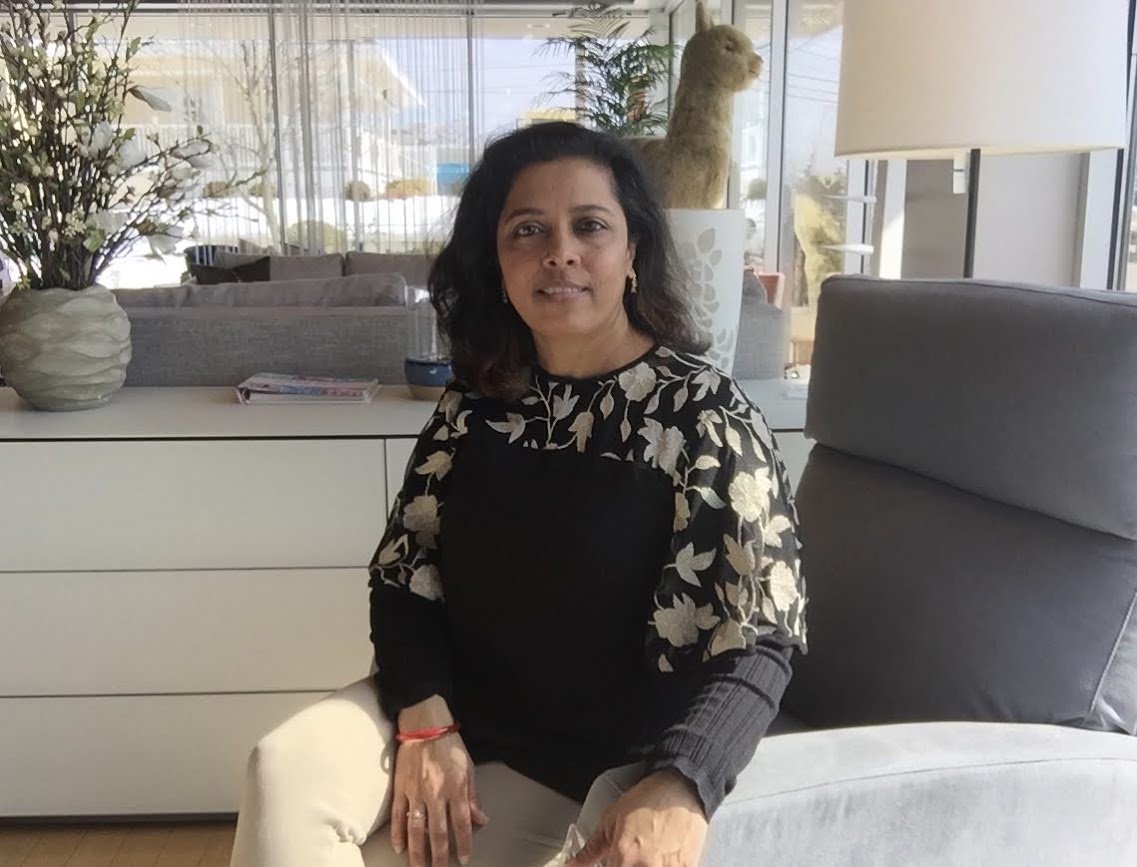 Hi, I am Richa and am super excited to see you here. I enjoy interior designing so much I went back to study it. Now armed with knowledge, passion and a vision to make 'happy homes', I hope this site will give you all the tools you need to make your kid's room happy too.   Read More...

---

Did you enjoy this article? Was it informative? Tell us in a comment below.
---
Want More Decor?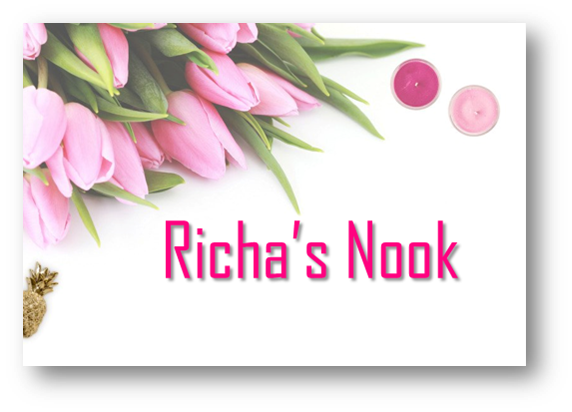 You can sign up for my free bi-monthly e-zine, Richa's Nook.
This is a great resource of ideas, information and a casual fun read to help you relax and unwind.
---