Hey mommy-to-be, get your Nursery ready before baby arrives.  

Click here

.                                                                   
Christmas Decor Ideas - Find Your Style
Christmas Decor Ideas To Reflect Your Style
(We have included third party products with the goal to help you navigate the web easily so you can focus on what matters to you. Purchases made through links on this page may earn us a commission.)
Decorating for Christmas is fairly easy...all you need is a profusion of red and green possibly with Santa, his elves and/or his reindeer in the vicinity.
That being said, there are just so many different Christmas decorations and crafts that you might want to try something new every year. 
Don't know what Christmas gifts to buy this year? Check out our recommendations!
There are also many places to decorate - the front garden, the main door, the living room, the dining table, the individual rooms...
---

Christmas Countdown - Reindeer
---
Some love to go over-the-top with their Christmas decor ideas, while others are more under-stated. It is important that you find your style - and it doesn't have to remain the same every year.
1. Finding Your Style
Before you start shopping for the Christmas decorations, you need to decide how you would like to decorate this year. You don't have to settle for the same things you did last year.
Find a way to add to the memories. If you welcomed a new member into the family - baby, fiancee, pet or any other, you can show your appreciation by 
buying special personalized ornaments, 

adding their personal stockings to the garland on the mantel.

handing them their very own 'ugly sweater' 

J
If your previous theme had a profusion of red and green why not change it up with a silver and gold theme this year?
2. Decorating the Main Door
Simple yet gorgeous, wreaths have a way of welcoming the changing seasons and festive occasions.
With so many options to choose from, you may find it difficult to decide. Why not go for more than one.
Putting three wreaths from big to small on your main door, this Christmas decoration will pull the guests to your doorstep.
Here are some fabulous Christmas decor ideas for your front door - 
Glue a wrapping paper on the entire door - add a ribbon and bow to make it look like a Christmas present.
Put up a beautiful and inviting wall decal on the front door.
Put a picture of Santa's back (as if entering the house) and glue pictures of elves carrying presents on the wall beside it.
3. Lighting Up the Living Room
You have the Christmas tree sitting proud, showing off all the ornaments old and new, as the center of attraction. 

Do you have a fireplace? There are a number of ways to decorate the mantel - garlands, stockings, figurines and candles. 
Try these holiday decorating ideas too:
If your living room has a dominant color, adding different shaped vase or bottles either in that color or containing decor items in that color, onto the mantel will merge the color with the Christmas theme.
A set of wrapped gift boxes at the other end of the sofa also carries the theme forward.
Include a frosted Christmas tree if you are going for a silver themed decor this year.
Change the artwork to show Santa, his elves, a white landscape etc.
Create a special alcove to showcase the Nativity Scene.
Bring out the Christmas decorative pillows and plump them onto the sofa.
4. Setting the Christmas Table
All that mouth-watering fare you are cooking up in the kitchen, needs a mind-blowing setting to show it off!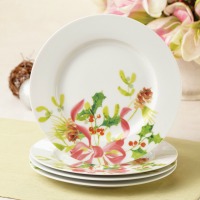 Dress up your dining table with a fabulous centerpiece, candles, figurines and napkin rings. 
Here are some cool diy ideas for decorating the table for Christmas:
Make napkin rings from anything at all - snowflakes, jingle bells, sprigs of holly, faux berries - cut rings from gift paper roll or paper towel roll. Hot Glue away! 
Something the kids can do - simply cover the rings with wrapping paper and add a ribbon on top!
For centerpiece, add ornaments in a glass vase. You can also buy pine-cones - spray paint some in red, green and silver (or whatever your color theme) and sprinkle glitter on them.
Put silver or glass candle holders, but instead of candles, put glittering ornaments on them instead.
Use a cupcake holder to hold your greenery, ornaments, pine-cones and/or figurines.
Whew that is a truckload of Christmas decor ideas and I could go on for-like-ever!! 

Amazing Glow in the Dark Wall Art
We will leave you with this beautiful landscape - if you live in a city where White Christmas is only seen on TV, transform your home to a winter wonderland and have a Fabulous Christmas!
Don't forget to buy Christmas gifts for everybody on your list (even the naughty ones!). We have created our own list of recommended gifts...just in case you were wondering where to start.
Return from Christmas Decor Ideas to Holiday Gift Guide
Return to Decorating Ideas Home Page
---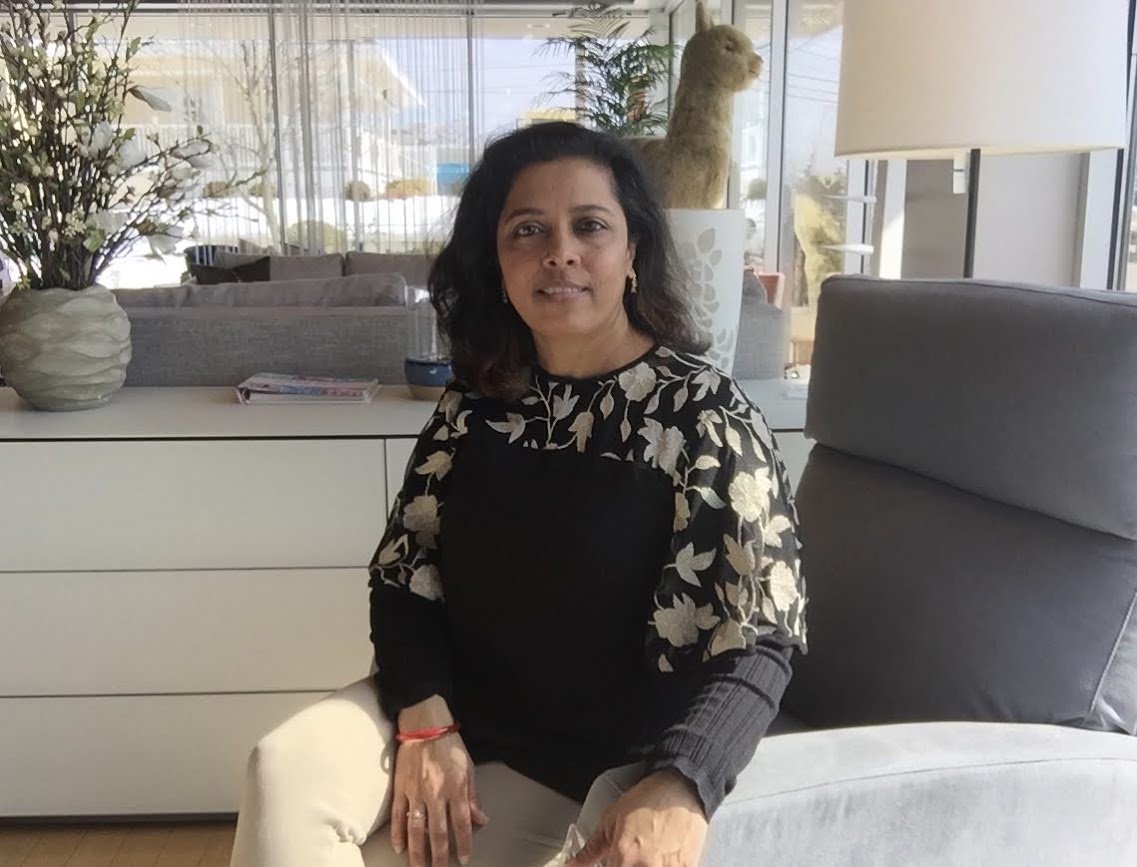 Hi, I am Richa and am super excited to see you here. I enjoy interior designing so much I went back to study it. Now armed with knowledge, passion and a vision to make 'happy homes', I hope this site will give you all the tools you need to make your kid's room happy too.   Read More...

---