Hey mommy-to-be, get your Nursery ready before baby arrives.  

Click here

.                                                                   
Room Colors GREY - Bedroom Color Scheme
Room Colors Grey - [Transformation Series #1]

(We have included third party products with the goal to help you navigate the web easily so you can focus on what matters to you. Purchases made through links on this page may earn us a commission.)
This is the first in our New Series - THE TRANSFORMATION. In this series we will create two inspiration boards to show you how the same color scheme or bedroom theme can be used to create a room for a small child as well as an older one.
For the very first article in this series, we have chosen the very popular and trending grey as our base. Whether you decide to paint the walls of the room colors grey or purchase grey furniture or bedding, this elegant look can make any other color in the room pop.
We hope you enjoy these put together room decorating ideas and find the inspiration for your own creation.
The Grey Nursery
The nursery might be the last place you would expect to find grey walls, and yet, we have seen an increasing number of nursery room colors grey walls.
The fun as you can see comes with the colorful array of bedroom accessories. The grey walls actually enhance any accent colors you decide to use. Here are some ways that you can bring grey into your baby nursery.
In the photos above, we have shown you different ways to bring grey into the baby nursery. The beautiful silver grey wallpaper has a lovely 3D texture that adds a glow to the room. Or bring in a grey convertible crib and matching dresser - bring in color through the bedding, wall colors and accessories.
The soft grey bedding is a great addition if the walls are grey and the furniture is another color. As you can see, in the room colors grey are neutral enough that other colors such as yellows and oranges for a warmer feel and blues or greens for a more serene feel stop the baby nursery from being boring or look faded.
The Grey Fashionista Teen Room
For your fashionista teen, room colors grey with blush, mint, black and even the gorgeous golds and silvers are all open for her.
I especially like grey in a teen room just because it is an elegant yet neutral slate for her to add whichever color she likes - even BLACK !!
---
I hope you enjoy this Transformation series. I look forward to adding more color schemes for your inspiration.
Return to Decor Mom's Home Page
---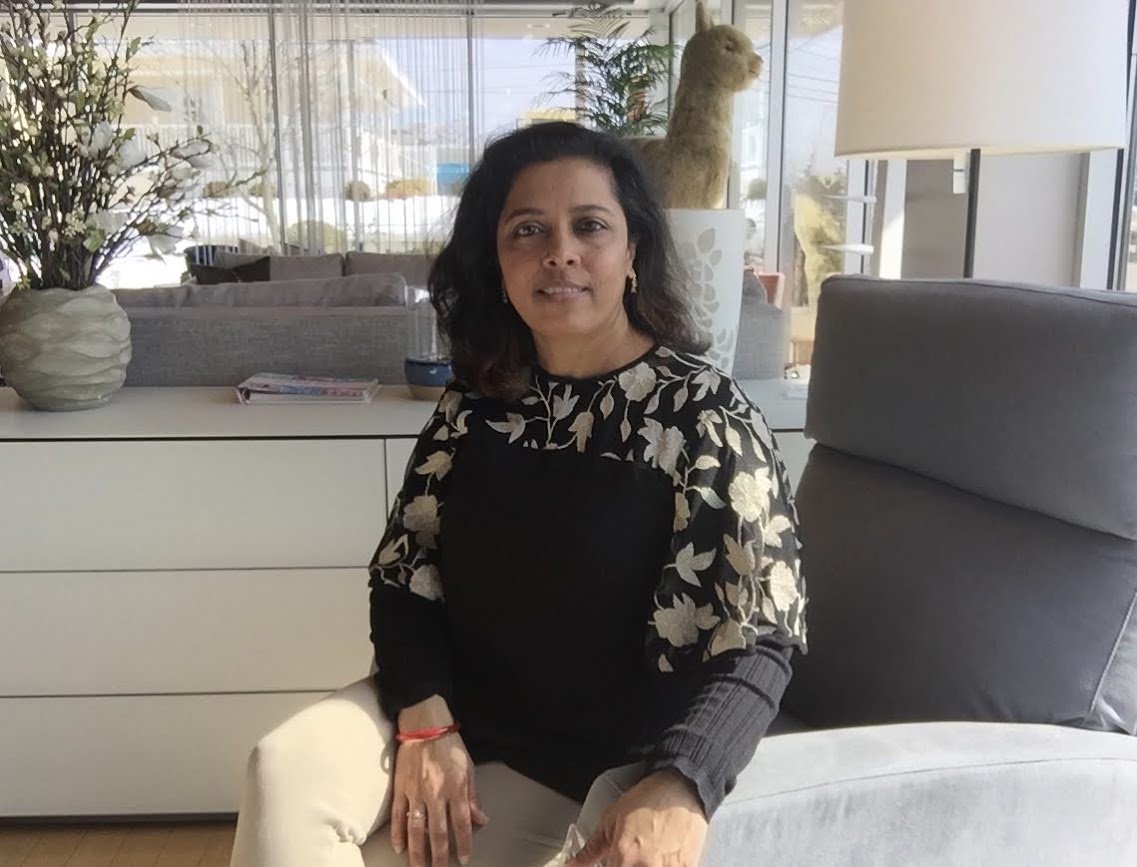 Hi, I am Richa and am super excited to see you here. I enjoy interior designing so much I went back to study it. Now armed with knowledge, passion and a vision to make 'happy homes', I hope this site will give you all the tools you need to make your kid's room happy too.   Read More...

---