Hey mommy-to-be, get your Nursery ready before baby arrives.  

Click here

.                                                                   
Monkey Nursery ...A Swinging Theme
Create a Monkey Nursery – in a swinging good time 

(We have included third party products with the goal to help you navigate the web easily so you can focus on what matters to you. Purchases made through links on this page may earn us a commission.)
Getting motivated with the '5 Little Monkeys' song?
Animals are an all time favorite for parents going for gender neutral looks in the nursery. Of all the animals there are, the monkeys are by far the desired choice.
If you have decided to lose the jungle and keep the monkey, we have some cool ideas to jazz up the baby room.
---

Bedtime Originals Mod Monkey 3 Piece Bedding Set
---
1. Choosing the Colors
Think monkeys and immediately green walls swim into your mind. If that is not your preferred choice, try some neutral shades of cream or beige. A sky blue wall would draw attention to the tree branch with hanging monkey mural.
A light yellow wall with squares and circles in soft green shades at different levels framing different wall art décor would create a unique look for the room.
2. Find Inspiration
Pick the bedding first. This is the standard response when you look for inspiration for the monkey nursery. Are you heading off towards the Nojo Little Monkeys bedding collection already?
Wait! What if you found a must-have Monkey Wall Art and matched the bedding set to that instead? A neutral baby bedding would go a long way after the monkey stickers were taken down. (The mint blue coral floral bedding set is a great case in point)

3. Monkeying around the Nursery
Hang a monkey wall clock, nail in a monkey memoboard, spell your baby's name, add a night light, lay a nursery rug or simply hang a Monkey Tree Mobile. These are standard items easily available online with the click of a button.
For on the go moms and dads, we suggest Graco Pack n Play.

4. Monkeys in the Bathroom
Carry the monkey nursery theme into the bathroom. A monkey shower curtain and a Monkey Towel Set would brighten up the room and make bath-time fun for your little one.
Add some Monkey Business Wall Decals (you could use it in the nursery as well, to tie the two rooms together). Although you won't be using most of these items right away, you might want to hoard them now for use when your baby gets to toddler stage.

5. Gift Ideas for Mama and Baby
Are you looking for gift ideas to give the mom or her baby? Are they monkey crazy? Help Mom carry the monkey theme out of the baby nursery.
A Diaper Day Bag is a practical gift that she will love. A monkey business personalized plate makes a beautiful keepsake. Or opt for the traditional "Five Little Monkeys" Five-Piece Gift Set in Keepsake Basket.
The cute baby monkey nursery decorations will make your baby's nursery cheerful and fun. There are a great many variations to the monkey theme.
The ever popular Curious George theme
A do-it-yourself Sock Monkey decor
A girl pink monkey baby room
A boyish blue monkey baby nursery
---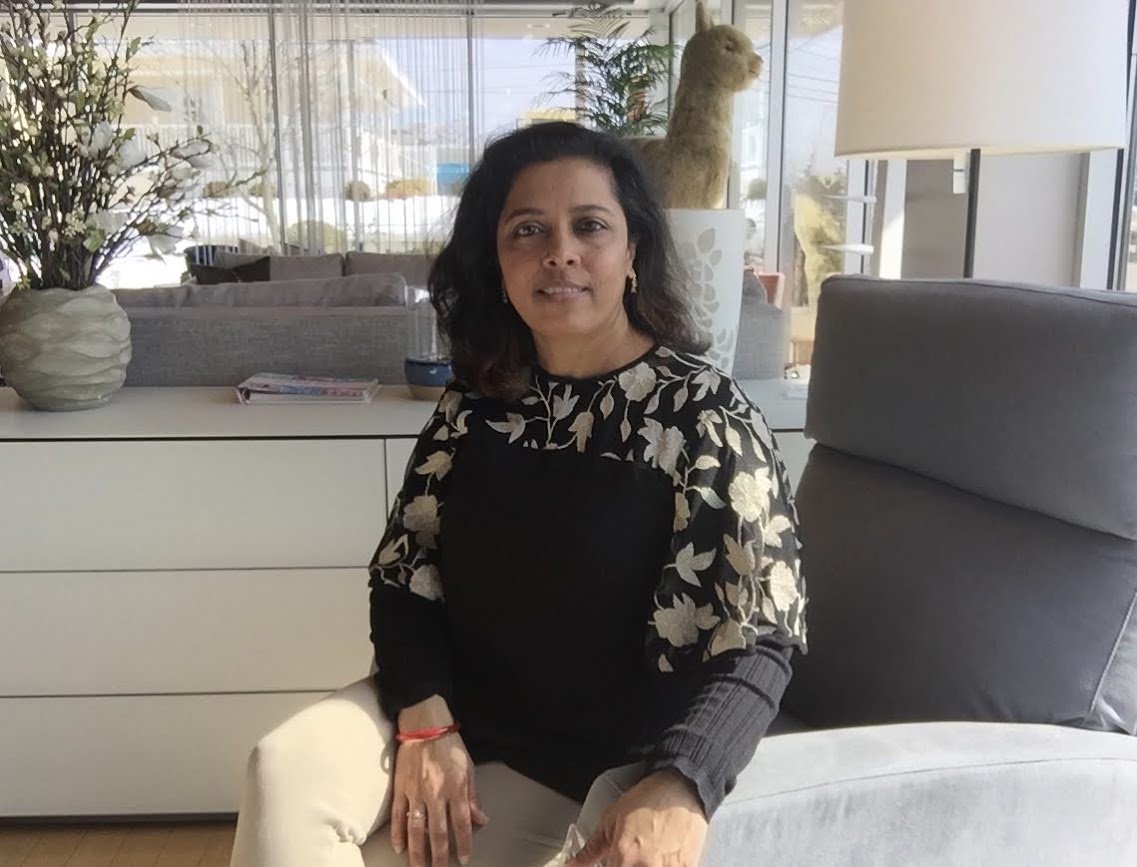 Hi, I am Richa and am super excited to see you here. I enjoy interior designing so much I went back to study it. Now armed with knowledge, passion and a vision to make 'happy homes', I hope this site will give you all the tools you need to make your kid's room happy too.   Read More...

---