Hey mommy-to-be, get your Nursery ready before baby arrives.  

Click here

.                                                                   
Kids Room Storage - Organizing Ideas
Kids Room Storage - the fight for organization
(We have included third party products with the goal to help you navigate the web easily so you can focus on what matters to you. Purchases made through links on this page may earn us a commission.)
Armed with your middle or elementary school supply list, you head to the store. You are probably looking forward to the start of school.
My kids love to return to school and meet up with all their friends. I love the extra moments of absolute silence. Actually I also enjoy the moments of chaos just before the kids go out the house. It makes the silence all the more palpable.
---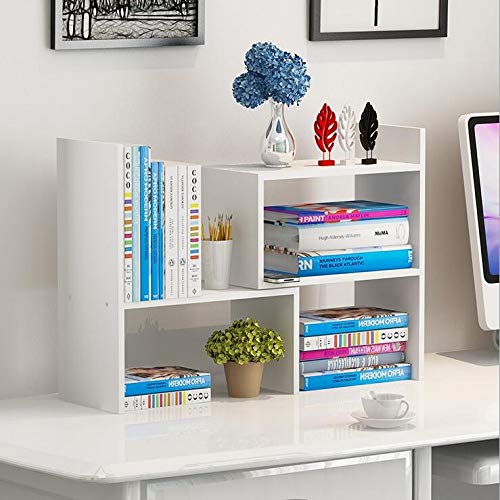 Wood Adjustable Desktop Storage Organizer
---
Once school begins, however, you wonder how to get organized with all the school supplies. You need to be prepared for the flood of papers, school updates, special dates (for submission of projects etc). You need storage ideas for pencils, erasers, crayons – stuff that has a tendency to disappear without a trace.
When we think of kids room storage, it's usually toys that take center stage. But the truth is that once they start school, you need more organizing ideas for their school supplies.
Finding the right storage ideas for your kids room is all about knowing what your storage needs are going to be. If your child is in pre-school, expect a lot of drawings, cut-outs and similar paper projects coming in daily. You will also have a lot of crayons (washable variety please), markers, and color pencils to store.
There will be backpacks to put away and lunch bags to keep in a handy place. In winters, there will be jackets, mittens and boots to contend with too.
---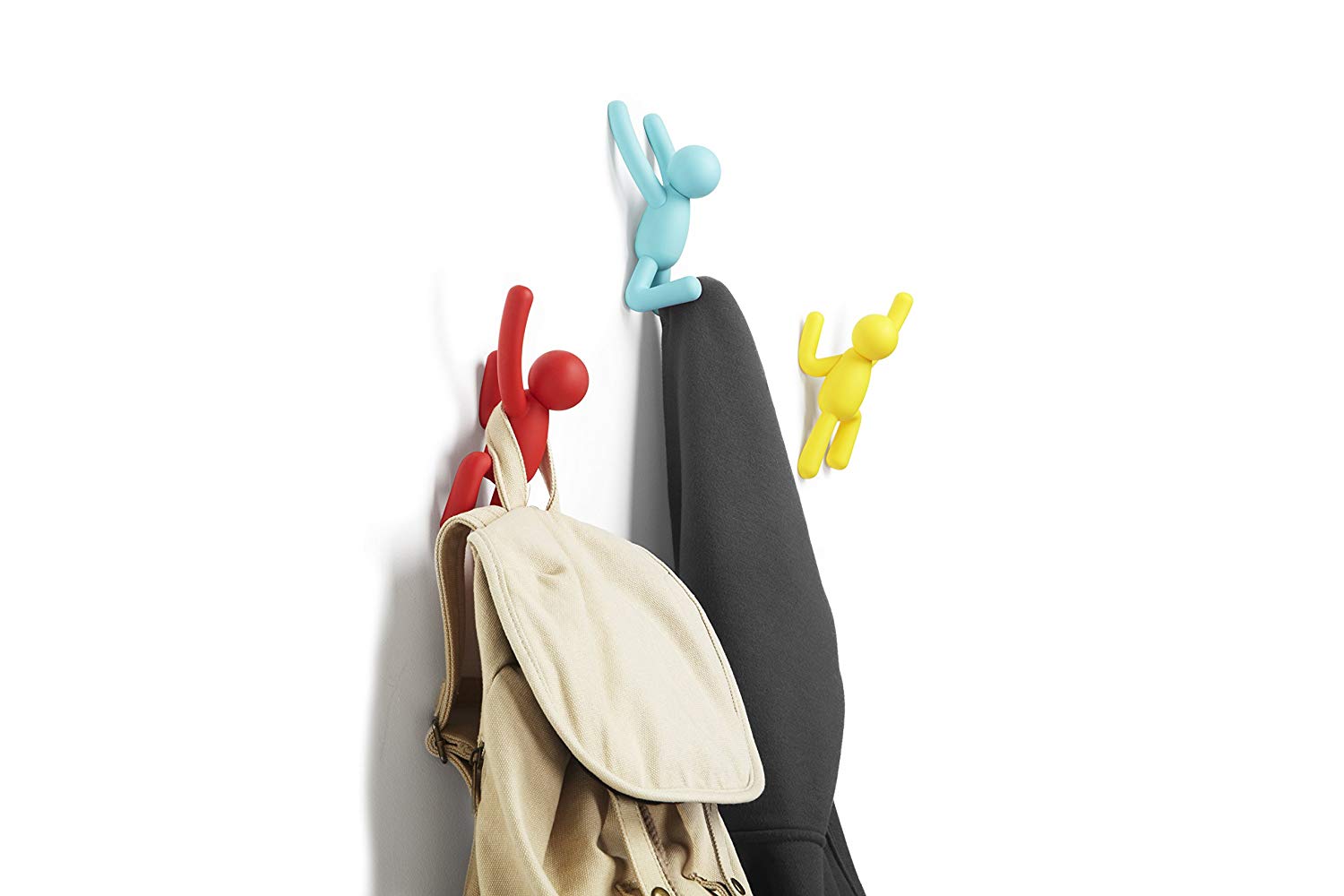 Umbra Buddy Wall Hooks
---
As they grow older, an endless supply of pencils and erasers, papers for rough use, craft/project supplies (my son had to make a 3D image of an insect for his 2nd grade project!) will be part of the kids room storage ideas. And what about those library books they bring home each week?
They will have projects to complete within a time frame. They will have parties that you need to send something in for. There will be school plays that you will have to attend. There will be birthday parties and playdates to be juggled. Combined with all your regular day's work that is a lot to remember.
---

Hexagon Cork Board with Adhesive Backing
---
Dry erase boards, chalkboards or magnet boards can be a great asset in keeping track of all the activities your kids are involved in.
Without doubt, your child needs a special place to sit and complete their home assignments. If his room is big enough, place a desk and chair and add desk storage such as cups for holding their pens and pencils; containers for paperwork; folders for separate subjects.
---

Learning Resources Create-a-Space Storage Center
---
Kids room storage ideas come in so many playful colors and designs!
If you are short on space, create a corner for the kids. My kids sit at the dining table to study. But I have cleared out some closet space next to it, where they can store paper and a bookcase for their books. If you do not have a closet, clear out a couple of drawers in your dining room hutch.
In short, kids room storage solutions for all their school supplies is an essential requirement in your home. Don't let the clutter defeat you.
Remember to keep one day of the week to go through all the papers your kids have brought home. Decide on the ones you wish to keep and the ones you can shred.
If you find yourself getting sentimental about the little scraps of 'I love you Mommy' strewn around the house...there are many ways to deal with them - make a scrapbook, create a collage for your room or simply take pictures and then throw them away.
Now brace yourself for the new school year with confidence!
Return from Kids Room Storage to Kids Storage Main Page
Return to Decorating Ideas Home Page
---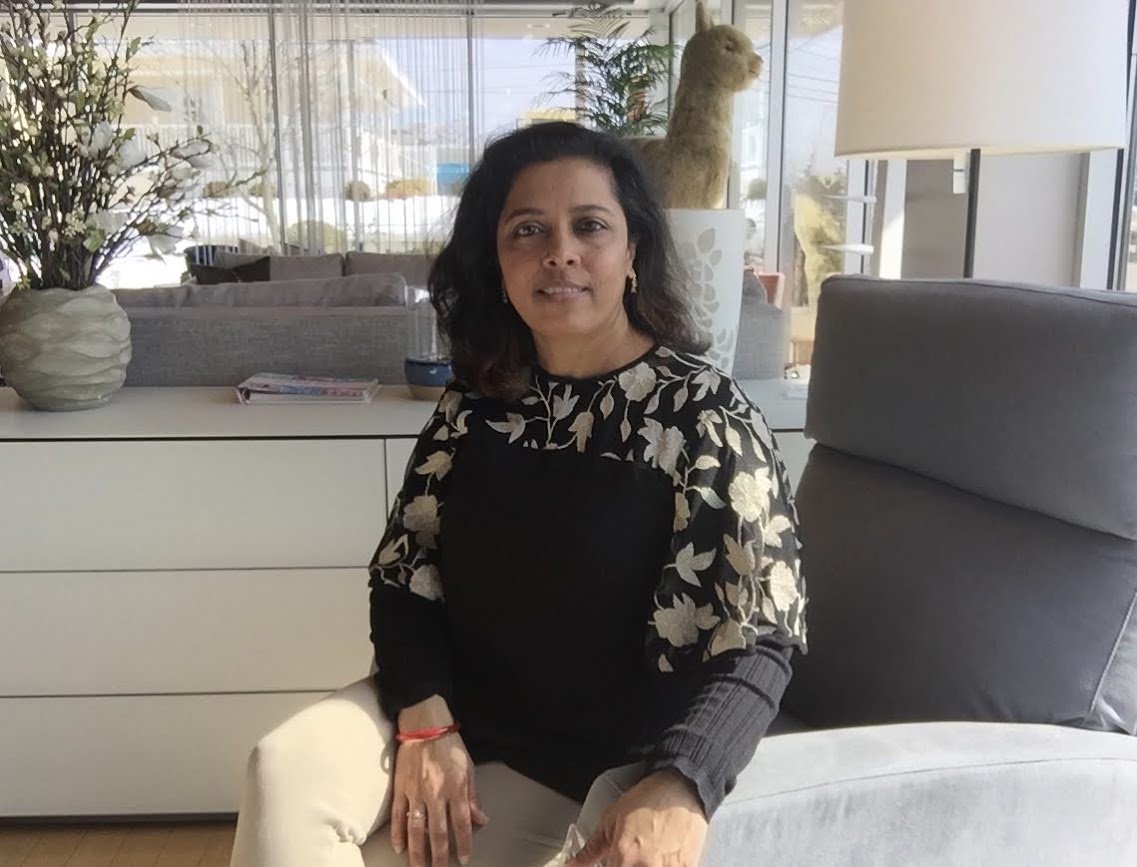 Hi, I am Richa and am super excited to see you here. I enjoy interior designing so much I went back to study it. Now armed with knowledge, passion and a vision to make 'happy homes', I hope this site will give you all the tools you need to make your kid's room happy too.   Read More...

---