Hey mommy-to-be, get your Nursery ready before baby arrives.  

Click here

.                                                                   
Kids Room Ideas 
- Clever and Creative
Creative Kids Room Ideas for Clever Parents
(We have included third party products with the goal to help you navigate the web easily so you can focus on what matters to you. Purchases made through links on this page may earn us a commission.)
Creating magic in the kid's room is all about inspiration. It is the one room in your house where you could just splash paint all over and call it 'inspired'!
We have compiled our own list of clever and creative kids room ideas to help you achieve a room that your kids will love and your neighbors will envy.

Before we go any further, it is important to remind you that children outgrow their fancies and fantasies in the blink of an eye. Spending a cartload on fancy furnishings that will soon be laying at the bottom of a trunk is not clever.

1. Paint a Rug on the Floor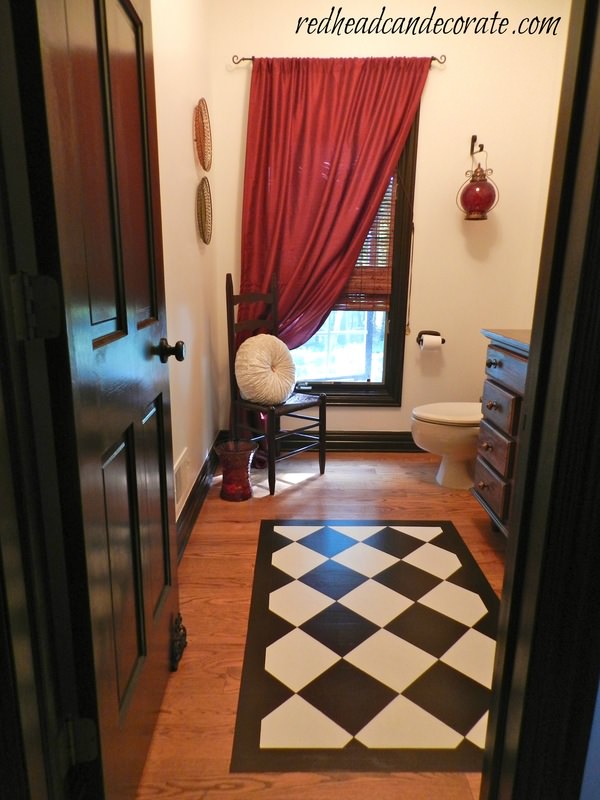 It's a rug!! or is it??
There are 2 key points in favor of painting a rug.

>> A wooden floor is always better in a kids room (and everywhere else too, really) as it is easy to clean and disinfect. Likewise a rug for all it's beauty also gets just as dirty and is never a 100% clean. Your answer...a painted rug!!
>> You can get the perfect color combination or theme to go with the rest of the theme or ideas of the bedroom decor.
2. Change the Dresser Knobs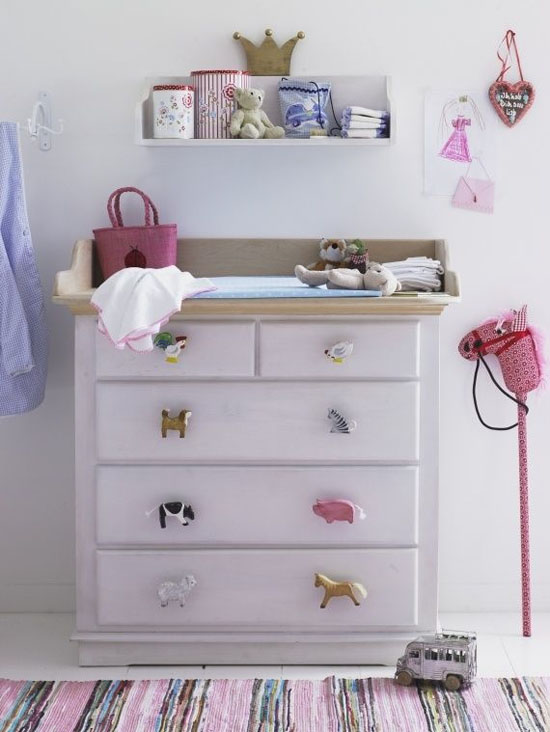 Dress Up the Dresser (www.athomeinlove.com)
How easy (and clever) is this? The market is filled with tons of beautiful dresser knobs if you prefer those. Or, dig through your child's hoard of toys and you are sure to find amazing toys or puzzle pieces to create one-of-a-kind dresser knobs.
3. Create an Art Gallery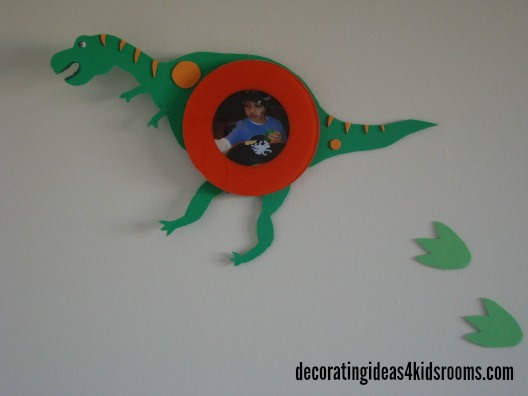 Creative Photo frames with foam
Children love to draw, paint, get messy. Buy lots of photo frames from the dollar store. Color them, stencil designs on them or even stick foam to create your own design. Display your child's artwork and also photos of them painting.
4. Re-Use the Party Decor
Swing the decor into the bedroom
We always try to plan the birthday party themes around the interests of our kids. But what happens to all that decor after the party? Don't bury it in the party ware box.
Display the wall decor in their bedroom and incorporate into the kids or baby room design. If you used pom-poms, bunch them up and stick above the bed. 
5. A Heads Up to the Headboards
A simplistic bed is a great investment for the long term. But you can add some whimsy as well as a cozier bed with a headboard that is simply out of the box. 
Cushions!
Buy cushions in different colors, patterns for a bold look or even write your own messages on them with a fabric paint pen. Now you can suspend them from a curtain rod put just above the head.
Wow! That was so much fun. Coming up with creative and clever kids room ideas is not so difficult. You just need to think beyond the obvious.
And spend some time online looking for these gems. Or you could sign up for our free ezine and get similar tips in your mail box.
Let me know if you try any of these ideas. You can put them up on our DIY Projects page.
---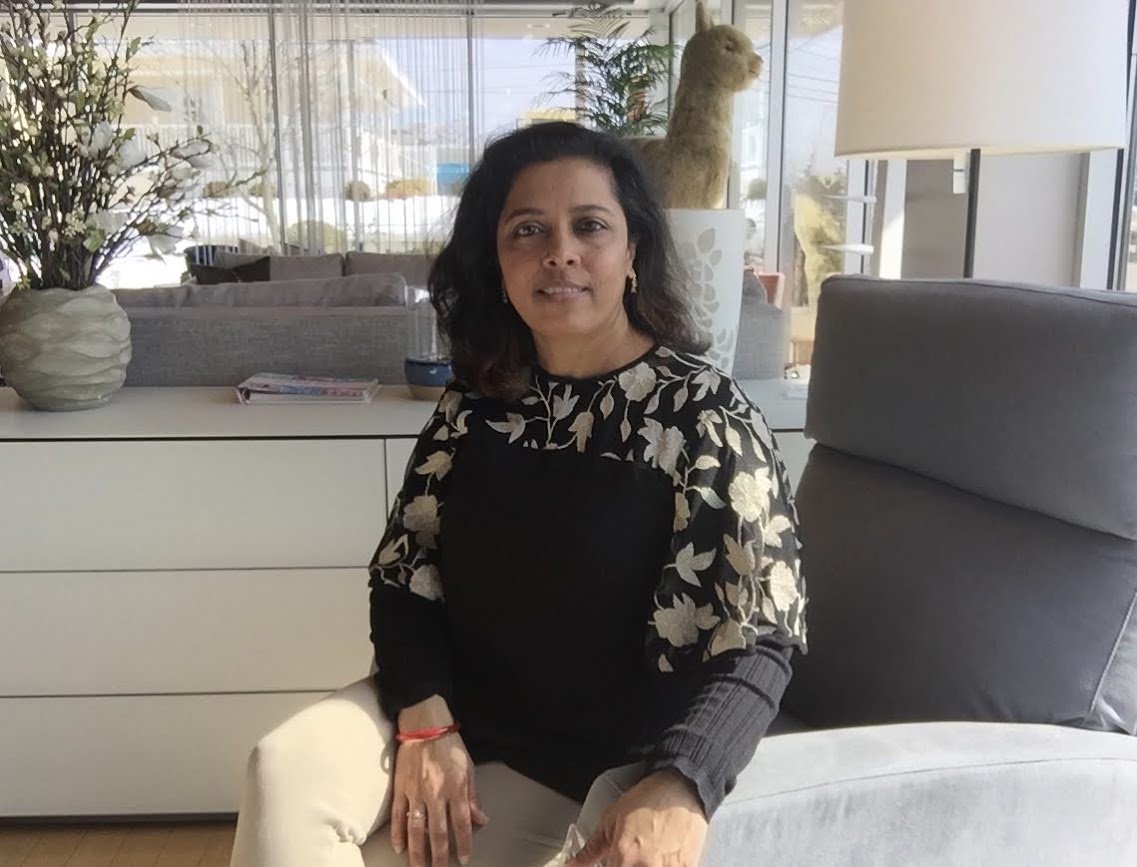 Hi, I am Richa and am super excited to see you here. I enjoy interior designing so much I went back to study it. Now armed with knowledge, passion and a vision to make 'happy homes', I hope this site will give you all the tools you need to make your kid's room happy too.   Read More...

---