Hey mommy-to-be, get your Nursery ready before baby arrives.  

Click here

.                                                                   
Girls Bedroom Decor -
 Pink Bedroom and Nursery
Dreamy Girls Bedroom Decor From Blush to Hot Pink
(We have included third party products with the goal to help you navigate the web easily so you can focus on what matters to you. Purchases made through links on this page may earn us a commission.)
Fitted bedroom furniture is a great way to decorate your teenage daughter's bedroom for maximum efficiency of space. But what is a teen girl bedroom without some soft pink hearts strewn around?
From bedroom dressers and bedspreads to mirrors and wall art; there is an amazing abundance of dainty heart shaped girls bedroom decor.
Pink comes in many shades and hues. From hot pink to soft pastels and everything in between, you are sure to find the perfect hue for your pink bedroom or nursery.
---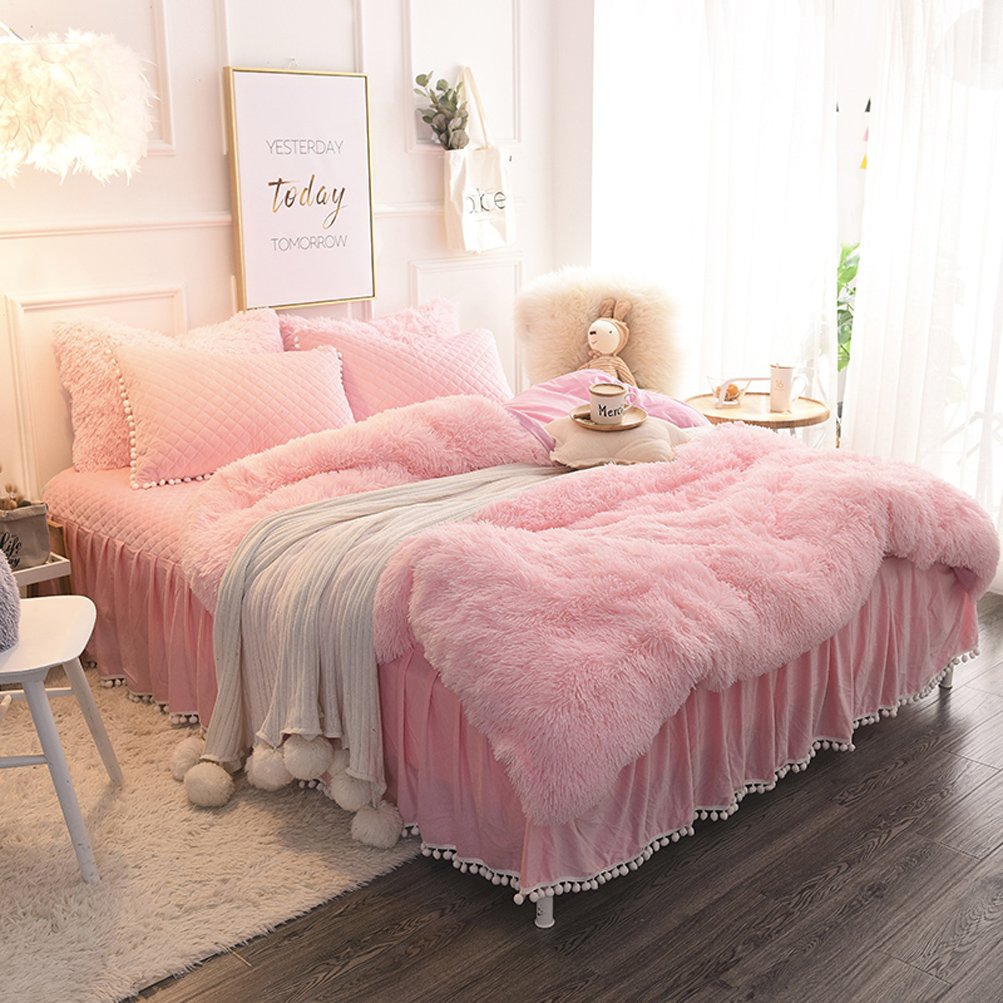 Luxury Plush Shaggy Duvet Cover Set
---
Even though it is a traditional color and many parents are opting for more neutral tones, there is just something about a pink bedroom that makes our feminine side sigh with satisfaction. I do feel that a girls bedroom decor is not complete unless it has at least 1 pink item in it.
So how can we make a pink bedroom look distinctive and unique?
Just because you have chosen a specific color does not mean there can be no other theme. You can go with pink hearts or pink flowers or even pink owls or pink pirate theme.
Do you have a special hobby? Stencil pink guitars on the walls and even furniture. If you love books, glue a pink wrapping paper to the back and sides of your bookcase.
Show your love for animals with pink scrapbook paper silhouettes of animals framed around the room.
Have too many hobbies and can't decide on one - then color the frames pink and display whatever art you want in it!
Paint three walls around the room a soft pink or neutral color while the fourth wall can be an accent wall in a hot pink tone.
Pink Nursery
Bring home you little bundle of joy to a beautiful pink nursery. The girly girl bedroom decor announces your daughter's homecoming more eloquently than anything else.
Although soft pink and light pastels are common sights in a girl nursery, adding a dash of this darker pink with the cute animals looking at you with the big, trusting eyes will surely raise the bar of cuteness in this girl room ideas.
The white and pink polka dot design is easy to find. Tie a polka dot ribbon around the lamp or paint the dresser drawers in the same design to easily carry the theme throughout the room.
You don't have to restrict the pinkness to the girls bedroom decor either. There are diaper bags and high chairs, car seats and gliders and a host of other essential baby items that can be brought into the theme of the room.
Just don't overdo it or all those pink and white polka dots all around the house might just make you see red. There are ways to carry a theme without using the same pattern. Change the dots for stripes or add animal silhouettes over them to give a break from the monotony.
Pink Bedroom for Teenagers
Pink zebra bedding, pink chandeliers and a comfy pink chair will look great when paired with a complementary color such as apple green or even black.
For a more feminine look, pair the soft pink with deep red for a stunning effect.
Headboards are another cool way to show off the theme of the bedroom. Whether you decide to DIY your way through or simply BUY the one you want, you can make your statement from simple to ornate.
Decorative Ceilings
Don't forget the ceiling! It is a great blank canvas that can be used to create a homey feel to your room. Paint a design on the ceiling or stick a lovely pink wall decal. 
There are also decorative tiles available in gold, silver and many more colors and textures. These tiles can be put on the ceiling or also on one wall to create a special area.
The background tiles can be painted and repainted to suit your mood or the kids bedroom themes as they change over time.
Hang tissue paper pom-poms or stick glow in the dark stars on the ceiling.
While the girl room ideas change as they grow, pink is a color that will never go out of fashion in her room. 
As you create your own pink bedroom or nursery, be sure to keep us in the loop. We would love to see our ideas come alive in your room and to share your ideas with the rest of our readers.
Return from Girls Bedroom Decor to Teen Bedroom Ideas
Return to Decorating Ideas Home Page
---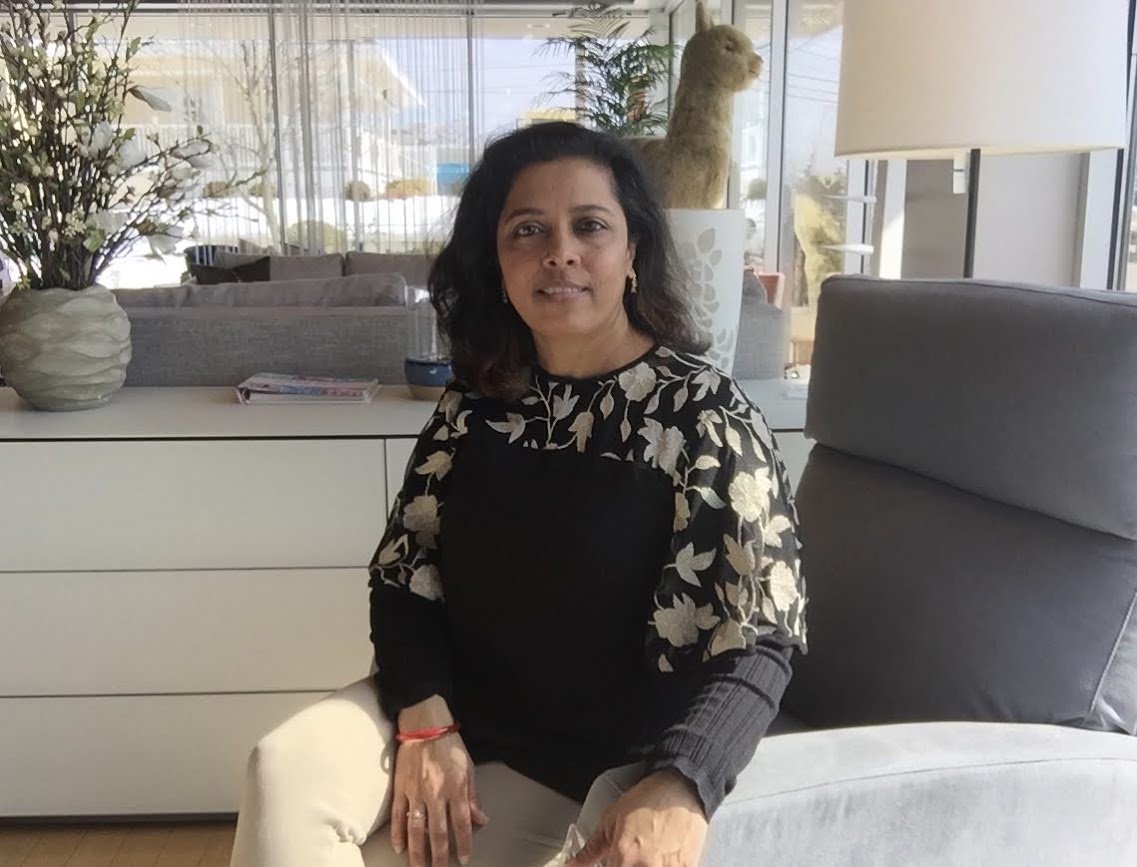 Hi, I am Richa and am super excited to see you here. I enjoy interior designing so much I went back to study it. Now armed with knowledge, passion and a vision to make 'happy homes', I hope this site will give you all the tools you need to make your kid's room happy too.   Read More...

---