Hey mommy-to-be, get your Nursery ready before baby arrives.  

Click here

.                                                                   
Floral Bedding -
 Girl Room Ideas
Paisley and Floral Bedding in Girls Rooms
(We have included third party products with the goal to help you navigate the web easily so you can focus on what matters to you. Purchases made through links on this page may earn us a commission.)
Floral comforters, down pillows, linen sheets in flowery prints...can a girly girl bedroom be complete without at least one flower blooming somewhere around the room?
Flowers represent everything nice - spring, sunshine, happiness. Their vivid colors can transform the kids room and fill it with a variety of colors within one theme. Not many bedroom themes can boast the same.
Flowers are also very feminine since they are gentle, delicate and so lovely to look at. Hey, maybe you have even named your daughter after a flower? Wouldn't a floral bedding or comforter in your daughter's name be just perfect for her room?
---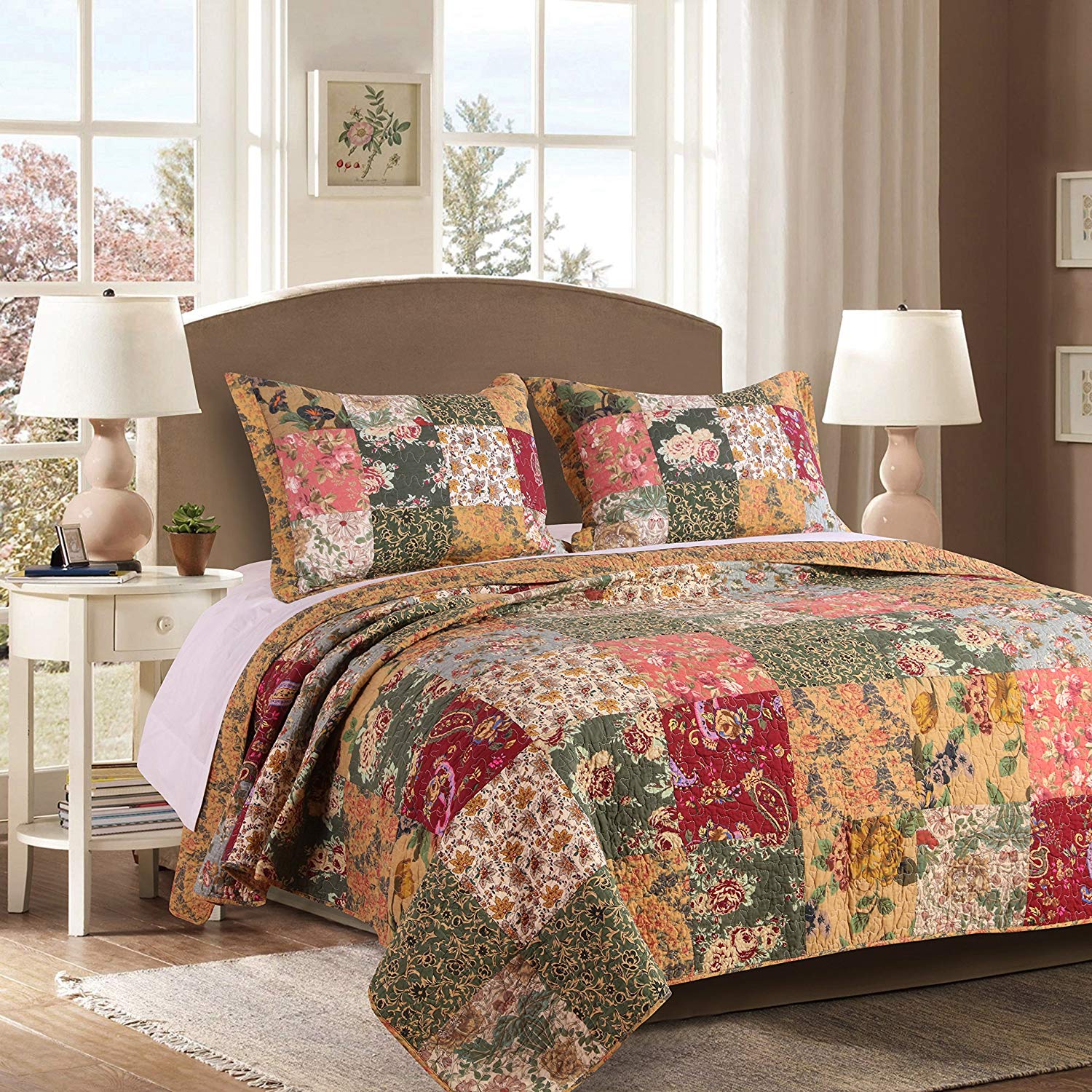 Greenland Home Antique Chic 100% Cotton Authentic Patchwork Quilt Set
---
Another point in favor of a floral bedroom is that they never go out of season. What that means is that whether your girl is still a toddler, in her tweens or getting ready to fly the coop...this is one theme she will never tire of.
So if you have invested in some heavy duty flowery furniture or any other big ticket item, it will probably hold a special place in her heart forever.
Choose the wall colors AFTER you purchase your floral bedding. We highly recommend this because floral prints come in all conceivable colors. Once you have finalized your choice, match the wall colors with the lightest hues from your floral comforters.

The pops of color can come from the dark colors of the comforter. Here we take a look at the bedding shown above. You can use the Devine Meadow or Devine Firefly for the walls. Bring the pop of color from Devine Primrose.
---
---
As with all other themes spoken about on our site, we caution, do not overdo the theme. This means, don't fill her room with floral bedding, wall art, rugs, room decor and flowery prints on her furniture! A few key pieces mixed with some basic solids goes much farther in enhancing the bedroom themes.
1. Flowery Furniture
Plan on keeping the furniture simple and sturdy? Bring home the theme of the room by adding just one gorgeous floral chair to the room. 
If you already have a chair, you could add a floral slipcover to enhance the theme or simply add lovely decorative pillows on the chair and bed with the same theme.
2. Scatter Blossoms on the Walls
Blossoms, butterflies, a tree decal - there is absolutely no limit to the possibilities to take your kids bedroom themes and turn them into a magical retreat.
More girl room ideas are adding silhouettes of birds and squirrels. These are easy to do and can give a nice variation to the traditional floral bedroom theme.
Decorative pillows, floral rugs, dresser knobs and hooks can all be customized to hint at the theme without being loud and crass.
3. Organize Efficiently
We may be covering this topic last, but it is by far the most important part of a child's room.
And it is called 'Organizing'.
Yes, most parents shudder to think of it. However, a few cleverly placed storage units can make your life (and your kids')so much easier.
These might look out of place in your theme scheme for the room, but that can be easily remedied. Wall stickers can be stuck on more than just walls. Use them extensively to adorn storage cabinets, benches and bins.
Floral Bedding and Comforters are a universal theme and come in so many different color combinations that choosing one might be a difficult task.
A gorgeous black and white floral art print framing the head of the bed might be the only accessory you need!
Return from Floral Bedding to Girl Themes
Return to Decorating Ideas Home Page
---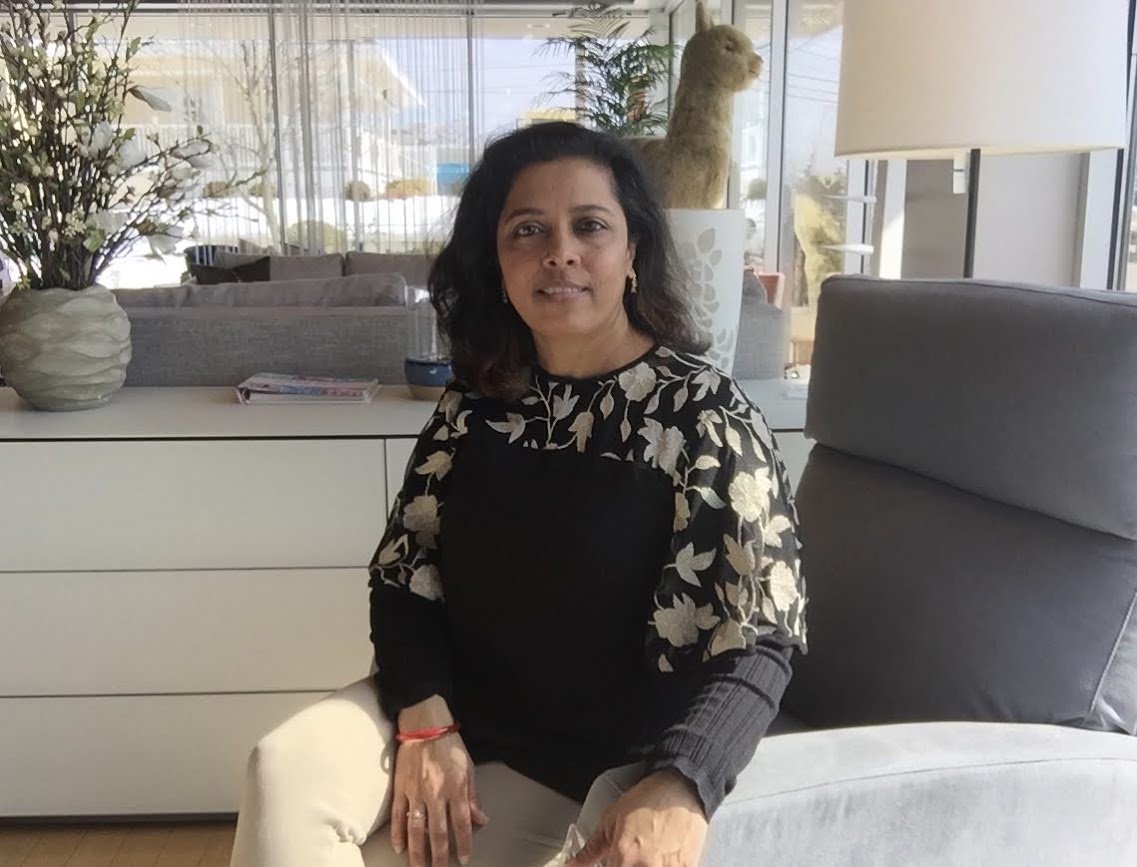 Hi, I am Richa and am super excited to see you here. I enjoy interior designing so much I went back to study it. Now armed with knowledge, passion and a vision to make 'happy homes', I hope this site will give you all the tools you need to make your kid's room happy too.   Read More...

---