Truman's Bright and Bold Personalized Nursery
by Julia
(Milwaukee, WI)
From the moment I found out I was pregnant, I immediately started brainstorming ideas for the nursery and I knew I wanted it to be a break from the norm of pastels and traditional 'baby' decor. I also knew I wanted to make the room highly personalized with tons of do-it-yourself projects, just to satisfy my creative side.

It all began with my love affair for the Ikea Strib rug and then continued with my paint color choice of 'Rushing Stream' by Valspar. After that, I decided my 'theme' would be all bright colors focusing on aqua, lime green, and orange.

My talented Mom made all of the curtains, window seat cushion, and rocker cushions for the room while myself and my mother-in-law sewed the bedding. We also indulged our love for fabric patterns by making our pennant banners around the whole room and an adorable birdie mobile above the crib. I used Photoshop to create multiple personalized prints with Truman's name, pictures of his family, and quotes for our baby boy. After numerous baby showers, we ended up with plenty of stuffed animals to decorate the nursery, and it seems giraffes, doggies, and monkeys are another theme of sorts. My favorite special project is the canvas art I painted for our little man, which includes his name, stick figures of his family, letters, numbers, and animal characters. I hope he loves it as much as I do!

Besides loving the bright colors and personalized touches in the nursery, I also love that we did it all on a budget. Scouring Craigslist for gently used furniture and making our own fabric pieces really saved us a lot of money. I don't think a cute, happy, personalized nursery needs to cost a fortune as long as you are willing to put a little work into it!


---
Want More Decor?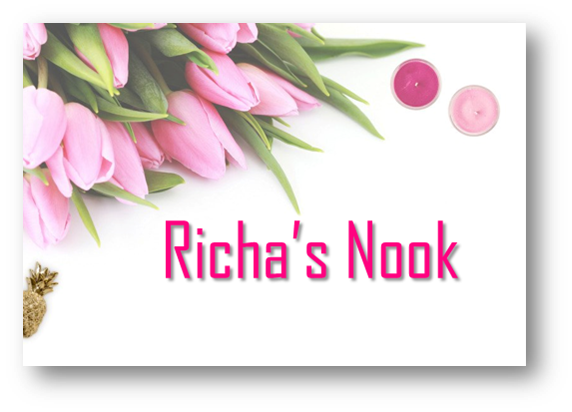 You can sign up for my free bi-monthly e-zine, Richa's Nook.
This is a great resource of ideas, information and a casual fun read to help you relax and unwind.
---