Hello. Thank you for visiting my site. Please bear with me as I update and secure this site so you can enjoy all the wonderful ideas to make your child's room ideal for him/her.

Dorm Room Decor
- Exploring Dorm Life
Dorm Room Decor helps transition from home to dorm life
---
Are you desperately searching for dorm room ideas? 
If you are a decorating buff, one look at your drab dorm room and you will be itching to start. Right?
Decorating dorm rooms means more than simply adding dorm room furniture, bedding, college posters and other dorm supplies.
The style of your college dorm room is a reflection of your individual personality. 
---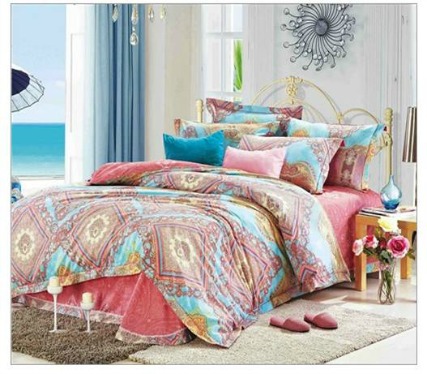 Persian Brush Comforter Set
---
While there are a lot of choices and selections available to you today with every store from hardware to software and from electronics to bedding competing for your valuable dollar; there are many questions as yet unanswered when it comes to the actual theme and execution of your dorm room decor.
Let us explore some of the different aspects of dorm room decorating and discover some interesting dorm decorating ideas on the way.

---
---
1. Rules Rule
Before you can decide what you want to do in your room, you need to find out all the rules and regulations of your college dorm. The most common rule is no nails or hooks that would damage the walls.
Find out what is allowed or not allowed in your dorm. There are many alternatives available, so simply being aware can ensure you do not end up with picture frames and wall shelves sitting on the floor.
2. Dorm Room Decor - Layout and Dimensions
Most colleges have virtual layouts of the dorm available. It pays to spend some time noting down the layout and dimensions.
You would not want to invest in a furniture piece only to discover it does not fit through the door! Or end up buying endless electronics and then find you do not have enough power points to set them all up.
Fill your dorm supplies at Dormco and enjoy a low shipping cost of only @2.95!
3. Reconciling with your Roommate
Perhaps the most important aspect of college life is the new social setup you are entering. Unlike home, here you cannot lock yourself in your room and demand your privacy.
You have to share your room with another. It helps if you are both on the same page, but that might not always be the case. Reconciling with your roommate, especially in harmonizing the dorm room decor will go a long way in helping you settle into this new era of your life.

---
The College Cozy Sofa
---
Once you have checked out your college dorm rules; noted down all the dimensions; and sorted out decorating matters with your roommate-to-be; you are ready for the fun to begin.
Start with the dorm furniture. Make a list of all that you have and what you might need, such as a dresser (if you have the space for it); a room divider; a futon or beanbag.
Your roommate and you might decide to go in for bunk beds (check ceiling height) to clear up more floor space, or even a loft bed.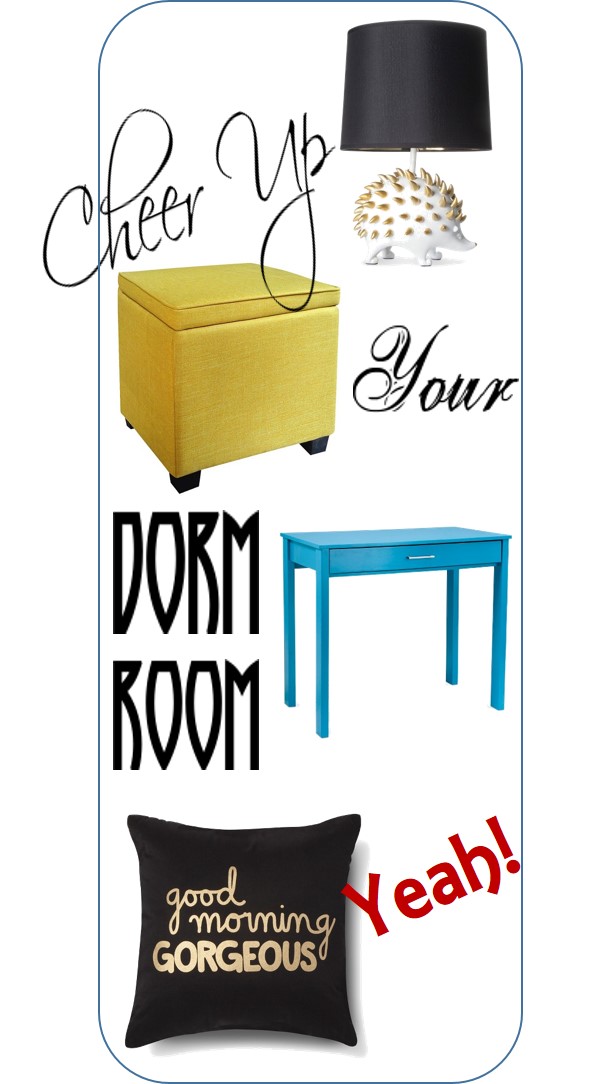 Do you have a theme or color scheme in mind for your dorm room? Look for the dorm bedding that most inspires you and design your room around it.
Do not know how to pull a cohesive look together? We have created a book, Ideas 4 Dorms, especially for you. It has a number of designs cherry picked for you. All you have to do is decide the kind of look that appeals to you; and transport it to your dorm. The entire dorm room decor has been already done for you. 
(If you are interested in the book, please feel free to contact us and we will send you the link along with payment options).
The book even gives tips on how to pull your own dorm room ideas together and fashion a room that is uniquely yours.
6. Dorm Supplies
Of course, the dorm room decorating cannot be complete without all the essential supplies. All those late night studies and long hours spent in your room mean you need to have everything you need close at hand.
A mini fridge, microwave, and perhaps a laptop tray table will take care of your late night hunger pangs. An alarm clock, desk lamp, laptop, iPod and digital camera...the list goes on.
Perhaps THE most important aspect of dorm room decor is the dorm wall decor. While the room itself might be too small to incorporate all your style statements; the walls can be your canvas.
College posters, peel and stick wall decals, picture frames, photographic art, wall shelves...there is no limit to the options available to you today. Even simple quotations of inspiration (or not) can become the focus of your room.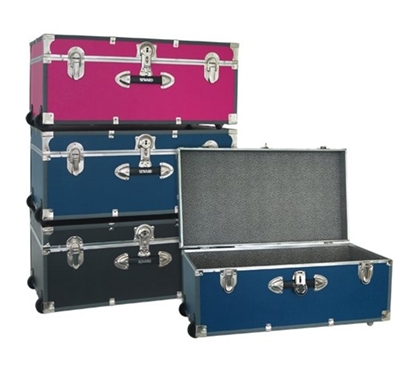 Collegiate - 30" Footlocker
8. Clean and Clutter Free
Another important and seemingly impossible task that will surely make you shudder is keeping your room clean and clutter free.
Initially you may exult in the mess you make – not having Mom screaming in your ear to clean up, can be a very pleasant change; but soon you will realize that the onus now lies on you!
With no one to push you (or clean up for you), you have to figure out ways and means to keep your dorm room clean and clutter free.
Investing in bins, closet hangers, shoe racks, laundry bag etc will make life much easier in the long run. Don't forget a vacuum cleaner or broom and mop.
9. Bath Time Essentials
Depending on your individual college, you may or may not have to share your bathroom with a group of strangers.
Apart from the obvious soaps, shampoos, creams and what-nots; you will need to have a tote or tray to carry your items in, a bathrobe and an assortment of towels. Since laundry might not be regular; keep enough to ensure you have clean linens at all times.

Taking your first step out of home is a BIG moment in your life. You are excited and nervous; looking forward with anticipation and anxiety. Having a dorm room that relaxes you and makes you feel 'at home', becomes even more important than your friends circle or your books.
Spending the extra time NOW to get yourself a dorm room decor that comforts, will make sure that once you are in the midst of all the college madness and mayhem; you will be able to concentrate on and enjoy the once-in-a-lifetime experiences of college life.
Return from Dorm Room Decor to Decor Mom's Home Page
---
Did you enjoy this article? Was it informative? Tell us in a comment below.
---
Want More Decor?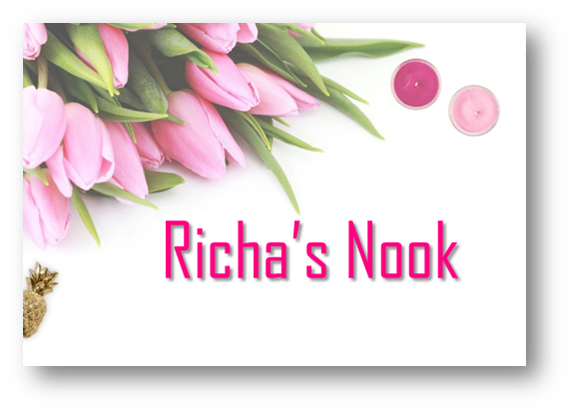 You can sign up for my free bi-monthly e-zine, Richa's Nook.
This is a great resource of ideas, information and a casual fun read to help you relax and unwind.
---