Hello. Thank you for visiting my site. Please bear with me as I update and secure this site so you can enjoy all the wonderful ideas to make your child's room ideal for him/her.

Convertible Baby Crib
...Kalani Crib Reviews and More
All about Convertible Baby Crib reviews
---
Are you considering getting a convertible crib but don't know where to start?
Or maybe you are still wondering whether you DO want a convertible. Why should you buy one? Why not?
We'll try to answer your questions and give you style pointers too.

DaVinci Kalani 4-in-1 Convertible Crib Set
If you have done your research you already know that the Da Vinci Kalani crib is by far the best selling crib in the market.
If you haven't done your research you are probably wondering what a 4-in-1 crib is??
1. What is a Convertible Baby Crib?
As the name suggests, it is a baby crib that can at a later date "convert" to a toddler bed or a daybed or sometimes even a full sized bed, hence the 2-in-1, 3-in-1 or 4-in-1 differentiation. 
However, I would recommend that you read the product descriptions before you purchase as many times the conversion kits are sold separately. 
2. Do I Want a Convertible Crib?
This is the next question you need to ask yourself. I presume you have read our article on Baby Cribs, which clearly outlines the different types of crib furniture available today.
Say Yes 
if you want something that is cost -effective in the long run.
if you want a bed that will grow with your kid.
Say No
if you are not looking for an expensive crib furniture right now. (going over budget)
if you plan to use it for future kids.
3. Convertible Baby Crib Styles
Once you have decided that a convertible crib is the way you wish to go, you need to choose the style that would best complement your baby nursery.
Modern Cribs

Mercer Convertible Baby Crib
If contemporary decor is your style with clean lines and a chic style, you have many choices including some that offer storage, adjustable mattress support and more.
Traditional Cribs

Storkcraft Tuscany Convertible Crib
For simple, classic beauty you have to go traditional. The traditional crib furniture comes in many designs and finishes from elegant white to simple natural to richer tones of oak or espresso.
Crib and Changer Combo Sets

Portofino Fixed Side Convertible Crib Changer Finish: Espresso
You couldn't possibly buy a crib and not buy a changing table for all those long diaper duty hours.
Buying a crib and changer set sounds like an excellent idea, especially if space is an issue. 
And if you do a crib review you will find that parents love these sets as the changer can often be detached and used as a night stand or for storage as your child grows.
Luxurious Designer Cribs

ducduc for Nod: Verona Crib
For those parents who are in the 'no-expenses spared' category, I would recommend the designer cribs.
Although I have no wish to go that far back in age, the Chelsea Lifetime crib is one that makes me wish I was a baby again. Or gobble it up like a very fancy cupcake.
And if you were to take a look around (check out the Beloved Crib - so worth the $4150 it costs), there are many mouth watering delicious cribs just waiting to be picked up.
With their intricate designs, master craftsmanship and high quality construction, your baby nursery will radiate luxury and sophistication.
Canopy Cribs

Camelot Crib Canopy and Topper
Most canopy cribs are iron cribs rather than wooden ones. Of course, the Camelot Crib featured above easily falls into the category of Designer cribs as well.
If you are keen on a canopy but don't wish to spend over your budget, you could always opt for a dome canopy to be hung over the cradle.
As always, safety before beauty. So please ensure that the canopy is strongly adhered to the ceiling and the canopy cover is out of baby's reach.
Mini / Portable Cribs

Alpha Mini Rocking Crib Finish: Cherry
When you think of a Kalani crib, the normal size crib is what usually comes to mind. But did you know that they also have a mini version?
Why would you want a mini/portable crib?
These are perfect,
if space is limited and you have other crib furniture to add to the nursery.
for grandparents who look forward to having their grand-kid over.
for travel inspired moms and dads, since many of the portable cribs can be folded to make travel easy.
Eco-friendly Cribs

Oeuf Sparrow 2 Piece Convertible Crib and Changer Set
We are all aware of our efforts (or lack thereof) towards more eco-friendly living. Especially when it comes to our kids, we want to protect them from harm.
Eco-friendly cribs and organic mattresses are here to help you. This convertible baby crib is good for the planet and excellent for your baby.
Iron Cribs

Scroll Splendor Iron Canopy Crib
In elegance and superb craftsmanship, there is no competition to Iron cribs. These cribs are also convertible, which means they can literally last forever. Can you imagine the Scroll Splendor Crib above as a loveseat in your living room someday?
As you can see, convertible cribs are a lot of fun. There are so many choices and so many designs that you can take your time picking the perfect one to match the rest of your nursery.
---
Did you enjoy this article? Was it informative? Tell us in a comment below.
---
Want More Decor?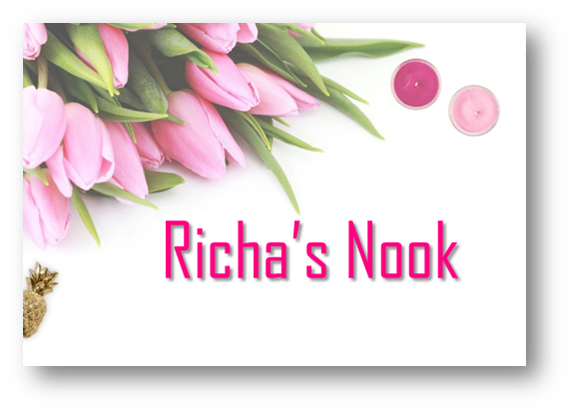 You can sign up for my free bi-monthly e-zine, Richa's Nook.
This is a great resource of ideas, information and a casual fun read to help you relax and unwind.
---
Return from Convertible Baby Crib to Kids Furniture
Return to Decorating Ideas Home Page