Hello. Thank you for visiting my site. Please bear with me as I update and secure this site so you can enjoy all the wonderful ideas to make your child's room ideal for him/her.

Color Trend...
Kids Room Colors 2014
Follow the latest color trend to choose kids room colors
---
Purple – the color of royalty! I love it in all its hues – violet, lilac, lavender, plum…even the names are delicious.
And in 2014, the big names of color – Pantone and Sherwin Williams – are giving it its due. That's right! The color of the year has been named.
Followers of Pantone color styles, we present to you…Radiant Orchid.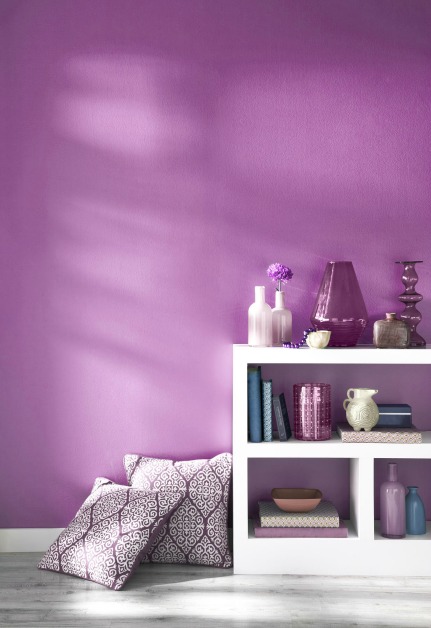 And radiant it is. The color would look gorgeous as an accent wall in a teenage girl's room, for sure. For some reason, I find this a more girly shade. It's a rather happy, giggly kind of shade, if you get my drift. Maybe, that's because it has more pink than blue in it.
I like it paired with Amaranth, Hunter Green or Timber Wolf – kind of anchors the bouncy, bubbly Radiant Orchid.
Guys, I think you will find the Sherwin Williams color of the month, Exclusive Plum, more to your liking.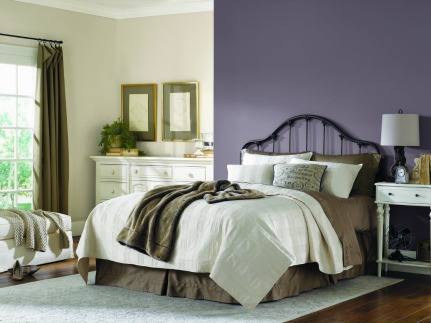 It has a muted elegance, a sort of stubborn this-is-who-I-am-take-it-or-leave-it style. Am I making sense? Anyway, this color has more bluish grey than any hint of purple in it and that is why it seems more manly to me, perhaps.
Maybe I am over thinking the colors, but hey, isn't that what those guys over at the Paint Industry do too?
Both these colors are more accent wall colors rather than entire room colors. One is too bright and the other too muted to warrant painting kids rooms those colors.
There is more than one way to bring in the trendy bedroom color schemes off the wall but still keep them in your room.
Let us first see some options for the Radiant Orchid collection: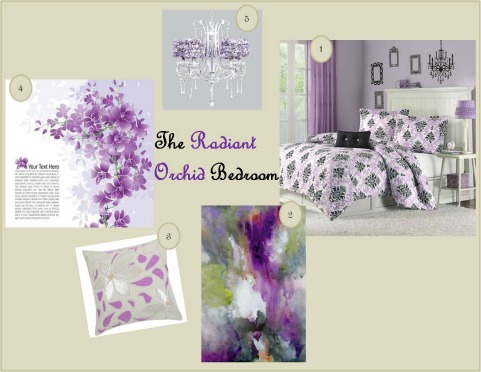 We created a simple inspiration board to, well...inspire you! 
The Exclusive Plum offers its own kind of inspiration.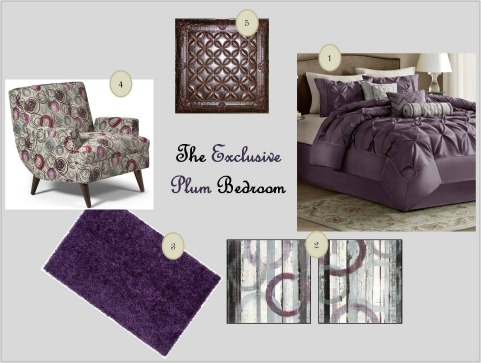 You can get this look too. Here's what you need:
---
What do you think about the new color trend of 2014? Do you see them as becoming popular kids room colors? Or do you tend towards using these colors on accessories in the room?
---
Did you enjoy this article? Was it informative? Tell us in a comment below.
---
Want More Decor ?
Let us find you the most delicious decor (reci)pix, hottest trends and mouth-watering decor items for you to drool over. Sign up now.
---
Return from Color Trend 2014 to Decorative Ideas Home Page