Hello. Thank you for visiting my site. Please bear with me as I update and secure this site so you can enjoy all the wonderful ideas to make your child's room ideal for him/her.

Royal Children Bed
...Kids Bedroom Ideas
Indulge in royal children bed for your young prince or princess
---
You want your baby to feel like royalty. You want to indulge them in every way you can. You bow to their every wish and whim. It is only natural.

It is also important to remember that the bed really is the most essential furniture item and so if you do have the budget for something extra, this is where you should be spending it - on making the bed the most comfortable and relaxing you can.

For most of this site, you may have noticed that we mention 'making a budget and sticking to it'. 
---

Cinderella Carriage Crib
---
For the most part this is true. A child has many needs and even more wants. 
A newborn needs plenty of diapers, changes of clothing, and an array of  baby gear such as crib, car seat, diaper bags etc.
Your toddler needs a high chair, safety gates and unlimited toys.
Your school going child needs soccer practice (or baseball or football or...), ballet, guitar, swimming or whichever activity they enjoy. They require frequent changes in clothes as they grow through growth spurts.
Your teenager might need braces or contact lenses.
These are the needs and these are nothing compared to their wants.
So where do you draw the line?
That is something only you can decide.
So if you have decided to make your children bed a royal statement, we want you to know that there are some amazing childrens bedroom furniture collections.
1. Enchanting Princess Carriage Bed 

Enchanting Princess Carriage Bed
Just as a centerpiece on a party table, the Enchanting Princess Carriage bed will be the center of attention in your child's princess bedroom. 
Your little darling will feel like a princess every morning as she steps off her carriage to greet the day. The bed costs about USD 8,999.00 and gives you the option of personalizing it with her name!!
Complete the look with this Princess and Frog Vanity Table and Chair set.
---
2. Courtney Canopy Bed - Living the Fairytale

Courtney Canopy Bed
Make your daughter feel like royalty by gifting her this gorgeous Courtney Canopy Bed at a 'mere' $6,500.00 !!
This children bed is "exquisitely hand painted with trailing vines and stunning flowers along the beautiful headboard regal posts and elegant canopy".
Wouldn't this piece make an awesome heirloom over the years? 
---
3. Florentina Princess Children Bed - add Swarovski Rhinestones

Florentina Princess Bed
A children bed with Swarovski Rhinestones? This stunningly majestic piece of art can be part of your daughter's princess bedroom for $6,706.00 !!
No need for any kids bedroom ideas when you deck it out in such vintage elegance. 
With a variety of finish colors, you can customize the Florentina Princess Bed. You have the option of adding Swarovski Rhinestones which will be "hand-applied to the tips of the resin decorations for that added aristocratic touch".
---
4. King Richard Norwich Castle Bunk Bed and Playhouse

King Richard Norwich Castle Bunk Bed and Playhouse
Your young princes will be eager to slay dragons and be the knights in shining armor. They will be kings of this glorious castle full-on-full bunk bed.
The King Richard Norwich Castle Bunk Bed and Playhouse, priced at $4,785.00, is ideal for hours of imaginative play-dates. It features "a spacious bookcase, inside access to an 8-sided tower with shelves and additional shelves in rear tower - just like the old-time castles" ! 
---
5. Pesaro Queen Round Bed

Pesaro Round Queen Bed
we love the sleek and modern design of the Pesaro Round Bed - fit for a modern day prince or princess, don't you think?
The bed is complete with built in swiveling side tables and a luxurious leather look and feel. You can get this unique bed in black or white at a mere  USD 1,499.00!!
Since it uses a regular queen size mattress, finding the right mattress and bedding is a snap.
---
6. Princess Bed Crown - Royally Dazzling

Princess Bed Crown
If you want to create princess bedroom or any royal look for less, there are a number of kids bedroom ideas you can use.
Such as this dazzling Princess Bed Crown, which is a great fit for your little princess. At a lowly $738.00, add this crown to her room and give it that rich and opulent look for less.
With the vast range of finishes to choose from, this is one good deal.
For budgeted princess bedroom ideas, head on over to our Princess Themed Room page.
As you can see, there are options available for children bed from $9,000 to $1,000+. 
How much does your budget allow?
Return from Royal Children Bed to Kids Furniture
Return to Decorating Ideas Home Page
---
Did you enjoy this article? Was it informative? Tell us in a comment below.
---
Want More Decor?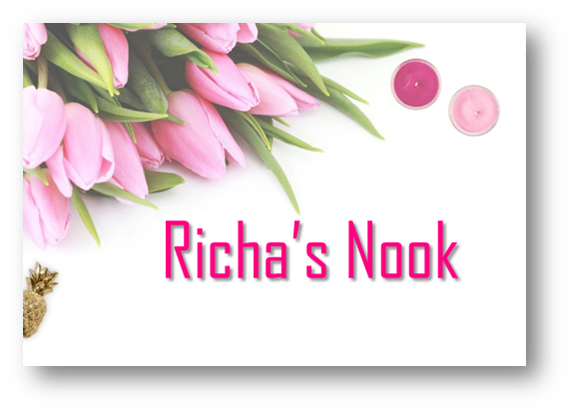 You can sign up for my free bi-monthly e-zine, Richa's Nook.
This is a great resource of ideas, information and a casual fun read to help you relax and unwind.
---