Hello. Thank you for visiting my site. Please bear with me as I update and secure this site so you can enjoy all the wonderful ideas to make your child's room ideal for him/her.

Work from Home -




We Struck Gol

d
Work from Home secret! See how our passion for decorating kids rooms turned profitable! Shhh!
There are two things I just love on the web-sites that I visit and enjoy.
Reading their About Us page

Finding an inspirational story of work from home success
And if you like them too, then you have just struck GOLD!
We did a lot of research about how to write an About Us page. After all, this is the place where you find the face behind the site. In this impersonal virtual world, there are not many places to build a one on one relation as we could in an across-the-counter shop or office.
A good story, we were told, must have drama. It should have struggle and strife; a lot of misery and some mystery too. There should be ups and downs. 'Lay out your personal sob story, play on the emotions of the readers, build up the suspense and lead to the climax.'
This is how our story goes...
We were down in the dumps. We came home to an eviction order posted on our front door. Our friend's parents were fighting about our sleeping in their living room.
We had had enough.
We decided to spend the night in the Laundromat – at least we would be out of the cold. Walking down to the Laundromat on that cold and lonely night, we met an angel who changed our lives completely!
She insisted on taking us to her home, gave us food, introduced us to her family and taught us to play football. Oh it was wonder…
What? You have heard this story before?
Blindside? Never heard of it.
You mean they made a movie out of our life story and we didn't even know it?
Academy Award? Really. Well, of course our story is just so great.
You don't believe this is our story? Well, the nerve!
Oh alright, so we don't have an Oscar winning story to tell. You don't have to be so kicked about it. Not everybody has a sad story to share you know.
But what we DO have is a story of happiness; a story of patience; a story of (at least in our eyes) success.
A story that allows us to work from home, experience our children's everyday moments.
And the best part of it is that it is not a very long story. In fact it is made up of just three letters. S B I.
SBI, or SiteBuildIt as I have always called it, is a unique and very powerful medium that can help you achieve your level of success by working for yourself!
A work from home opportunity that reads like a fairy tale! Watch this video, if you don't believe me.
Try SBI, or SiteBuildIt now!
---
---
We discovered it quite by mistake…and even then, refused to believe our good luck. You see we had been searching for a work-from-home opportunity for over 2 years by then.
Those two years had taught us to be very skeptical about success in the virtual world. If you have been searching the web for work-from-home opportunities, you know what we are talking about.
Every get rich quick scheme made us want that sort of quick success. We also wanted to make those thousands of dollars within the hour. And the lure – we didn't need a web-site or blog, we didn't need knowledge of html or css (or whatever those short forms are or mean).
All we had to do was send them x amount of money and they would set it all up for us and we would be swinging…literally rolling in cash.
Now, there is a dream worth spending some money on. Unfortunately, we never get the kind of success they promise and they never get around to telling us why we didn't.
And a couple of years later you realize you are none the wiser; nothing to show for your work from home online ventures except for a hole in your pocket.
Finding legitimate work at home jobs is like finding a needle in a haystack.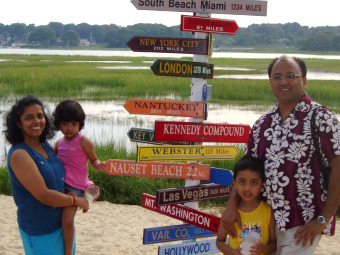 In the midst of all this stands SBI
We found it after we had given up our work from home dream; and even then we waited and researched for another three months before deciding to take the plunge.
Truth be told, we were not expecting it to be any different from those fake get rich quick schemes that abound; and so our experience turned out to be even better.
We could go on and on about SBI but, first you need to know if you are even interested in such a flexjobs kind of opportunity?
Is SBI for YOU???
Take Full Advantage Of The 90 Day Guarantee 
& Turn Your Purchase Into A Risk-Free Trial. 
Order SBI! 3.0 At The Same Price As The Original SBI!
SBI! 1.0  SBI! 2.0  SBI! 3.0
Since the time SBI! 1.0 was first launched (2001), its value-bundle has delivered unmatched business building strength. The "visitor power" milestone of Content 2.0 took SBI! e-businesses to whole new levels (SBI! 2.0). Now, the next-generation Block Builder 2 ushers you into a new era in SBI! success...
Try SBI, or Solo Build It now!
---
Did you enjoy this article? Was it informative? Tell us in a comment below.
---
Want More Decor ?
Let us find you the most delicious decor (reci)pix, hottest trends and mouth-watering decor items for you to drool over. Sign up now.
---
Return from About Us (Work from Home) to Decorating Ideas Home Page