Hello. Thank you for visiting my site. Please bear with me as I update and secure this site so you can enjoy all the wonderful ideas to make your child's room ideal for him/her.

Decorative Pillows
- The Must-Have Accessory
Decorative Pillows are must-have in kids bedroom ideas
---
Once you have bought your bedding set, a matching pillowcase is immediately available to you. And frankly, that is all you really need in your kids bedroom.
If you walk into a store or even look at bedding store advertisements, you might notice that there is an overload of pillows.
---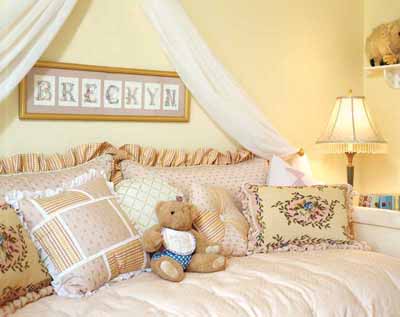 source: http://tlc.howstuffworks.com        
---
Nowadays we hear of the new age toddler pillows known as Pillow Pets. Although older kids are not immune to it either. They do double duty of snuggly pillow and playmate.
My personal favorites are pillows with words on them. Some of them can really make me smile and perk up my day. I think these are just great for teen rooms and college dorms too.
They are called "Decorative Pillows" for a reason. Their job is simply to make the room look beautiful during the day.
How do you choose the kind of pillows to go with your kids bedroom ideas?
1. Splash of Color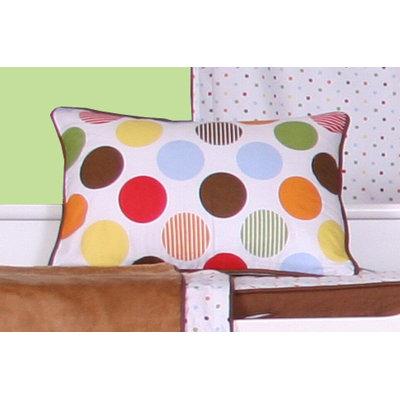 Bacati Baby & Me Dec Pillow
Especially in a nursery or toddler room, you will want pillows that cheer. At the same time you have to avoid pillows that have lace or any embroidery that is hanging out, since kids love to feel everything with their mouths!
No fuss but lots of color - that's the way I would like to see in my toddler pillows.
For older kids, pull in colors from the rest of the room but in different patterns. For example, if the comforter has stripes, give the pillows polka dots or damask patterns.
The key to pillow success is to not have too many of them. For a twin bed, I would recommend no more than 3 near the headboard. But if the bed is along a long wall, you could use more.
2. Square, Round, Rectangle?

14" Round Decorative Pillow
Come on now! Don't tell me this gorgeous pillow doesn't make you drool. Okay, perhaps best not to do that since clean up would be impossible.
Accent pillows come in a variety of shapes and sizes - mix and match for a super luxurious look.
Adding one of these floral pillows or one with birds or even something like this cute Fox and it's baby Pillow will pull the focus of the bedroom.
The latest craze in the kiddie world is all about Pillow Pets. It's a simple case of taking the soft toy and making it a pillow, in my opinion.
Did you know that you can even buy these in your favorite team colors. So you can buy a Philadelphia Phillies Pillow or a Boston Red Sox Pillow.
The same company has also created a new product called Dream Lites. The cute and cuddly pet transforms into a night light projecting not just stars but also the logo of your favorite team. Check out this New England Patriots Dream Lite.
3. Adding Texture
Another reason to add throw pillows or bolsters is that they can provide with different textures. 
There are many more varieties to choose from such as chenille, velvet, candlewick and more.
4. Organic Pillows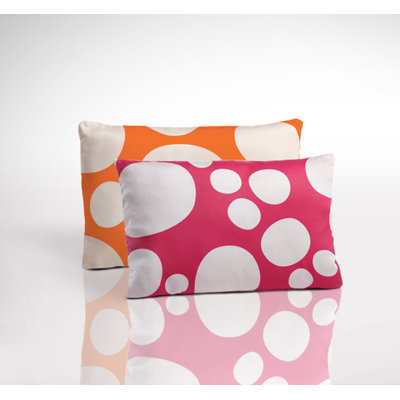 Nook Sleep Systems Organic Toddler 2- Sided Pillow
In today's environmentally conscious world, you might be looking for organic pillows. Aren't these just fabulous to look at? 
I also found some rather intriguing designs with realistic animal figures on pillows on them. Hmmm, I'm not sure I would want these in a kids bedroom though. 
I prefer the more fun images.
5. Find Your Style
The kind of accent pillows you decide to opt for, would also depend on the kind of look you want to achieve.
You can range anywhere from "messy and mixed" to "neat and clean" - in any combination, you can never go wrong.
6. Custom Create Your Throw Pillows
Yes, you can!
For clean lines, buy ribbon or lace and stitch in straight lines at the edges to create squares or rectangles.
For more texture, walk down the iron on applique section in your department store or local hobby store.
Find the color and theme to match the kids bedroom ideas and voila! your custom created accent pillows are ready.
Or simply embroider words on them - I do love those!
No matter what kind of decorative pillows you decide go best with your kids bedroom ideas, you are sure to find yourself wishing you could buy them all.
---
Did you enjoy this article? Was it informative? Tell us in a comment below.
---
Want More Decor?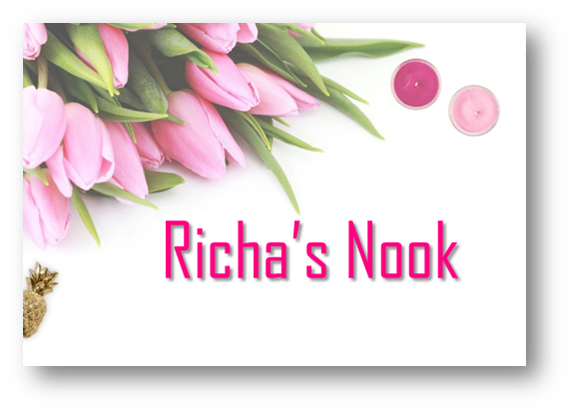 You can sign up for my free bi-monthly e-zine, Richa's Nook.
This is a great resource of ideas, information and a casual fun read to help you relax and unwind.
---
Return from Decorative Pillows to Kids Bedding
Return to Decorating Ideas Home Page