Hello. Thank you for visiting my site. Please bear with me as I update and secure this site so you can enjoy all the wonderful ideas to make your child's room ideal for him/her.

Baby Crib Accessories
...Personalize with Crib Mobiles 
Use crib accessories to decorate and personalize your baby cribs
---
Have you chosen that special crib which will hold you precious baby?
You might have noticed that most cribs look the same. Unless you have gone for one of those designer cribs or an iron crib with special carvings.
Even then, I'm sure you will want to add some personal touches to it - you know, make it your own.
If you have chosen a nursery theme, then you already have some unique pieces in the baby room. There are, however, some very important pieces that add to the baby cribs.
---

Country French Round Iron Canopy Crib
---
Experts recommend that the only other things in the crib besides the baby should be the mattress, mattress pad and crib sheet.
Blankets, stuffed toys, pillows and any other additions could prove fatal...even sleep positioners!
Dress your baby in a footed sleeper with light layers underneath. You could use wearable blankets (if it doesn't make the baby too warm).
But your newborn is going to spend a major part of his early days in this crib. Wouldn't you like to give it your loving, tender touch? Wouldn't he like to feel your presence even while he lies quietly in his crib?
What about the time when he is old enough to sit up and crawl...he needs stimulation while in the crib too. The solution? Crib Accessories.
1. Stencil Designs.
An easy and safe method of personalizing the baby crib is to stencil in a design. You can match the design to the theme of the room, use a color that is pre-dominant in the nursery or simply calligraphy your baby's name (if you have decided on one beforehand).
Remember to use toxic free paint. Finish all paint jobs well before the baby gets home.
2. Crib Bumpers – Avoid or Use?
Bumpers are standard crib accessories purchased along with crib bedding sets. This is the padding attached to the inside railings of the crib. They help cushion the baby on all four sides.
Ongoing research, however, advices against the use of bumpers. The American Academy of Pediatrics and other organizations discourage bumpers as a SIDS risk.

(Tip: If you decide to use bumper pads, go for ones that are thin, firm, securely tied, and meshy. They should fit around the entire perimeter of the crib and tie or snap in at least six different locations. The bumper ties should be no longer than 7 inches.)
3. Definitely Avoid Fancy Decorations.
There are such lovely decorations in stores today it is difficult to stay away. But a newborn infant can't truly appreciate them. Instead they could become choking or strangling hazards.
Stay away from decorations that are stuck on (they could break off!), lacy or frilly, or have long dangling cords.

Feline Fun Cat Mobile
4.Go Mobile.
One the most popular of all crib accessories is the crib mobile. While some cribs feature built-in mobiles, you can also purchase them separately and attach them to the crib.
Make sure the toys are high enough that your baby cannot reach them. Crib mobiles provide stimulation to your infant. Keep some musical toys with soothing music to calm your baby when needed.
5. Teething Rails – Save those Tender Gums.
Once your baby enters teething time, everything within reach becomes a teether. From the array of innovative crib accessories, the teething rail wins hands down.
Teething rails are taped over the cribs top rails. Now you can safely allow your baby to chew on the rails without worrying about the wood splinters or paint harming him.
Another type found is crib rail pad – these are cloth pads (washer/dryer safe) that are attached to the top rails with Velcro. They stop the baby from getting hurt on the wooden rail.
Favorite toys and teethers can also be attached to the pads within baby's reach.
6. Crib tent - Keep the Pests (and Pets) Away.
Crib tents make great crib accessories. They help keep the insects and pets away from the baby (when you are not around). These crib tents are also effectively keep adventurous toddlers from falling out of the crib.
7. Say Hello to Extra Storage Space.
Some cribs come with built-in drawers underneath. This is a great place to store additional bedding or clothes. If your crib does not have it, do not despair.
Affordable and fancy storage solutions are available such as this Dr. Seuss Cat in the Hat Storage Caddy and diaper stackers. These can be tied onto the side of the crib and hold anything from stuffed toys, baby creams and powder.
The diaper stacker can hold up to 12 diapers. These are available in a large range of colors and prints to suit any decor theme.
Crib accessories are a fun way to liven up your baby's crib and make it a safer place for him. More importantly it shows, in subtle ways, just how much you care for him. Just remember, no amount of luxury can provide what your presence can though.
Spend quality time with him while he is in the crib. Play with him, sing to him or just sit and watch him amuse himself. Let him know that he is not 'alone' even when you are not there.
Wow! We have got our crib and personalized it. Let us get just one more important yet practical matter out of the way before the fun begins. Let us get that most comfortable mattress for those (hopefully) long naptimes your newborn needs.
---
Did you enjoy this article? Was it informative? Tell us in a comment below.
---
Want More Decor?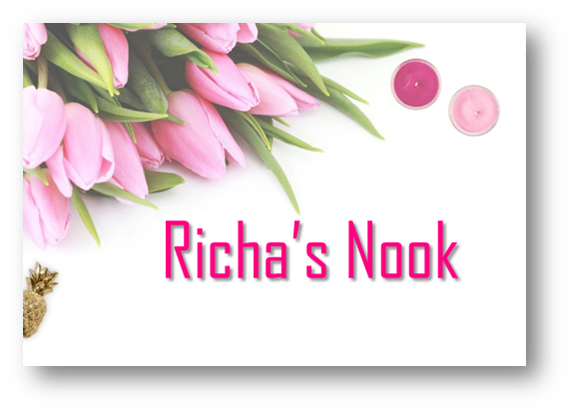 You can sign up for my free bi-monthly e-zine, Richa's Nook.
This is a great resource of ideas, information and a casual fun read to help you relax and unwind.
---
Return from Crib Accessories to Kids Furniture
Return to Decorating Ideas Home Page