Hello


Find Your Inpiration! Unleash Your Creativity!

source:woonblog.be
You know what is great about this nursery?
It almost incorporates (beautifully) the two colors of this year (Pantone Spring Color Trend 2016) – Rose Quartz (the soft pink) and Serenity (the tranquil blue). Although I much prefer this brighter coralesque shade.
So what makes this baby nursery perfect? Is it the diamond patterned accent wall? The bright and cheerful coral blue? The pops of yellow all around? The super cute rocking chair near the window?
To me, it is the simplicity that makes this nursery livable and the tons of floor space for a baby to explore his surroundings. Love the wooden floor.
Every kids room requires a large amount of floor space and less clutter.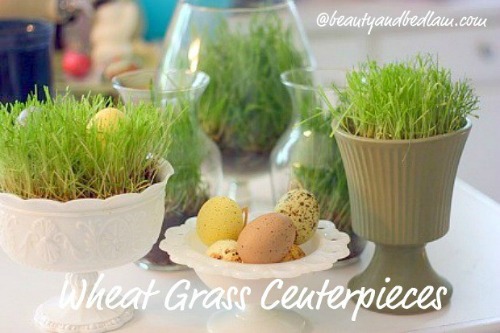 source:beautyandbedlam.com
Today we head over to balancing Beauty and Bedlam as Jen shows us how easy it is to grow your own Easter grass.
It makes for a lovely centerpiece on the table or put it in smaller containers and bring sunshine and spring into dark corners of your home.
And the best thing about it is that you don't have to remove it once Easter is done. Just change the décor around it – put the bunnies, chicks, eggs et al to bed until next year.
Instead bring out butterflies, ladybugs and maybe even tiny bird feeders to display around the wheat grass containers.
Now you will never go out of style.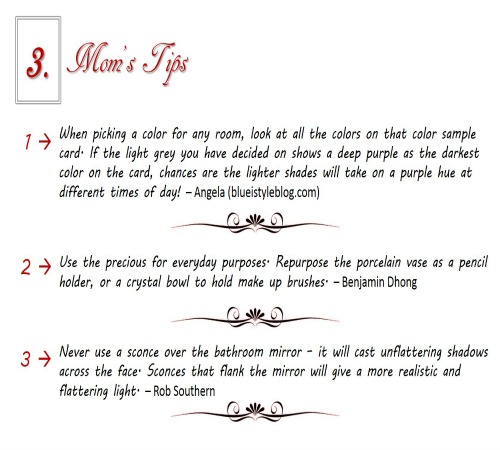 ---
Have you checked out our latest articles:
* Dorm Room Bedding: If you are ready to head to college this year, our dorm room decor and dorm room bedding ideas are sure o fire you up.
* Winnie the Pooh Nursery: Teddy bears in general and Winnie the Pooh in particular are excellent themes for a gender neutral baby nursery.
---
This newsletter is our way of getting to know you better. Do you have any creative decorating ideas to share? Is there something specific that you would like to see on our site or in our e-zine? Tell us what you like and do not like (really?) about our site. Get in touch with us and make your voice heard.