Hello


Find Your Inspiration! Unleash Your Creativity!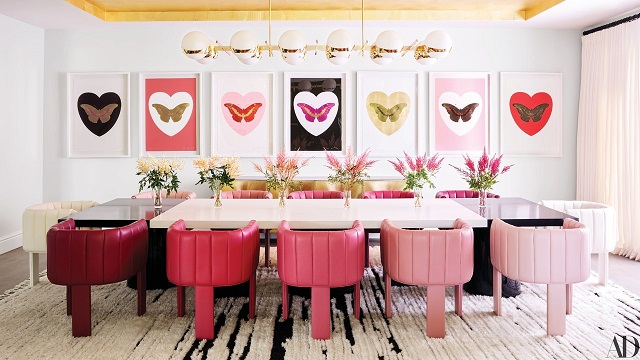 photo: architectural digest
A top favorite design magazine I devour from front to back is Architectural Digest.
One of their editions featured this stunning dining room and I was in love!
This room shows a lovely use of pink without it overpowering the entire color scheme. It's so obviously feminine that that makes a statement in itself. "Don't be afraid of your own femininity".
This is a perfect example of how a room truly reflects the personality of it's owner.
So own your personality and if color is what makes you happy, then add it to your home without apologies to social trends.

Here are some more room colors inspiration. Is there one that you like more than the others? Or perhaps hate? Head on over to our Facebook Page and voice your opinion.
photo: coastal living
The sofas are covered in solid yellow and serve as a great way to break up the stimulating orange draping the walls and grounding the floor. A subdued tone on the walls helps keep this room from getting over exciting.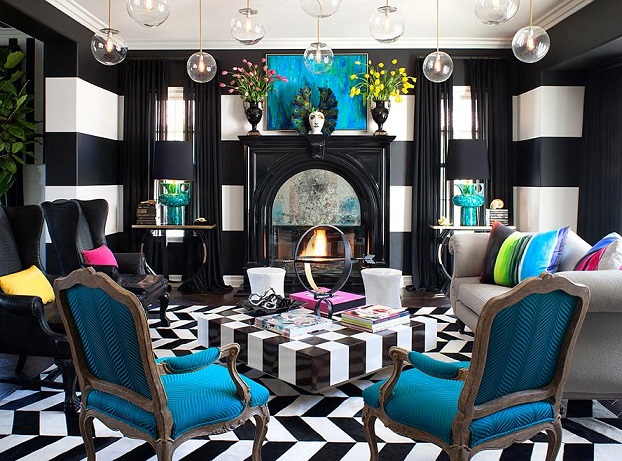 photo: Instyle
The different patterns of black and white could be very disorienting if left on their own. The exuberant turquoise scattered around the room through the accent chairs, vases, pillows and artwork help to center the eye.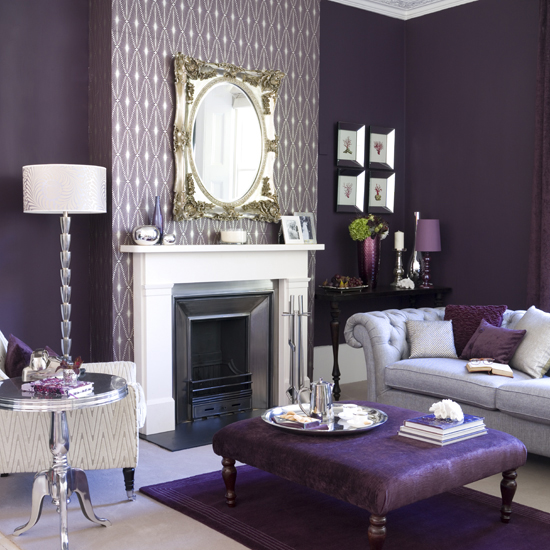 photo: wonderful engineering
Purple is the color of royalty. Yet many who love this color try to soften the look or add it in small measures. This room shows you how your favorite color can create a room that will be your sanctuary and uniquely yours.
Paired with cream and silver tones, the different shades of purple give this room a very unique flavor.
So are you ready to unleash your color power around your home?
---
Have you checked out our latest articles:
* Baby Crib Safety: If you are in the market for a new crib or planning to repurpose and old one, please take a moment and read this article.
* LushBerry Interiors: We are launching our e-design packages to help our readers get the best professional design help at their fingertips. So what is LushBerry Interiors?
---
This newsletter is our way of getting to know you better. Do you have any creative decorating ideas to share? Is there something specific that you would like to see on our site or in our e-zine? Tell us what you like and do not like (really?) about our site. Get in touch with us and make your voice heard.