Hello,



They are blank.

They are huge.

They are all around you!

Yes, we are talking about the WALLS of your child's bedroom.

The walls are the best feature of the entire room. Huge blank canvases just waiting for your master strokes to transform them into a magical place.

Today we are sharing with you some inspiring ideas of how you can make the kids room or baby nursery sparkle with just a few cans of wall paint.
---
Wall Murals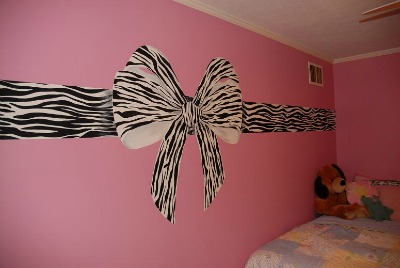 courtesy GretchenBjornsonArt.Blogspot.com
Walls give you so many options. Here are some paint ideas gift wrapped just for you!
---
Out of This World!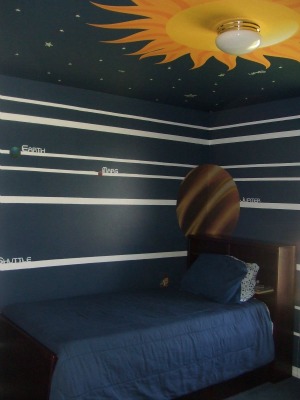 courtesy MelodyRiches.Blogspot.com
Can you believe this was done by a loving mom (and her dad) for one very lucky young man? What an awesome idea!
---
There's Magic in the Air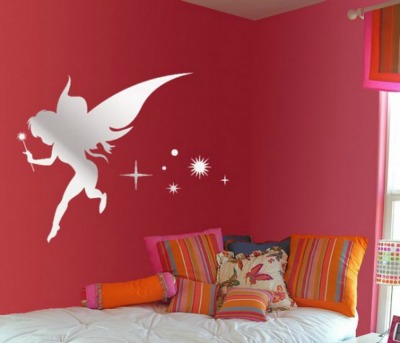 courtesy DesignLike.com
One pixie silhouette, a few stars and a sparkle of paint. This is all you need to create an enchanting room for your little one.
---
Strike with Stripes

courtesy CentroArchitecture.com
Stripes are the easiest to do yourself. You can paint a room entirely or simply do an accent wall. Use the same width or switch it up. Go horizontal or vertical. There are just so many options.
---
Stripes at an Angle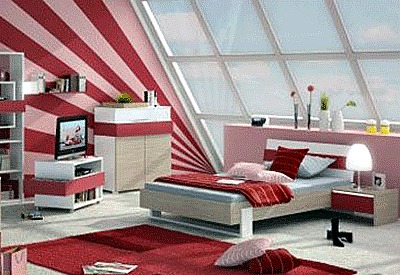 courtesy ChildrenBedroomDesignAccessories.blogspot.com
Here is a unique angle to the same old stripes. Works great if your walls are angled.
---
Stripes a la YOU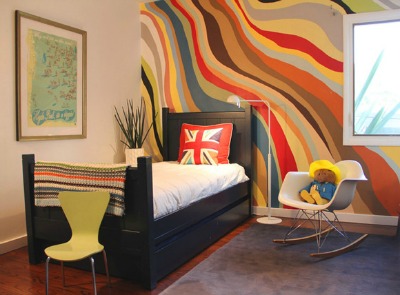 courtesy Homeizy.com
You don't have to go traditional. Give it your own twist.
---
You've Been Spotted

courtesy Weedecor.com
Polka Dots are another favorite in nurseries and especially young girls rooms. Also great in dorm rooms, where you would, of course, put up wall decals instead of wall paint.
---
Out of the Box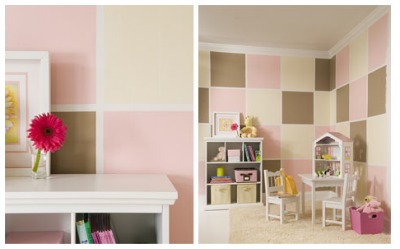 courtesy DesignDazzle.com
While we are going geometric, squares are another popular choice. Fill the boxes with colors from the quilt or comforter or even from the rug. You can't go wrong with these wall painting ideas.
---
These Argyle Catching!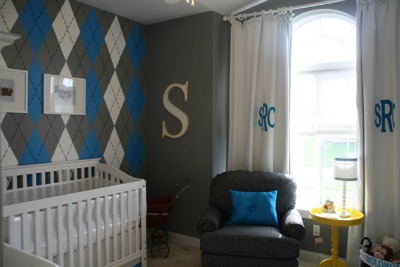 courtesy DesignDazzle.com
These eye-catching designs are a super hit in the kids rooms and surprisingly easy to do.
---
On the Side

courtesy AnkasTreasures.Wordpress.com
If you want eye-popping colors, an entire wall might look too busy. Why not do one or two rows instead.
---
Irresistible Bathrooms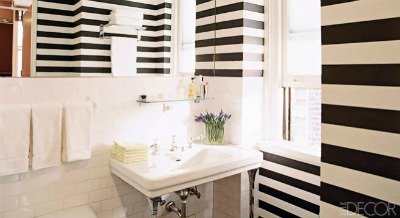 courtesy ElleDecor.com
Don't neglect the bathroom. An elegant design in the bathroom is all you need to link it to the bedroom.
---
Wall Decals
Don't have the time to create your own wall painting ideas?
Can't decide on the paint colors to choose?
Removable wall decals are your answer. You can re-position them if you are not happy with the way they look...or simply change the theme as your child changes his interests.
---
This newsletter is our way of getting to know you better. Do you have any creative decorating ideas to share? Is there something specific that you would like to see on our site or in our e-zine? Tell us what you like and do not like (really?) about our site. Get in touch with us and make your voice heard.