Hello



Happy Valentine's Month!!

Yes, it does feel like that doesn't it? If you have young children who need to carry dozens of Valentines Cards for all their school friends...and teachers, you need a lot of inspiration.

You also need a lot of time to make all those cards if you are planning to get your child to make them, instead of simply buying them.

Let our Top Picks help inspire your creativity.
---
Celery Flower Stamp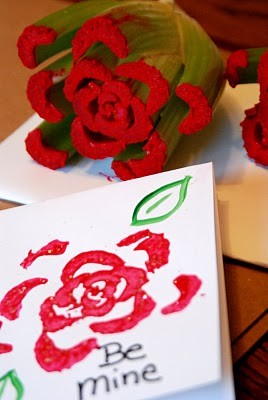 courtesy Dagmarbleasdale.com
This is super cute, fun and oh-so-easy to make! That is why it gets top marks from Avis and Zana (our editors)
---
Caped Cute Sader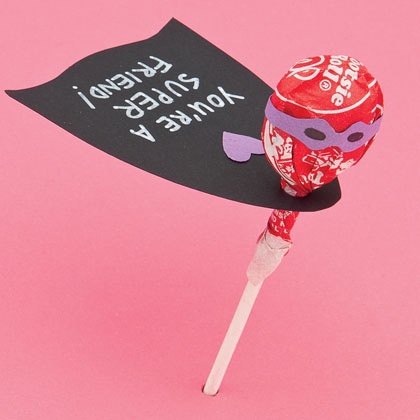 courtesy Spoonful.com
Your kid will be 'super-awesome' when he/she hands out this adorable lollipop super-hero!
---
Love Bug Valentines
courtesy Dandee-designs.com
Take the lovebug concept to a higher level with these cute-as-a-lovebug valentines day handmade cards.
---
Recycled Kids Valentine Cards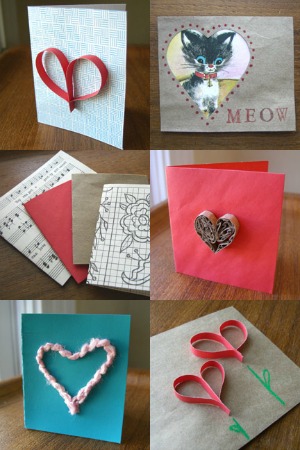 courtesy Thelongthread.com
What a wonderful way to recycle and re-use stuff that is simply lying around.
---
Tissue Paper Hearts Cards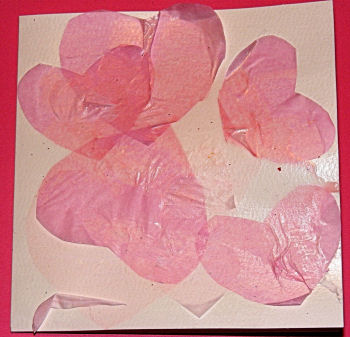 courtesy ActivityVillage.co.uk
Here is how you can get even your pre-schooler to create amazing valentine day cards.
---
Heart and Lollipop Flowers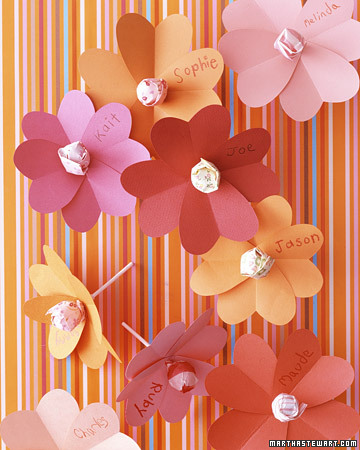 courtesy Marthastewart.com
For girls who may not appreciate super-hero lollipops, try these heart and flower ones instead.
---
Coffee Filter Hearts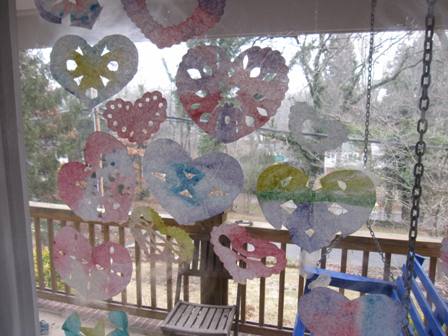 courtesy Artfulparent.typepad.com
Although here they have used them to decorate the windows, these adorable coffee filter hearts can also be glued to cardstock to make lovely cards.
---
Curved Flap Valentines Day handmade cards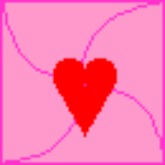 courtesy EnchantedLearning.com
A unique way of folding the card..it's a card and envelope in one!
Do these look like a lot of work? Maybe you just want to do a few for the really special people in your life and need a quick fix for the rest.
Don't worry, we have you covered for that possibility too.
---
Free Printable Kids Valentine Cards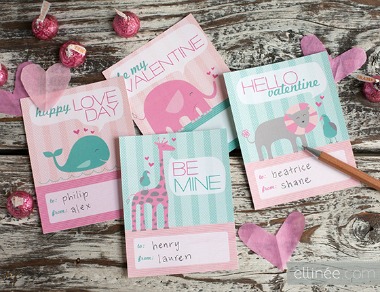 courtesy Ellinee.com
These super 'love'ly valentines day cards are free for you to download and print. Don't forget to thank ellinee.com for them.
---
Tiny Prints Kids Valentine Cards
Customize the kids Valentine cards to suit yourself, with these awesome Valentines Day cards from Tiny Prints and enjoy 20% Off Already Reduced Valentine's Day Cards and Party Invitations.
---
This newsletter is our way of getting to know you better. Do you have any creative decorating ideas to share? Is there something specific that you would like to see on our site or in our e-zine? Tell us what you like and do not like (really?) about our site. Get in touch with us and make your voice heard.