Party Invitation Printable
- Groove the Mood
Use our party invitation printable and other goodies to groove the mood of the party
---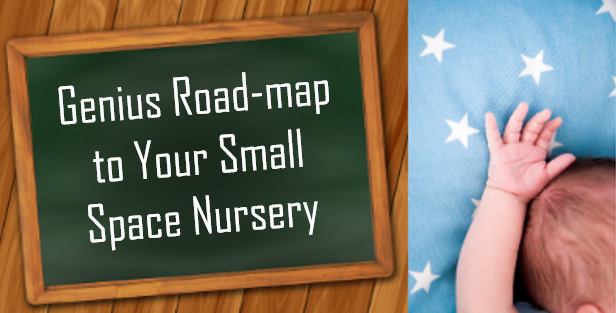 Sign Up For Your Gorgeous Baby Nursery
The 7-days-and-done FREE mini course that helps you find, design and decorate your Small Space Nursery is here!!
I am so excited to join you on a thrilling journey to a gorgeous baby nursery. Together we will design an amazing space for you and your baby to create many memorable moments in.
...the first 20 parents to sign up will be eligible to enter for a lucky draw. You could win a beautiful wooden name personalized for your baby!
---
It is a brand-new section and we are calling it "Groove the Mood"!
What's in it for you? A simple and easy way to create a unique party atmosphere with our one-of-a-kind party designs.
With our pack of party printables all you have to do is Download, Print, Cut and Decorate. 
---
---
"The Tea Party

I had a little tea party
This afternoon at three.
'Twas very small-
Three guest in all-
Just I, myself and me.

Myself ate all the sandwiches,
While I drank up the tea;
'Twas also I who ate the pie
And passed the cake to me. Jessica Nelson North" 
Yep, all you need to party is the right attitude (and delicious food).
Kids love to party - birthday parties, Christmas party, Thanksgiving party, Halloween party, Mother's day party...just about every occasion is a moment to celebrate.
Parties are a great way to get together with friends, relax and enjoy or get creative. Every hostess wishes to throw a party no one will ever forget.
And the party really begins with the Invitations. The party invitation not only gives the receiver the good feeling of being included in your celebration, it also hints at the theme of the party.
So your invitation should be as unique as your party is going to be.
Back it up with decorations that go with the theme with matching color scheme, party decorations and (not to forget), the party favors.
Personalize it with your child's name and Voila! your one-of-a-kind party is all set to 'Groove the Mood'.
We kick off the event with our very first party pack including banner, cupcake toppers, flags, thank you notes and of course the party invitation printable and ready to use.
And what better theme to start with but Graduation?!
Check out our take on Graduation party
- Graduation Party - Shine On...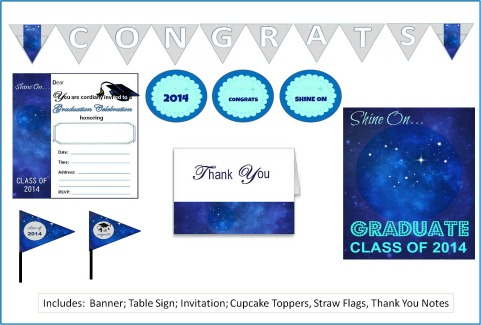 We would love to hear back from you. As this section has been created specially for you, we rely on your feedback to create more themes and better designs so your party can 'Groove the Mood'.
We will keep adding new themes here. We will send out a shout through our newsletter every time we create a new design. So be sure to sign in and stay on top of it.
Ciao!
---
Did you enjoy this article? Was it informative? Tell us in a comment below.
---
Want More Decor?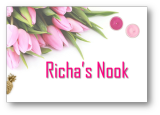 You can sign up for my free bi-monthly e-zine, Richa's Nook.
This is a great resource of ideas, information and a casual fun read to help you relax and unwind.
---
Return from Party Invitation Printable to Decorating Ideas Home Page