Hello. Thank you for visiting my site. Please bear with me as I update and secure this site so you can enjoy all the wonderful ideas to make your child's room ideal for him/her.

Organic Baby Clothes
At a Fraction of the Cost - Upchoose Review
---
Please note this article contains affiliate links. To know more you can check our Disclosures page. 
You want nothing but the best for your baby.
Now that your nursery is ready, the diapers are bought, the bath tub invested in, it's time for the fun part...buying baby clothes.
Babies have such soft, innocent skin. Have you considered organic baby clothes for your little angel? You should. And here's why?

Why Should I Choose Organic Baby Clothes?
Your Baby's Skin Absorbs More.
Your baby's skin is more sensitive to the fabric that it is enveloped in. Certified organic clothing will ensure that no harsh toxins come in contact with your little one.
You probably are already working on things like, no-VOC paint in the nursery; natural baby soaps, organic bed sheets. 
But when it comes to clothes, we are kind of lost. We see these lovely outfits in the stores and they say 100% cotton. That has to be good, right? Well, not always. Organic cotton is rare and not easy to find.
I am ready to check out Upchoose now.
Doesn't Rare = Expensive?
Whether it is an organic face cream or organic bedsheets, they are always way more expensive than the rest. Sometimes, it just seems so exhausting to even think about.
When you are already exhausted with the baby welcoming preparations at first and the baby feeding-cleaning-lulling-repeat daily exercises, do you really have the time to go organic baby clothes hunting?
And babies go through a lot of clothes within their first 2 years. As they grow and learn new tricks (sitting, crawling, walking, playing), their clothing needs change too.
That could mean a lot of expenses.
Upchoose Could Be Your Best Friend
Upchoose is your smart way around this problem.
Their baby wardrobe will give you a choice between 'Classic' and 'Playful' styles. You can choose the age you need the clothes for as well as the style. Do you want the entire set or just clothes? It's your choice.
Make your selections and Upchoose will deliver your organic baby clothes to your door!
Just like that.
They carry some of the premium brands in the organic baby clothes industry such as Under the Nile, Finn and Emma, Burt's Bees Baby, Kate Quinn and more.
Return The Old, Get Credit for the New
And when your baby is ready for one size up, return your sets for new ones and receive a credit too.
Not only are you doing right by your baby, you are saving valuable time and money, avoiding clutter and helping protect the planet.
You are a Super Mommy!
Ready to try it?
---
Did you enjoy this article? Was it informative? Tell us in a comment below.
---
Want More Decor?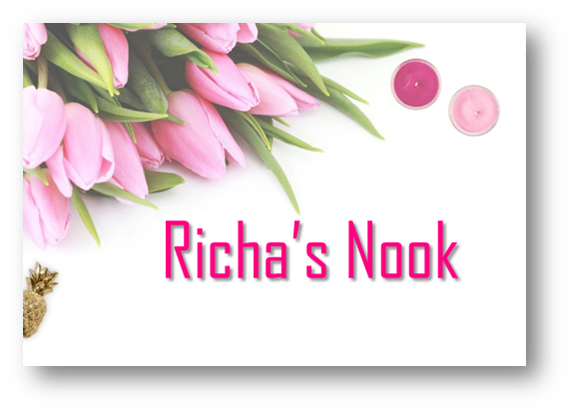 You can sign up for my free bi-monthly e-zine, Richa's Nook.
This is a great resource of ideas, information and a casual fun read to help you relax and unwind.
---